Your Sustainable Choice in WordPress Web Development Agency
Welcome to Hiyield, where we harmonise technology excellence with a commitment to our planet. As a leading WordPress web development agency, we infuse sustainability into the digital world, creating websites and apps that are visually compelling and tread lightly on our environment.
✅ Zero Pressure ✅ Collaborative ✅ Free Insights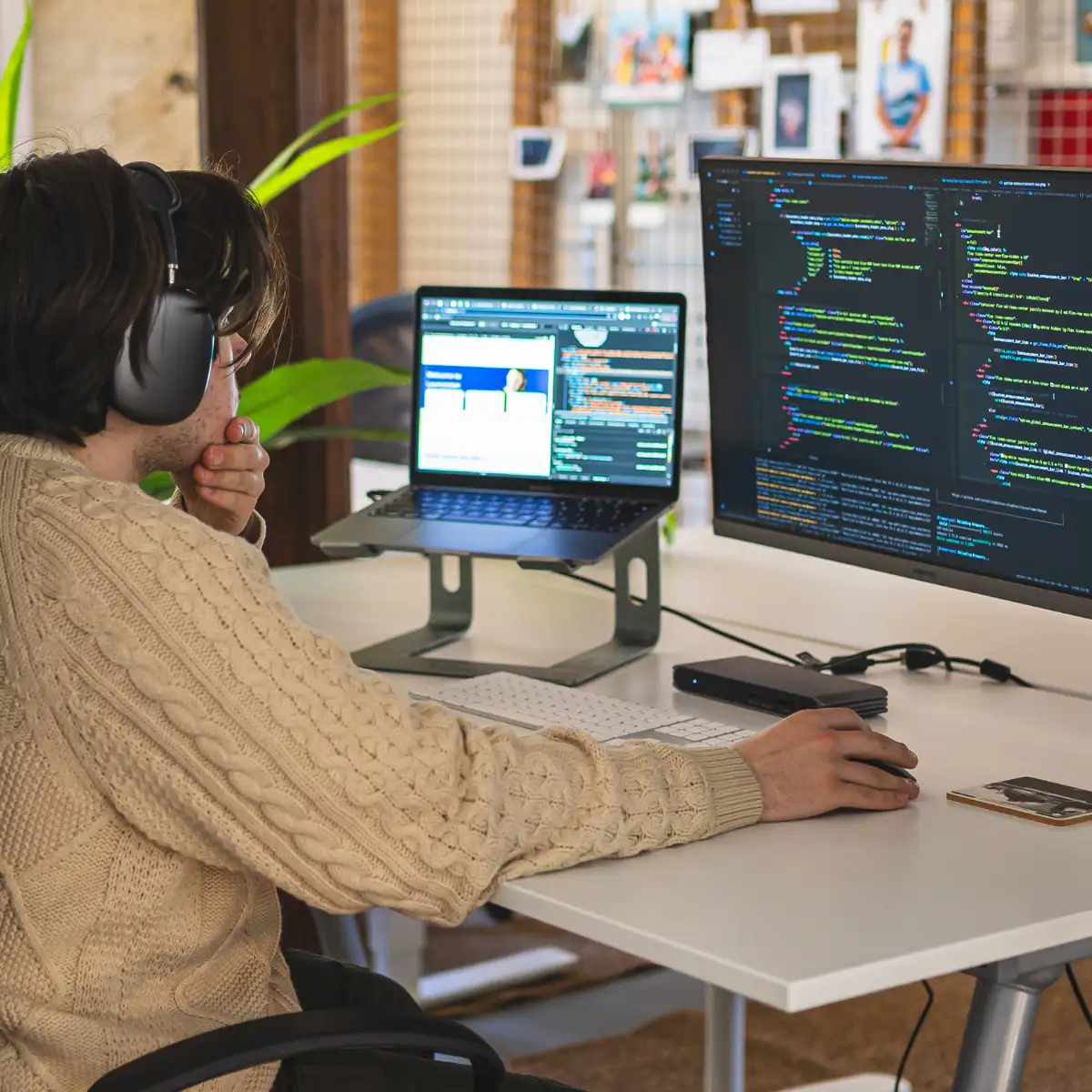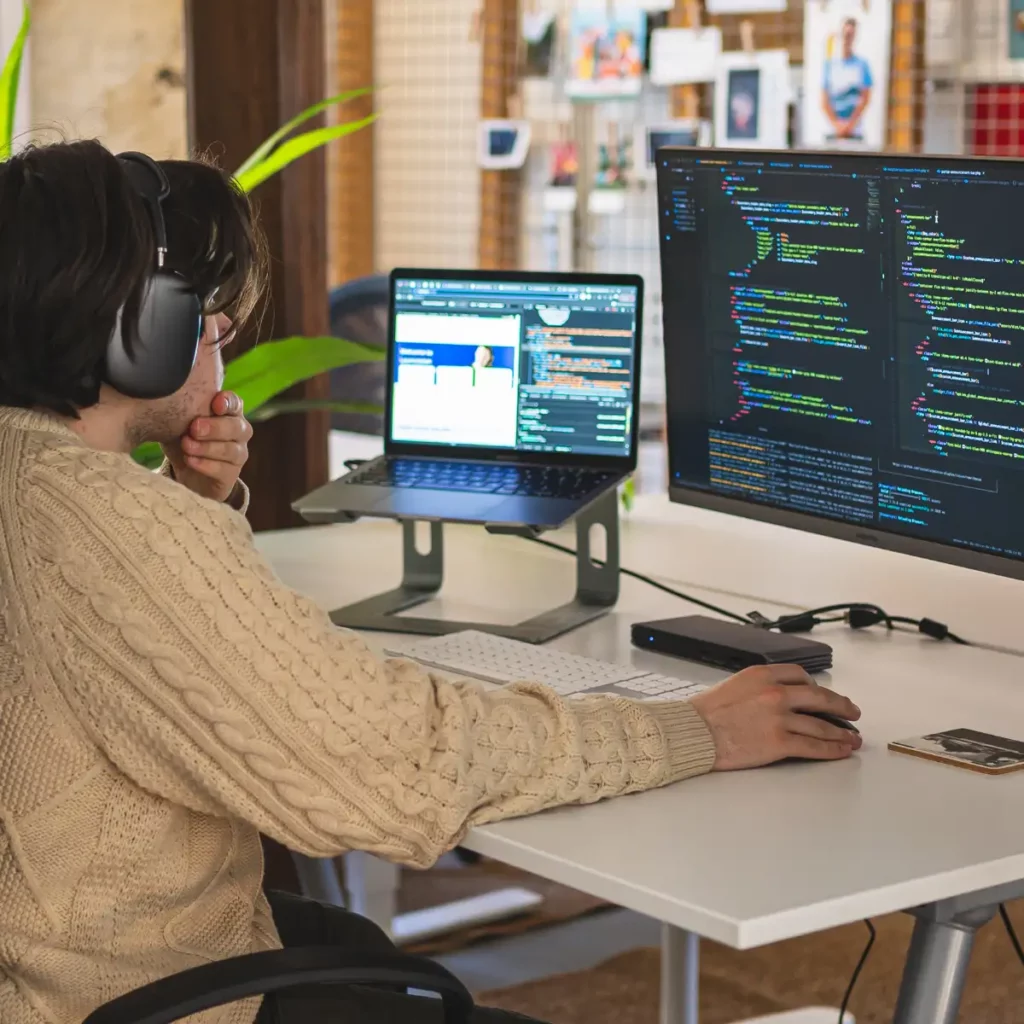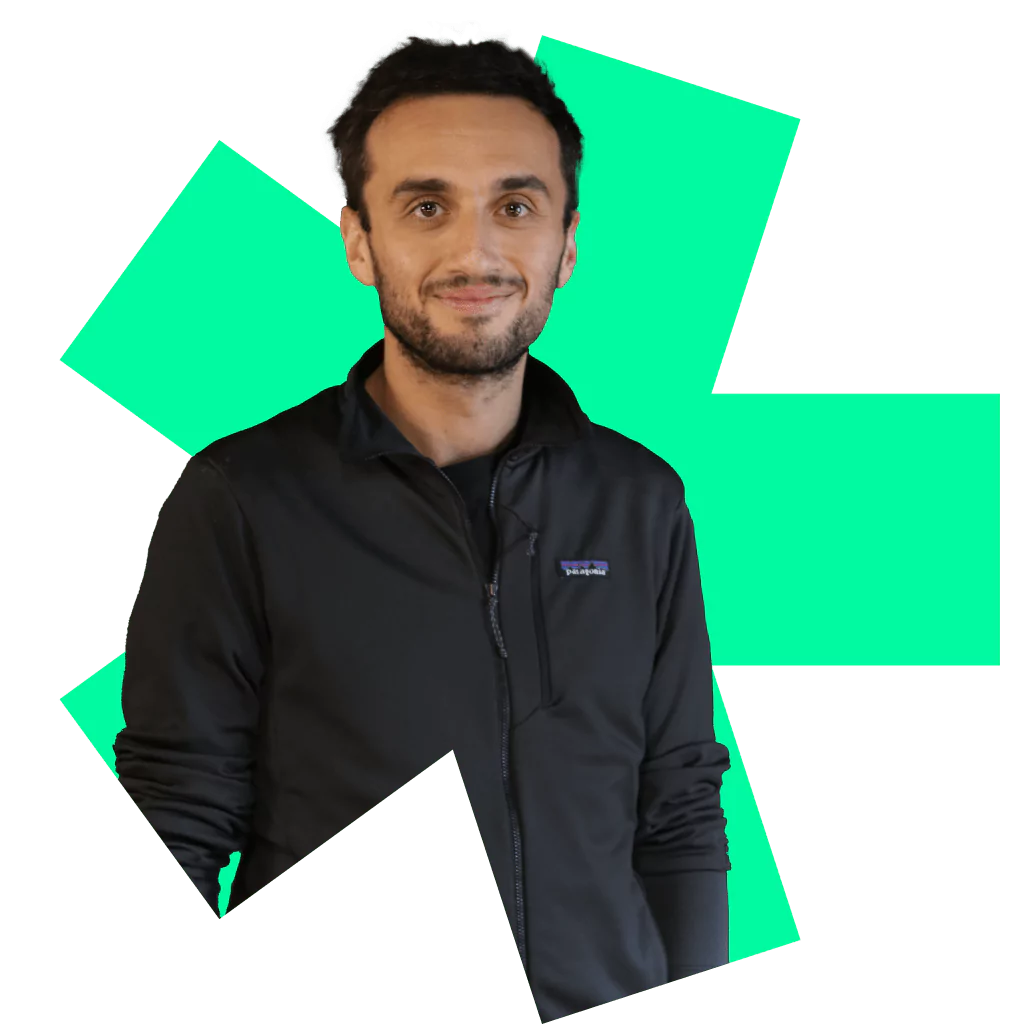 WordPress agency
Why choose a WordPress agency?
In today's digital age, establishing an online presence is essential for any business or individual. WordPress is a versatile and user-friendly content management system (CMS) giving you opportunities for creating and managing your website. But why choose a WordPress agency to assist you in this journey?
You'll get some massive benefits
Expertise: Our team of WordPress developers have an understanding of the platform, ensuring that your website is developed with accuracy.
Tailored solutions: Every project is unique, and we understand your specific needs. Our custom solutions ensure that your website aligns with your brand identity and goals.
Responsive design: In a mobile-centric world, we ensure that your website looks and performs flawlessly across all devices. Don't miss out on potential customers due to poor mobile experiences.
WordPress web development agency
Turning your digital dreams into a reality
At Hiyield, we offer a wide range of services to cater to all your web development needs.
WordPress agency
Why WordPress web development?
Versatility: With a wide range of themes and plugins, WordPress can accommodate various types of websites, from blogs to e-commerce platforms, ensuring each site can be customised to its unique brand and functionality.
SEO Optimisation: WordPress is designed to be SEO-friendly, offering clean code and numerous plugins to boost search engine rankings, crucial for increasing online visibility.
Responsive Design: Ensuring optimal performance across all devices, WordPress themes are mobile-responsive, catering to the growing trend of mobile internet usage.
Cost-Effective: Ideal for any budget, WordPress offers a free, open-source platform with the option for premium upgrades, making it accessible for both small startups and large enterprises.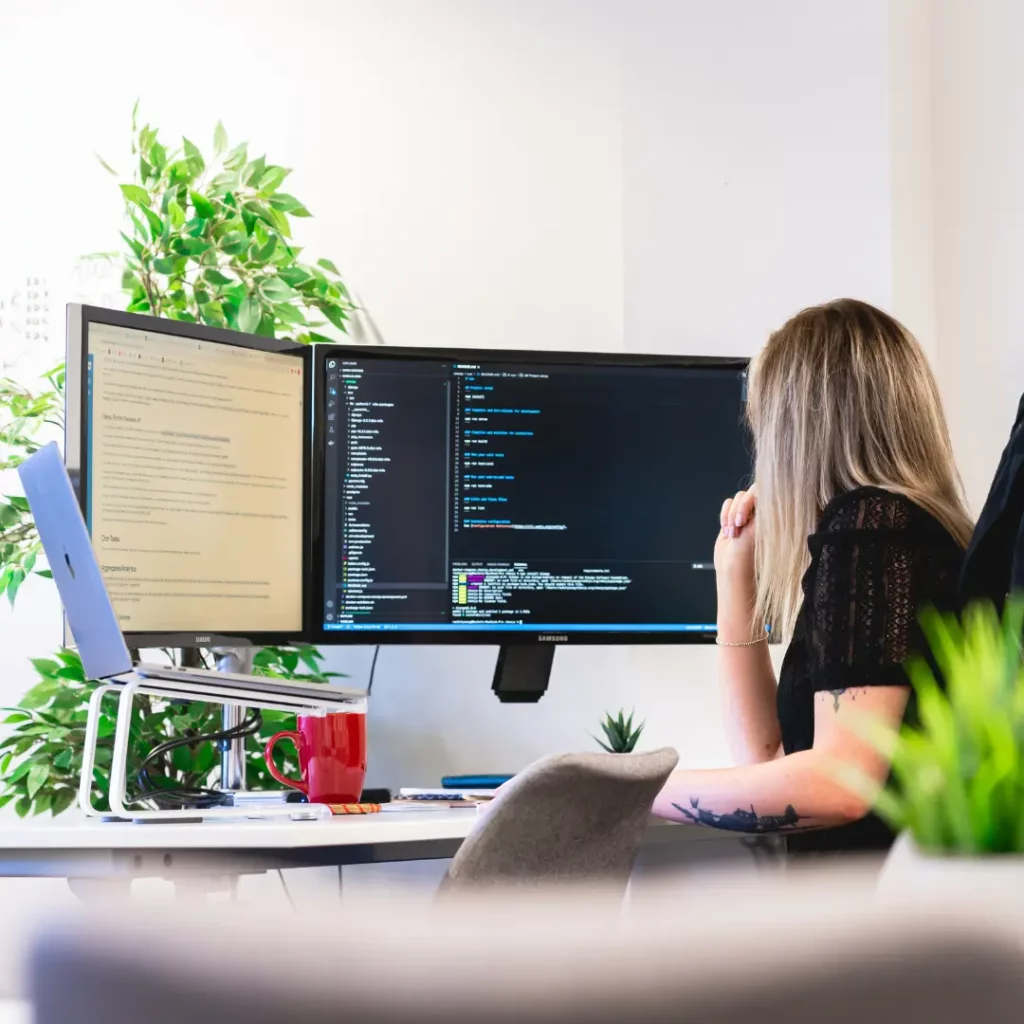 User-friendly interface
WordPress is renowned for its user-friendly dashboard, making it easy for you to manage your content and make updates without needing extensive technical knowledge.

Diverse range of features
While building your custom WordPress website, we assist you in selecting from a range of plugins, creating custom blocks, and ensuring seamless collaboration between our design and development teams to align your website with your brand guidelines.

Scalability
As your business grows, your website can grow with you. WordPress allows for the addition of features and content to accommodate your evolving needs.
What sets our WordPress web development agency apart
Eco-conscious web development
In an era where sustainability is key, our eco-conscious approach to web development sets us apart. We embrace green hosting and optimize website performance to minimize environmental impact, reflecting our commitment to eco-friendly digital solutions.
Beyond reducing energy consumption, our design practices are grounded in sustainability. We use resources and methodologies that are as beneficial to the planet as they are to your digital presence, ensuring a lower carbon footprint without compromising on quality.
More than just web development
Choosing our WordPress agency means more than just getting a website; it's about forming a partnership dedicated to your success. We align closely with your vision, providing a website that's not only efficient and sustainable but also a true reflection of your values. Our commitment to your success extends beyond launch, as we offer ongoing support to adapt and thrive in a dynamic digital landscape.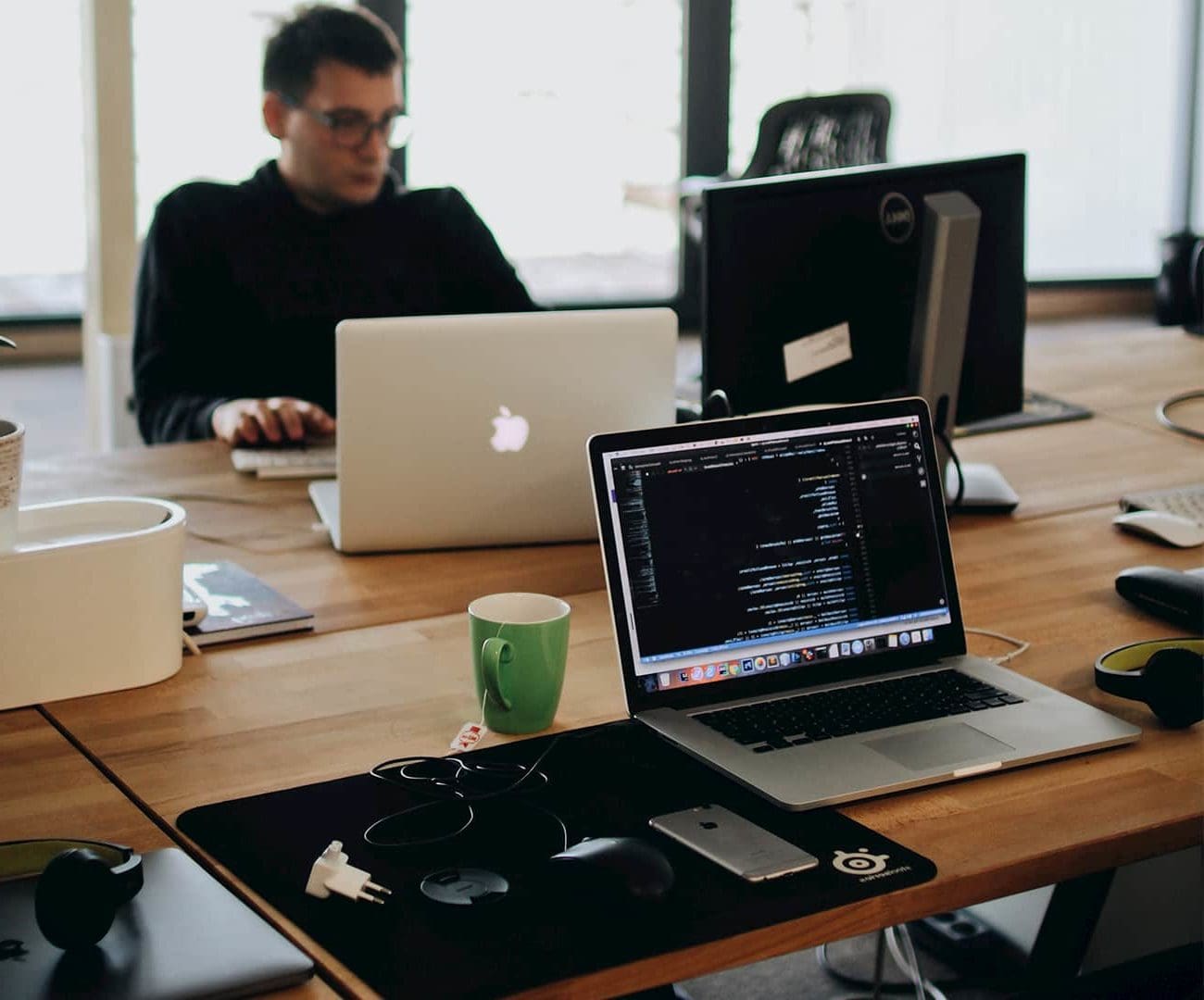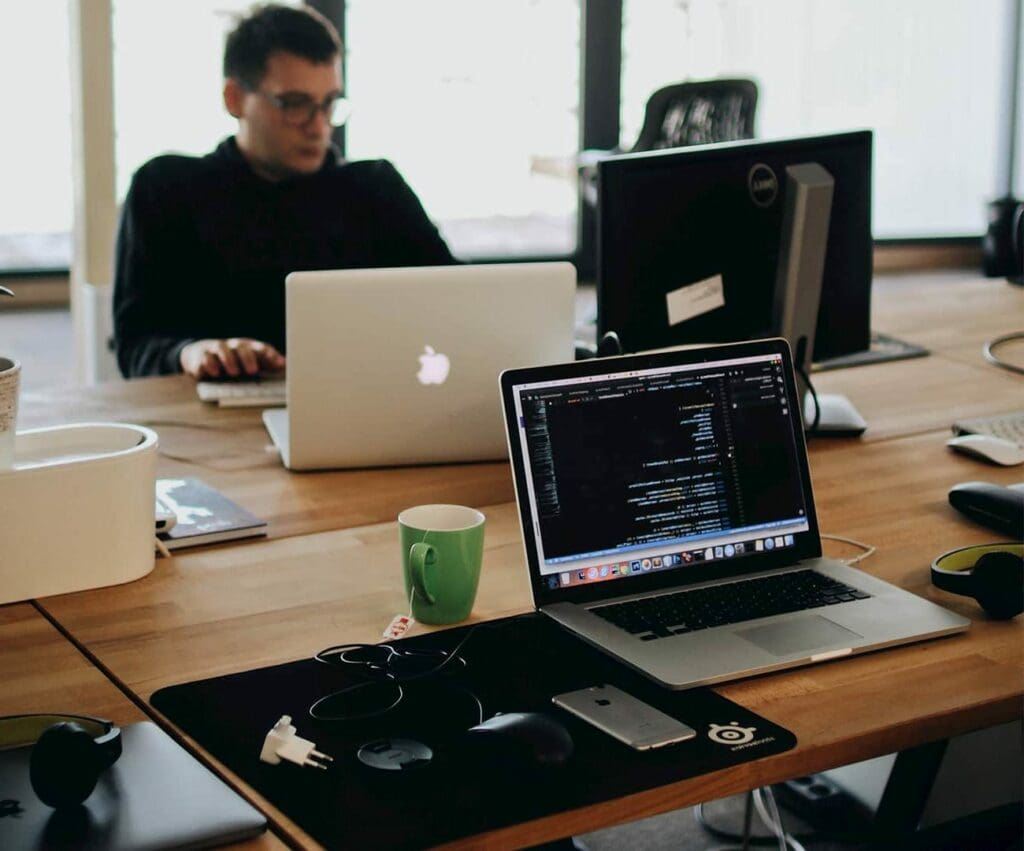 User-centered approach
We place the needs of your users at the heart of every project, ensuring that we understand their goals so together we can exceed their expectations.

Ongoing support
Our relationship doesn't end with the website launch. We provide continuous support, updates, and maintenance to keep your website in top form.

Collaborative approach
We believe in working closely with you as a partner, combining your insights with our expertise to create the best possible online solution.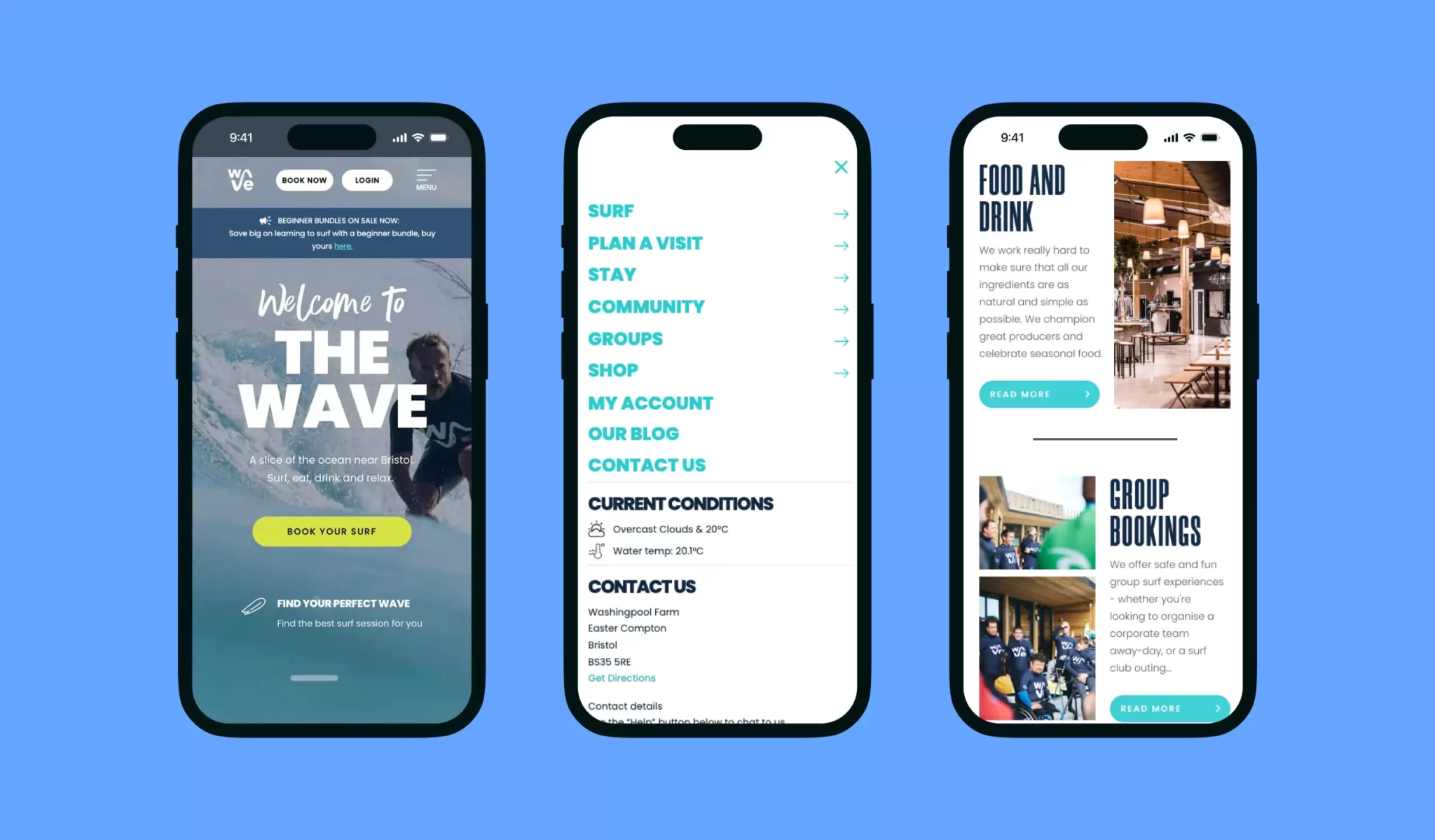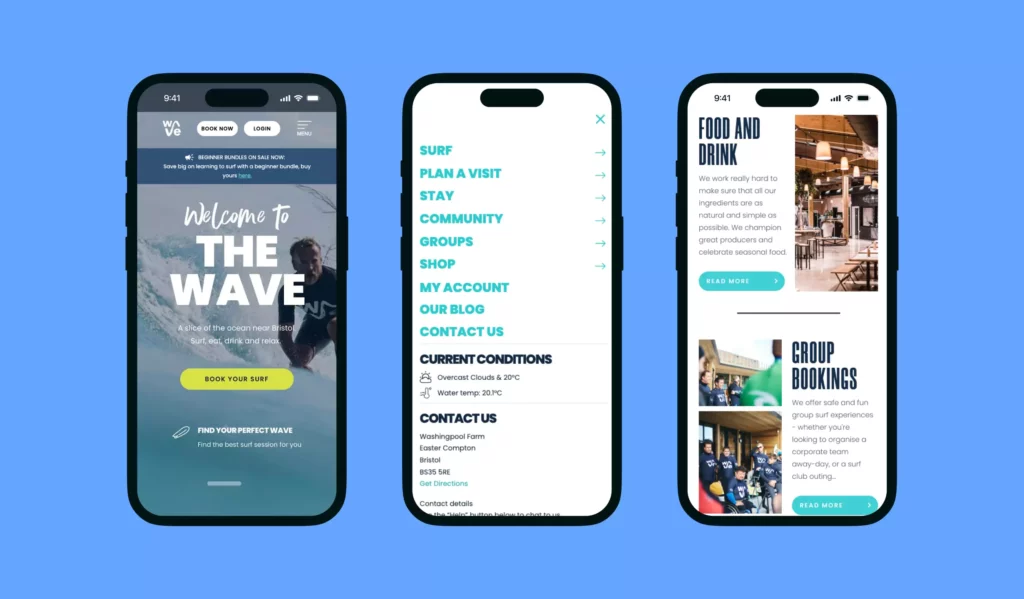 The Wave website redesign
A bespoke website that unlocks marketing potential
The team at The Wave wanted complete autonomy over their website's content and one that would be able to grow as they do. So an easy-to-use, flexible content management system (CMS) is a must. We chose WordPress for them as this meets their needs.
The team at The Wave now have complete control over their site, where they can create new pages for campaigns, run promotions, or even carry our A/B tests for better conversions.
"Hiyield helped us to decide on a new CMS (WordPress), worked with us to build a new site map, created design examples for us to discuss and decide on and then ultimately went on to develop the new website for us." – Chloe Hughes, Marketing Manager at The Wave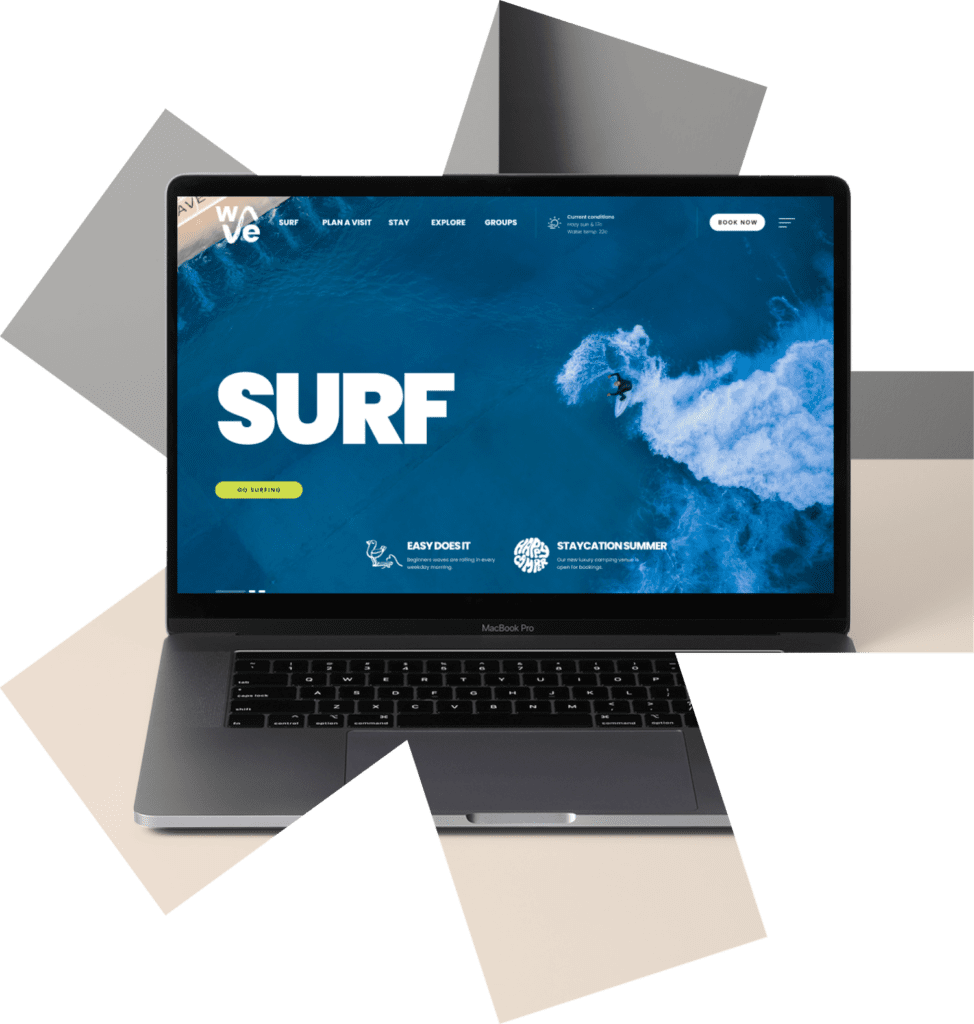 We start every project with a deep dive into your goals and aspirations.
We lay down clear, strategic objectives tailored to your project's needs.
From sketches to prototypes, our designs look good and put the planet first.
Real users, real feedback. We ensure what we've built truly resonates with its users.
We create a digital solution that's efficient, scalable, and green at heart.
Every pixel, every line of code undergoes rigorous checks before launch.
When it's time to launch, we're be here ensuring everything goes off without a hitch.
WordPress agency FAQs
What is a WordPress agency, and what services do they provide?
A WordPress agency typically offers comprehensive services related to WordPress web development. At Hiyield, we offer website design, development, maintenance and more, for businesses looking to establish a strong online presence using WordPress.
What are the advantages of hiring a WordPress agency for web development?
We bring experience in WordPress-specific solutions, creating custom, responsive, and user-friendly websites tailored to your needs, ensuring your online presence is top-notch. Additionally, we offer ongoing support and maintenance to keep your site running smoothly.
How can I choose the right WordPress agency for my project?
When selecting an agency, consider factors such as portfolio, client reviews, expertise in your industry, and their ability to align with your brand's goals. Book a call to discuss your project and see if they're a good fit.
What is the average timeline for a WordPress web development project?
The timeline for a WordPress project can vary significantly based on the complexity and features. Get in touch, and we can provide you with a more accurate timeline based on your project's specifics.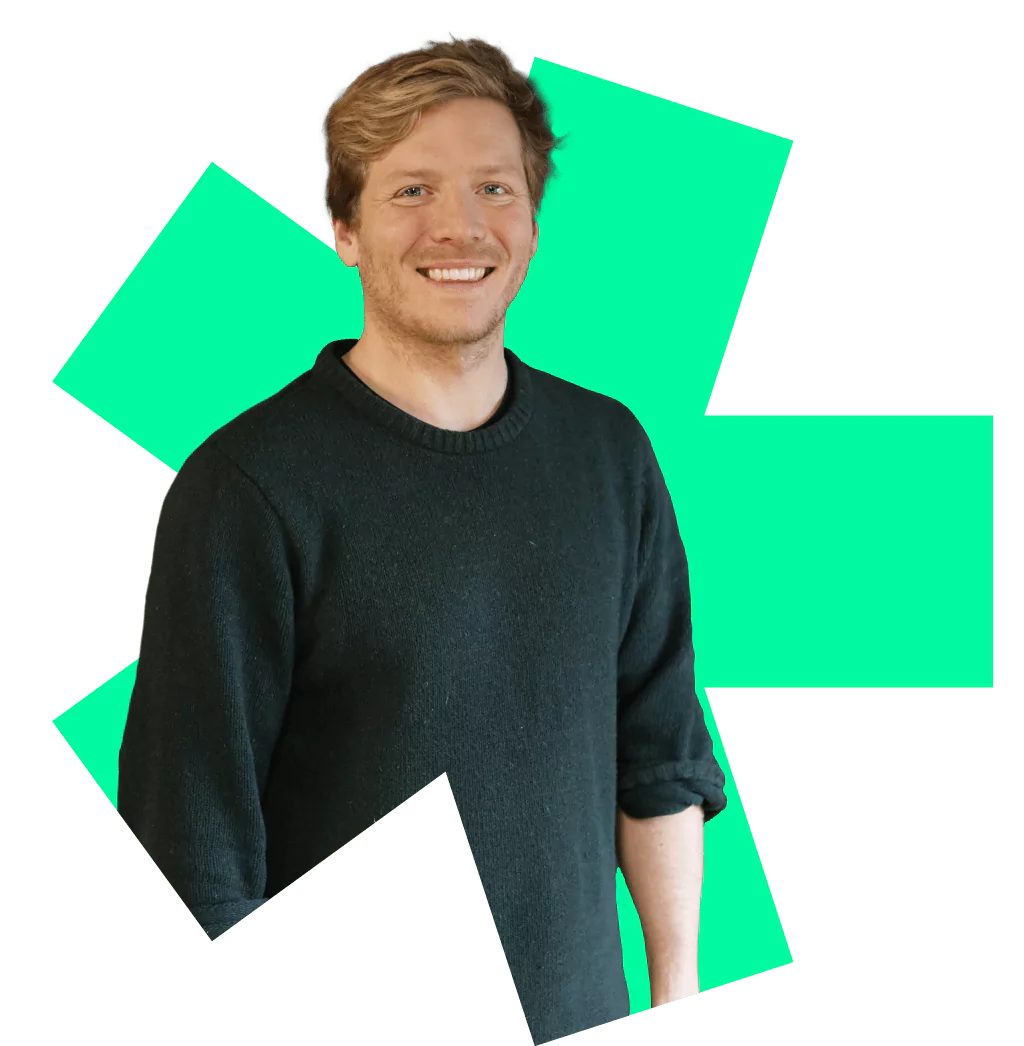 Let's get started!
Great digital products aren't just built, they're co-created. Together, let's breathe life into your idea, crafting solutions that stand out.