Web App Development Agency / Company in the UK
Want a digital edge? Our user-centred approach and eco-conscious ethos set us apart. Dive in to see how the top web app development agency in the UK can transform your online presence, or get started now and book a call with our Founder, Matt.
✅ Zero Pressure ✅ Collaborative ✅ Free Insights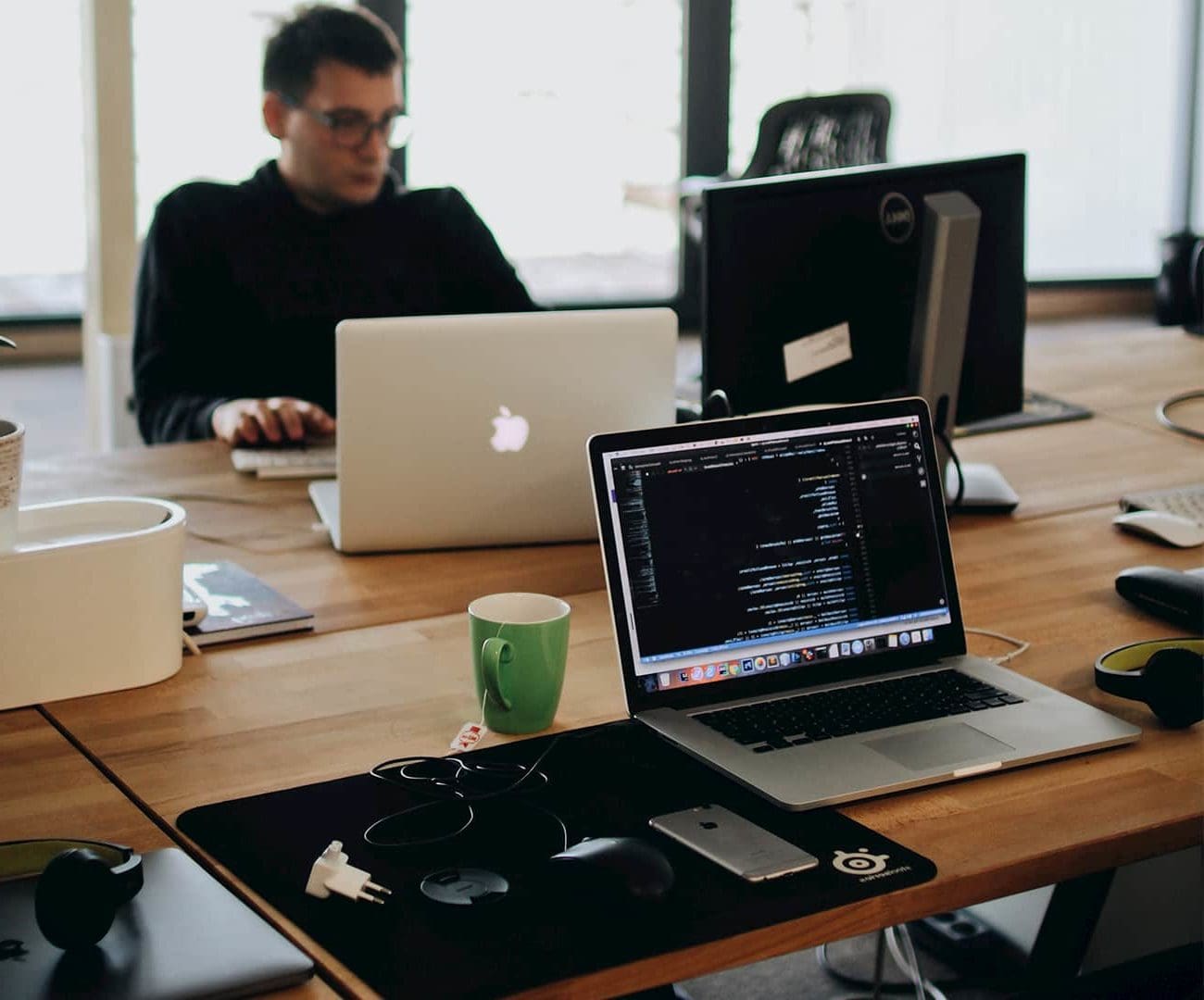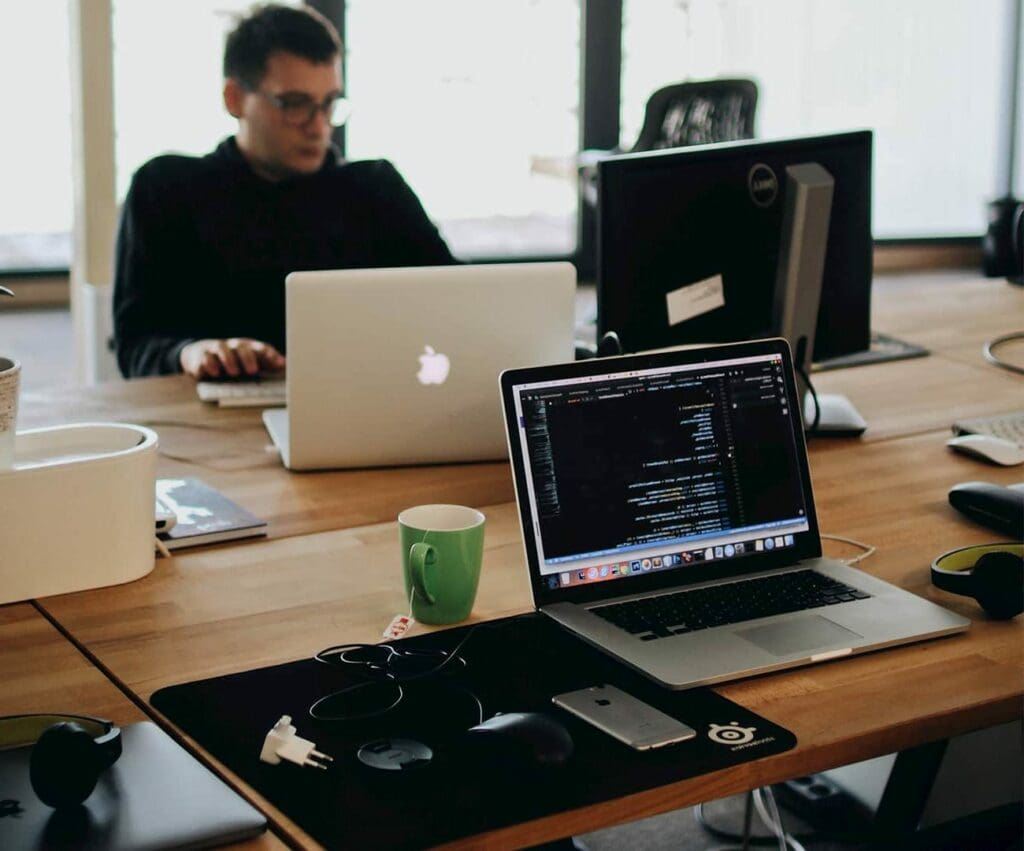 Crafting sustainable apps and websites with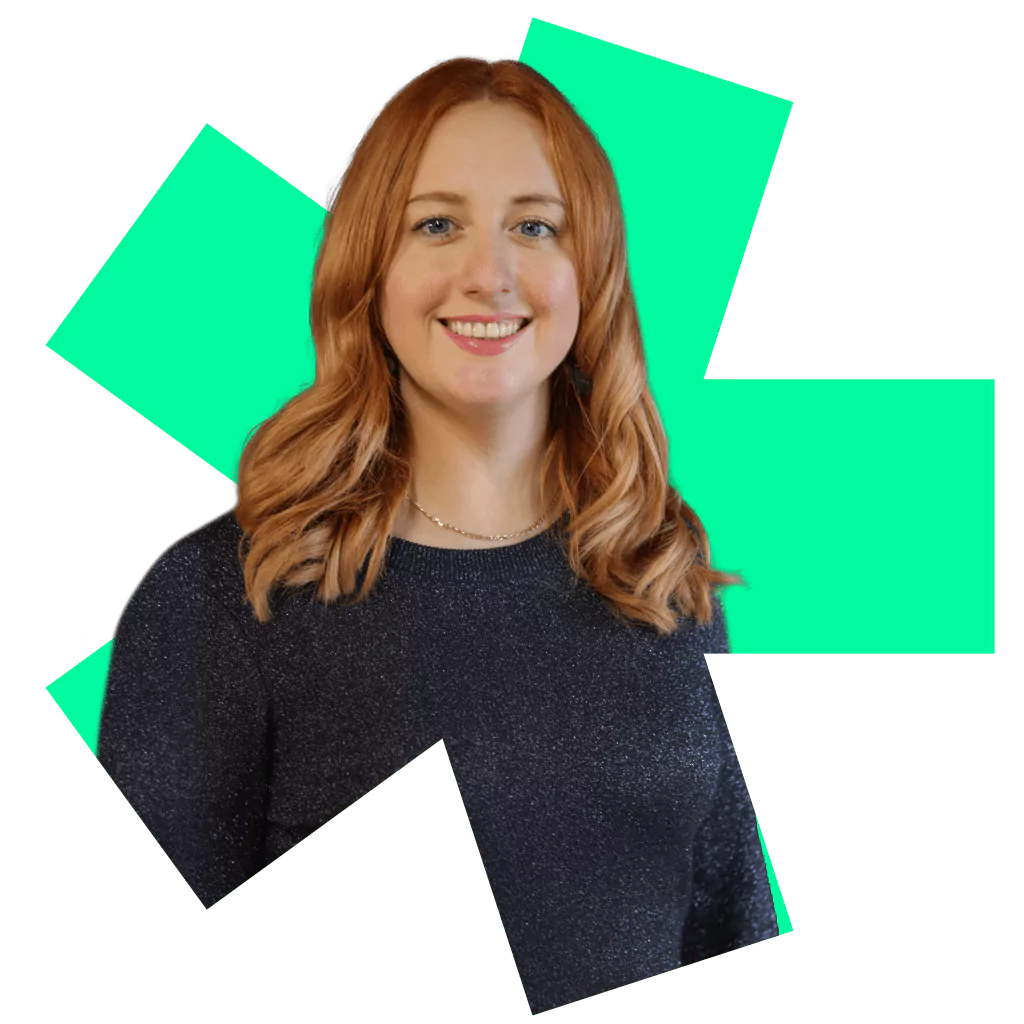 Web app development agency
Why choose a web app agency?
In today's digitally-driven world, the need for efficient and scalable web applications is paramount. As businesses and individuals strive for a seamless online experience, the importance of choosing a reliable Web App Development Agency can't be overstated. Here's why.
You'll get some huge benefits
Expertise and skillset: When you partner with a Web App Development Agency, you're tapping into a pool of experienced professionals who are well-versed in the latest technologies and best practices. No need to navigate the complex world of web development on your own
Time efficiency: A dedicated agency ensures that your project remains on track, saving you time and preventing costly delays. Their streamlined processes and industry insights mean faster time-to-market.
Scalability: A professional agency designs your web app with future growth in mind. This means your application can handle more users and features as your business expands.
Customised solutions: Every business is unique. A reputable Web App Development Agency tailors solutions to fit your specific needs, ensuring you stand out in the digital space.
Web app agency services
Turning dreams into digital reality
At the heart of every successful online platform is a robust web application. But what sets a top-tier agency apart?
Web app services
Why us, and what sets us apart?
Our dedication to excellence is evident in every project we undertake. Firstly, we pride ourselves on our transparent communication, ensuring you're informed every step of the way. Moreover, our team remains updated with the latest industry trends, placing you at the cutting edge of web technology.
Friendly, highly communicative team.
End-to-end support.
The latest web app technologies using Javascript and Nuxt3.
Startups to enterprises, we've done it.
Climate-conscious with every decision.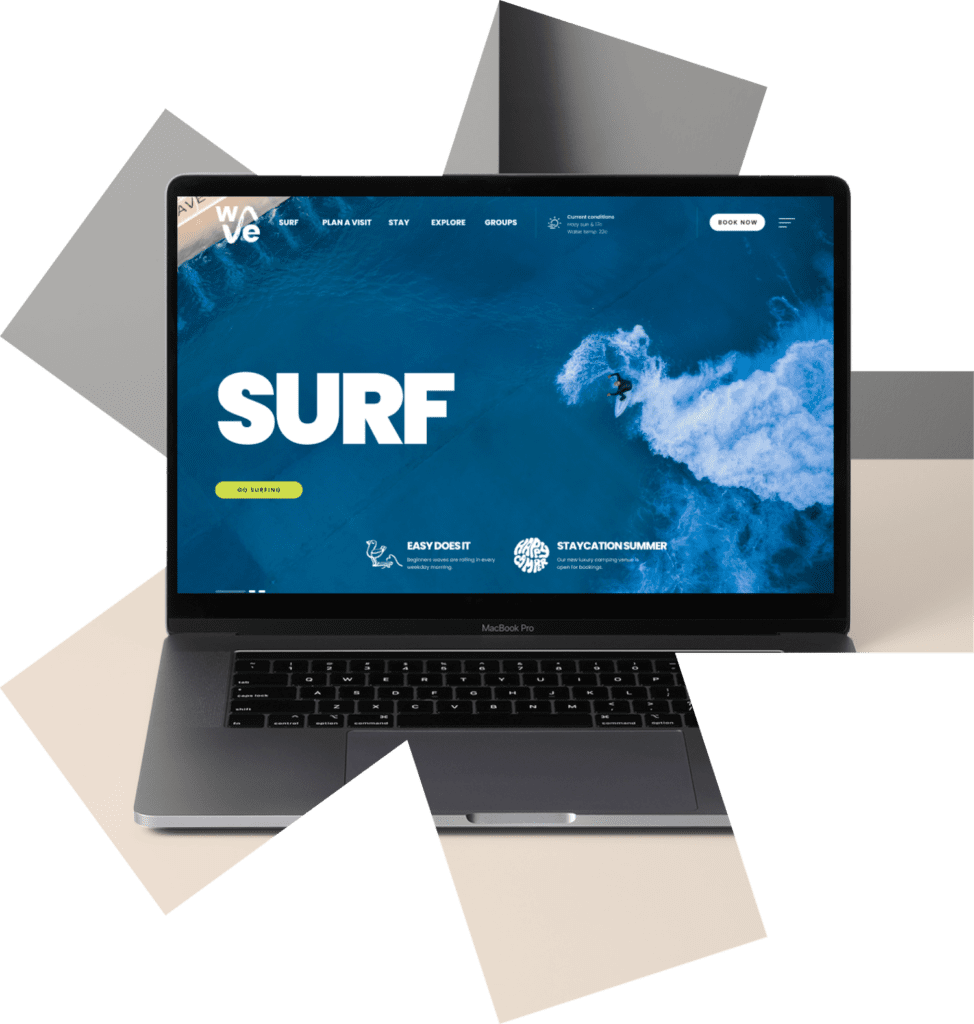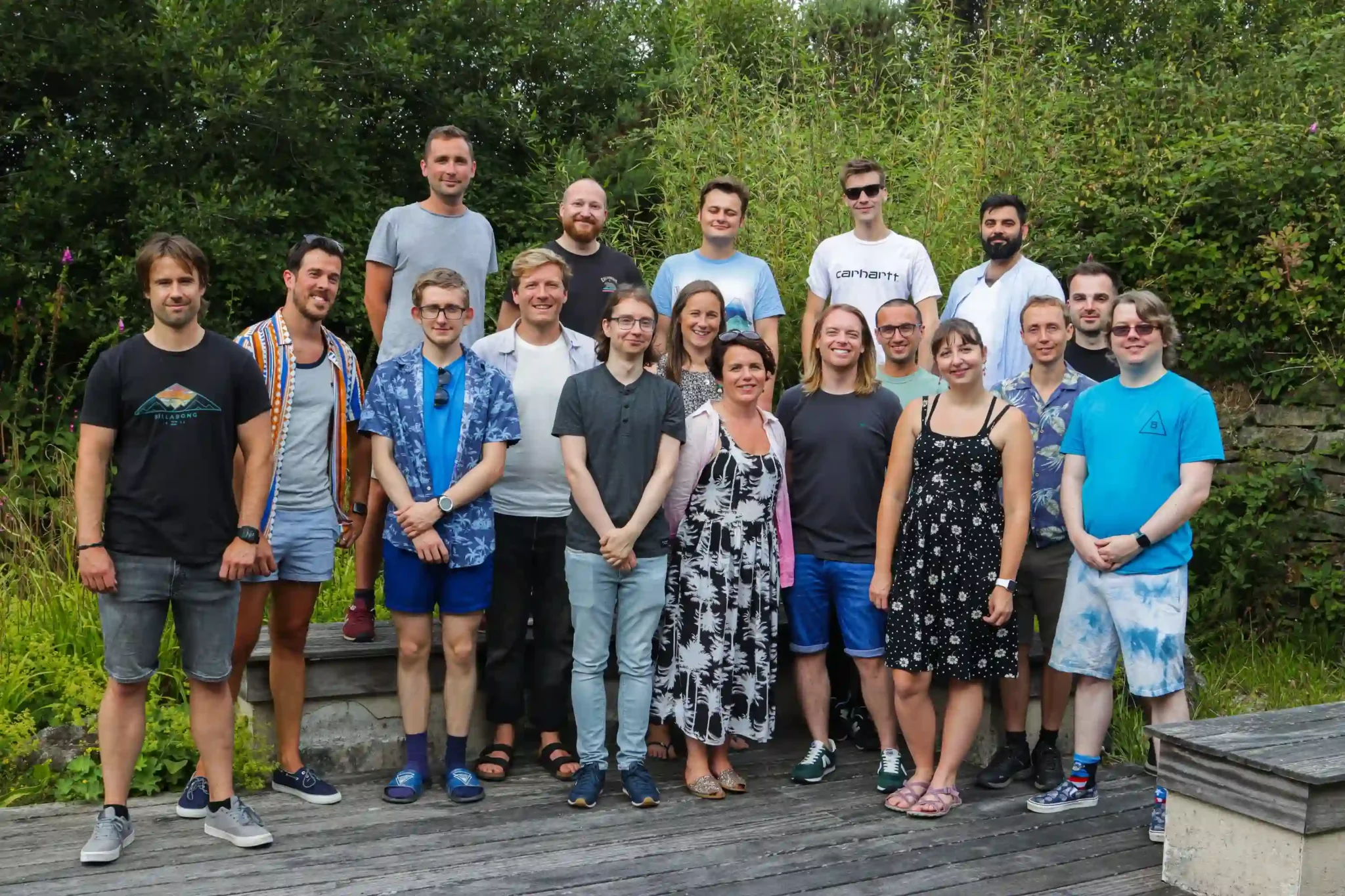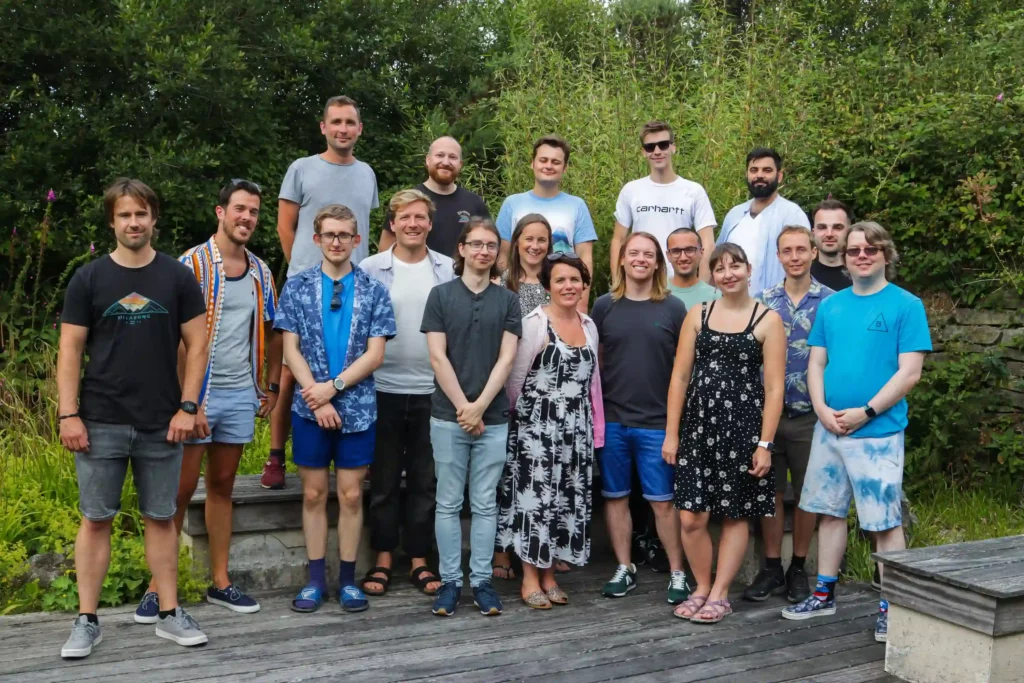 Customised web app development
Tailored solutions designed specifically for your business needs. Every feature and function is crafted with your goals in mind, ensuring a unique and efficient user experience.

Prototyping and idea validation
Before investing heavily in a full-scale application, we help you test the waters. Our prototyping services ensure that your concept resonates with your target audience, refining and validating your idea for maximum impact.

Data analytics and optimisation
In the world of web apps, data is king. Our team analyses user interactions and behaviours, offering insights and strategies to enhance user engagement and drive business growth.

Post-launch support
A web app's journey doesn't end at its launch. We provide continuous support, from bug fixes to regular updates, ensuring your platform remains optimal and relevant in a dynamic digital environment.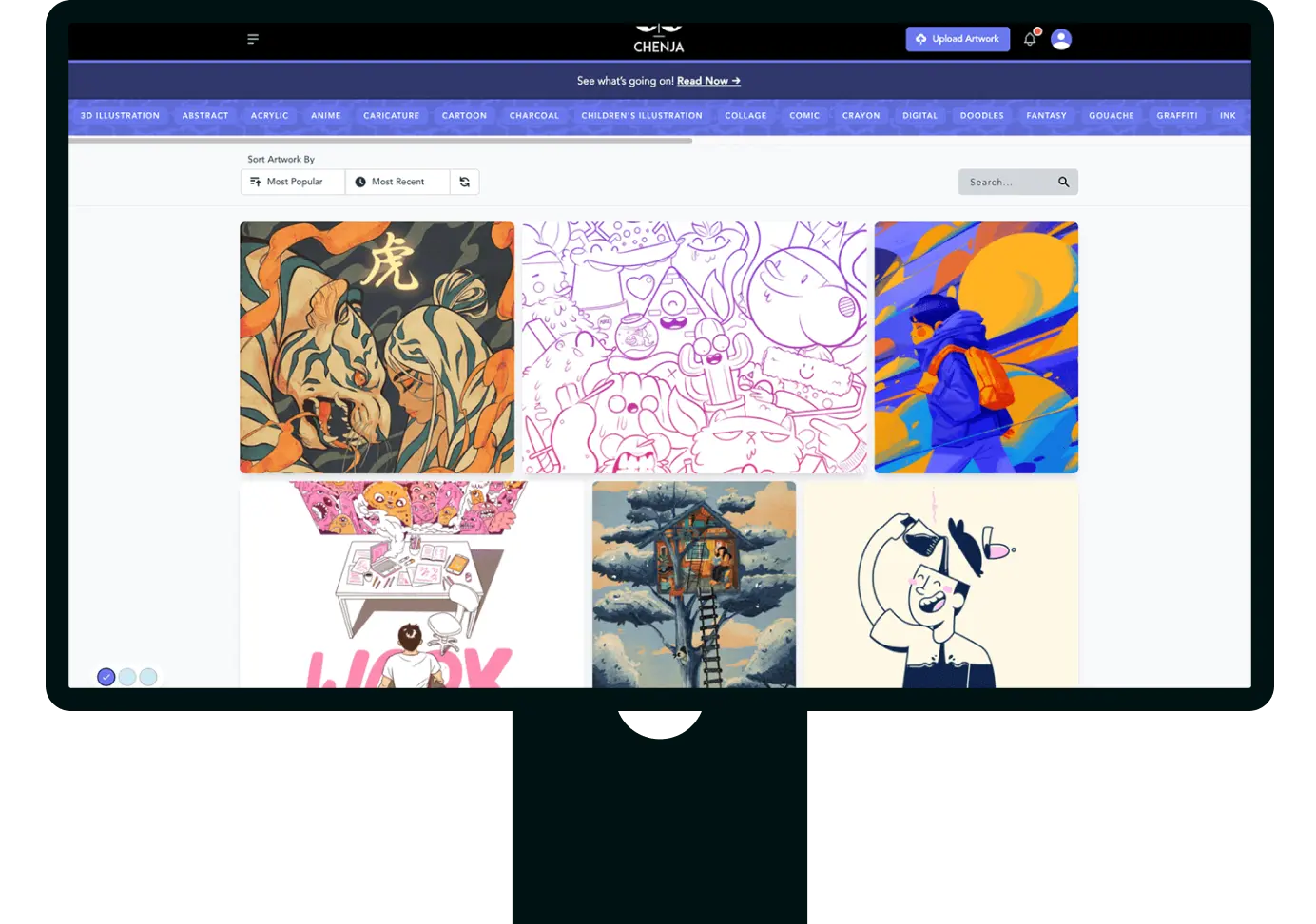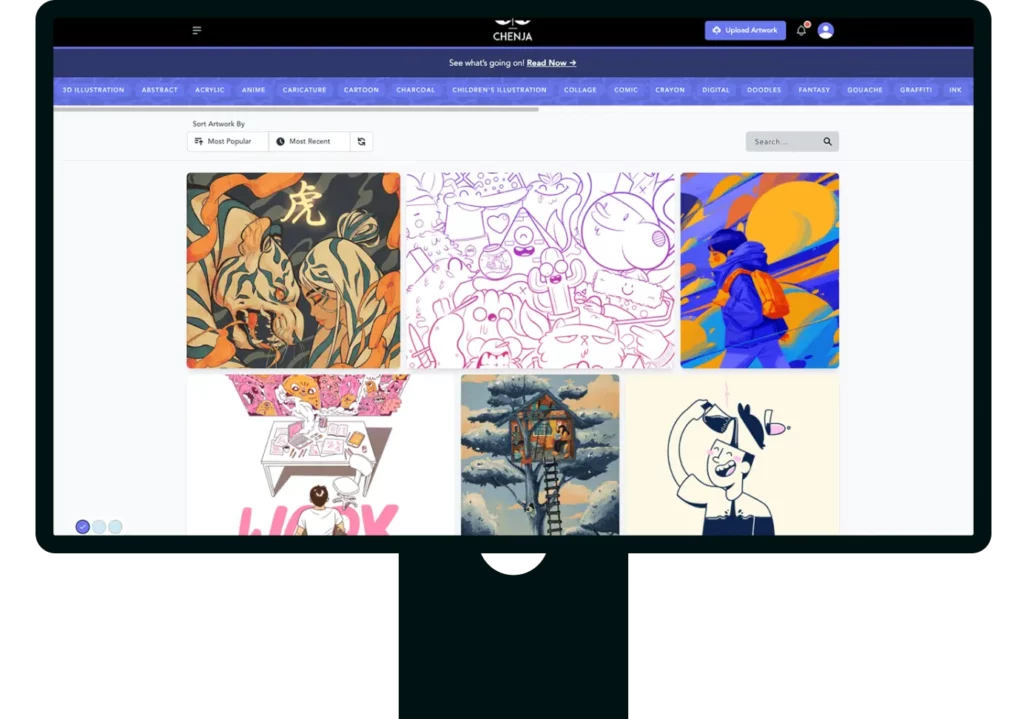 Why bespoke web app development can be a great choice
Bespoke solutions are tailored to your specific needs, ensuring that every feature, function, and design element aligns with your vision and objectives. But we understand that sometimes you need to test the waters before diving in. If you're not ready for a full-fledged application yet, we're here to help. Our team can assist you in validating your idea using a prototype. This step ensures your concept is viable, saving you both time and resources in the long run.
Web app development
A closer look at our approach
Our web applications are built with your end-users in mind, ensuring a seamless digital experience. Before any coding begins, we craft a clickable prototype to validate design decisions, minimising potential challenges down the road.
By the time development starts, your web app will have a polished user experience and intuitive interface design. This prototype is then rigorously tested with real end-users, ensuring every feature stands out.
Speed and responsiveness are paramount, but so is sustainability. We pride ourselves on swift load times and a responsive design suitable for all devices, all while keeping our digital carbon footprint in check. Partnering with us means complete transparency; our project management tool, ensures you're always in the loop, with milestones clearly mapped out in our agile development process.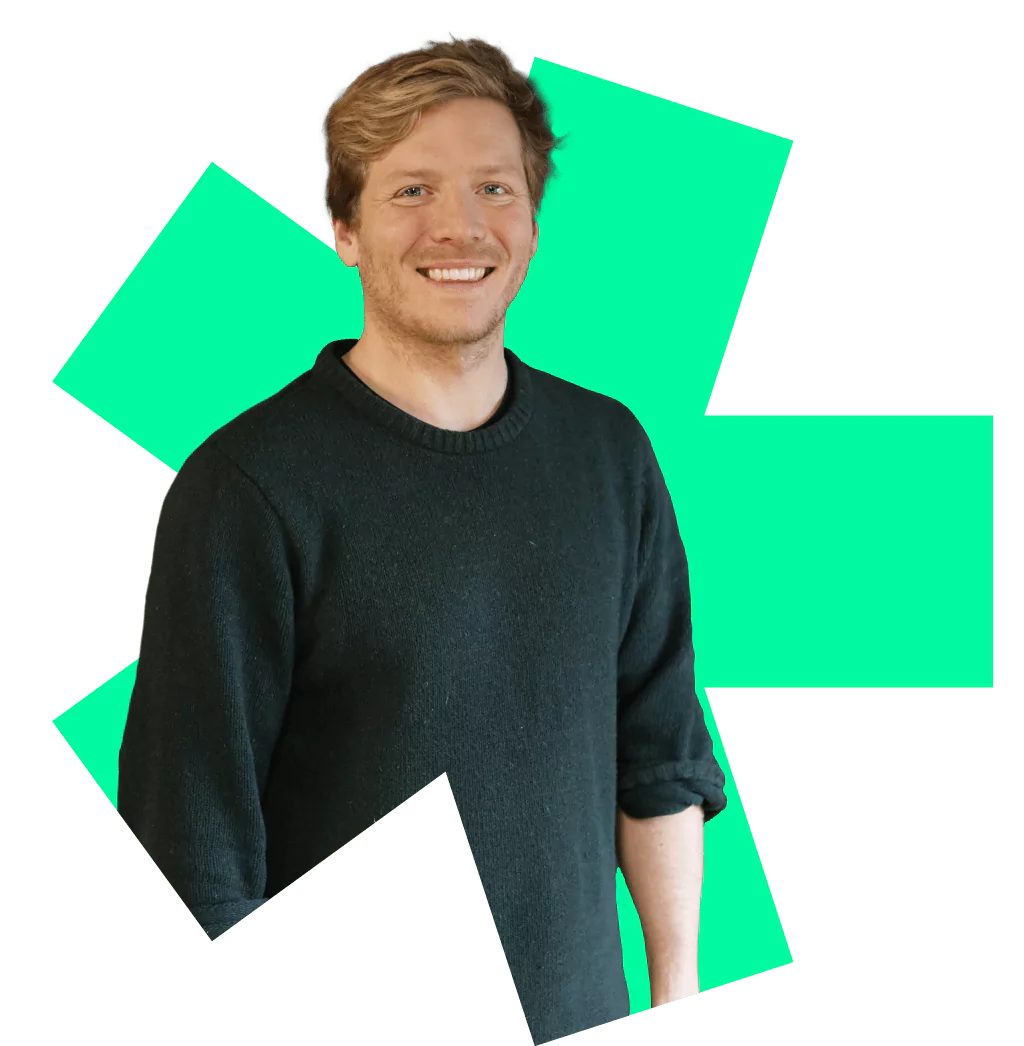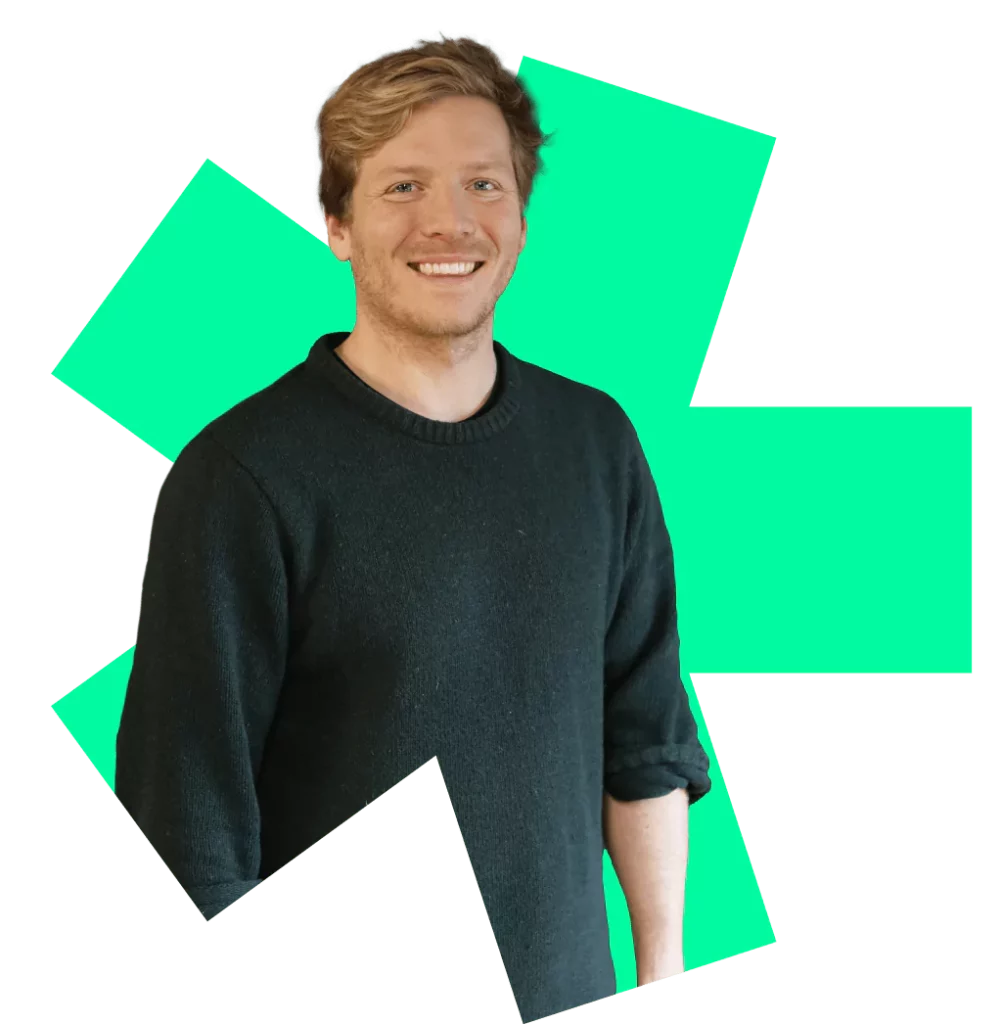 Case study
But don't just take our word for it
Stowable's web app development
Engineering cutting-edge software design with Nuxt3 and WordPress
We partnered with Stowable to transform their self-storage service into a digital powerhouse. The project's heart was to meld their unique business approach with an eco-friendly, user-focused digital framework. Our solution spanned a marketing website, a logistics-optimising web app, and a user-friendly customer portal, all leveraging advanced technologies like Nuxt3 and WordPress. Additionally, we played a pivotal role in crafting Stowable's brand identity, significantly boosting their online presence and enriching the customer experience.
"Our partnership with Hiyield has been nothing short of transformative. Their dedication felt as if our project was their own. Efficient, skilled, and with a knack for clear communication, they've truly elevated our digital game. If you're looking for a team that's as invested in your vision as you are, Hiyield is it!" – James Mugleston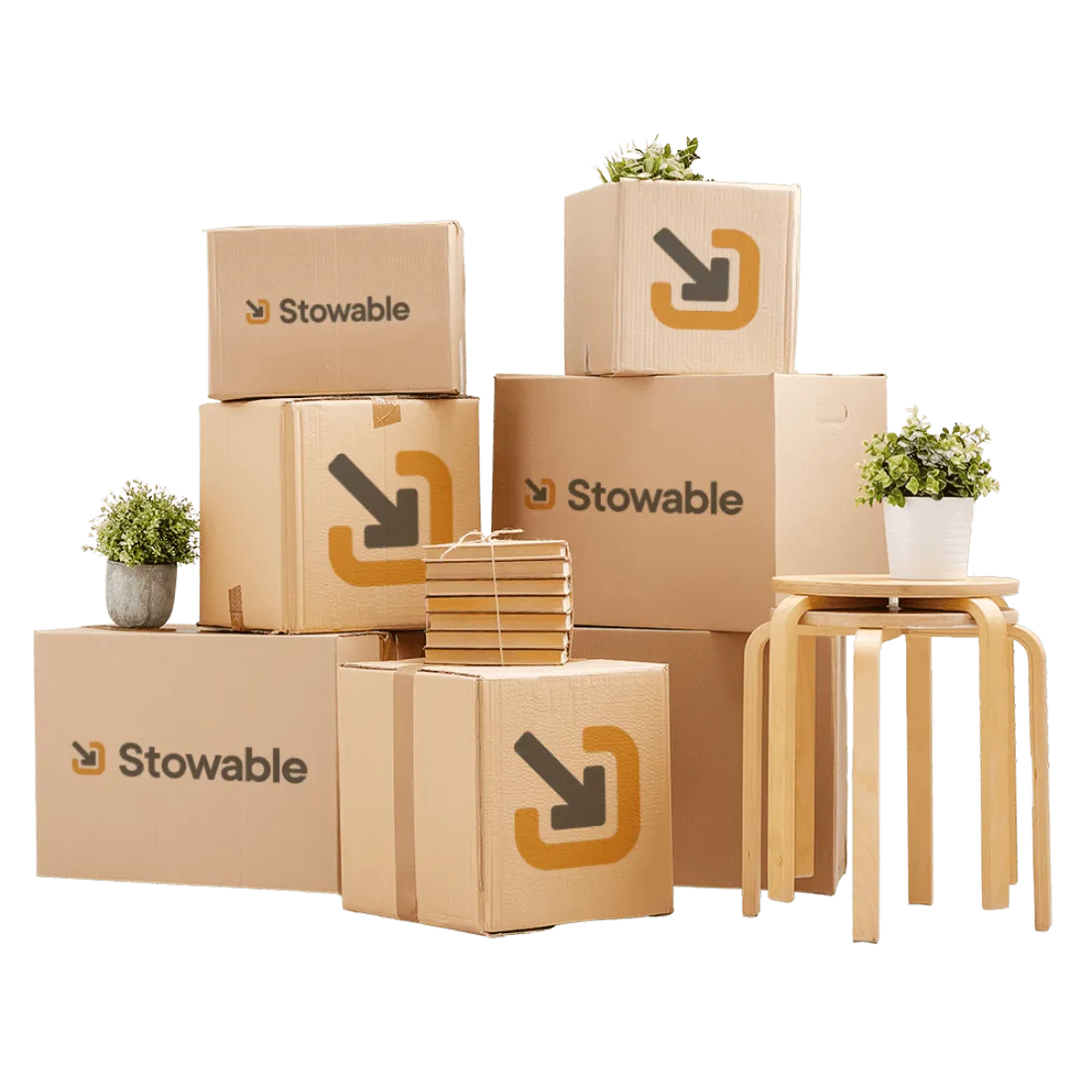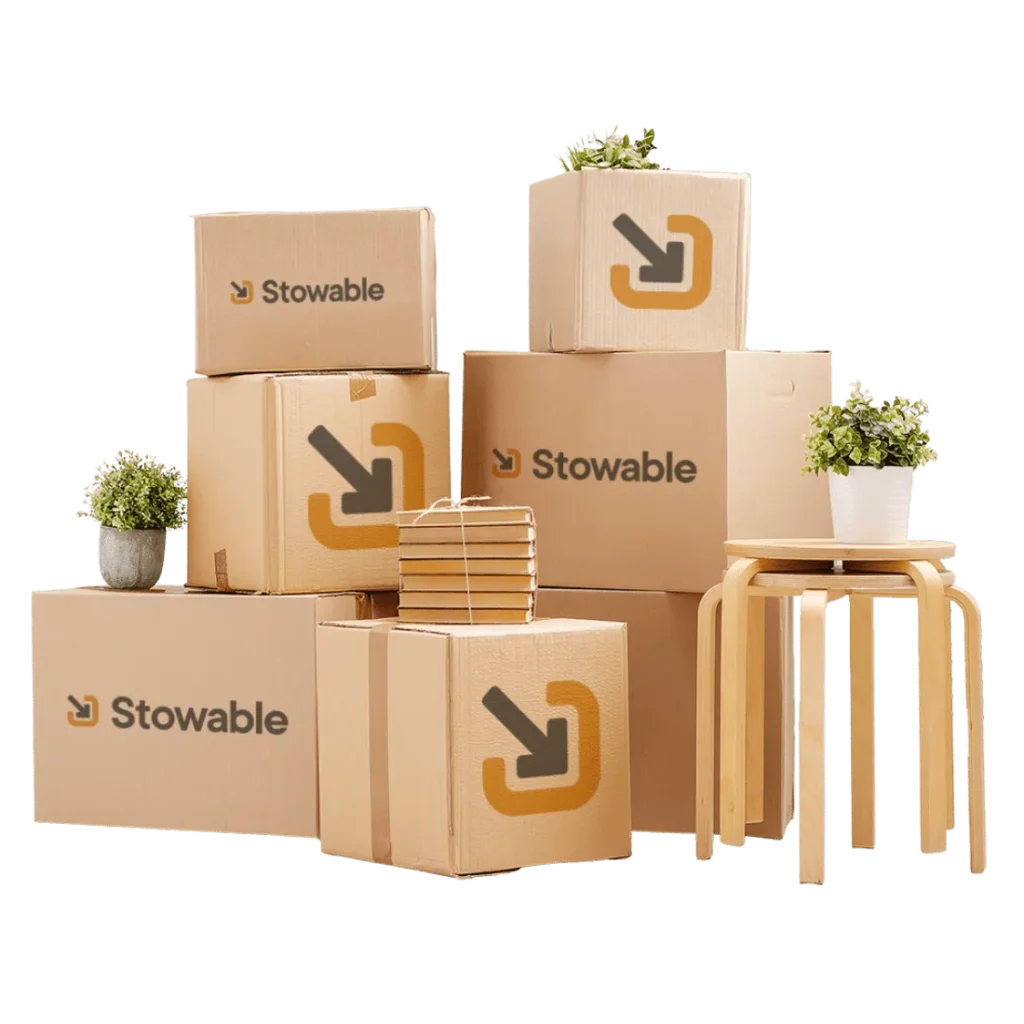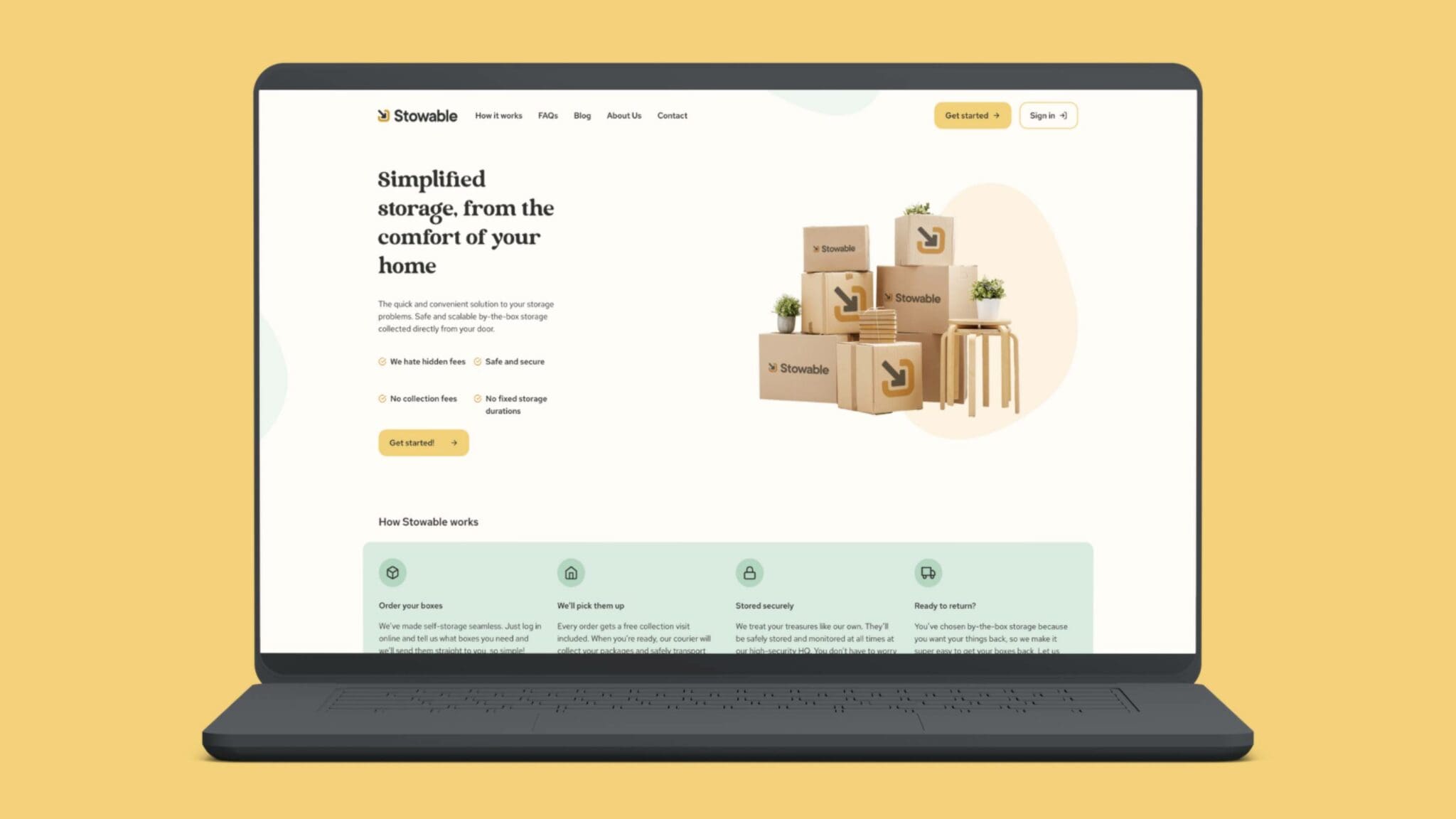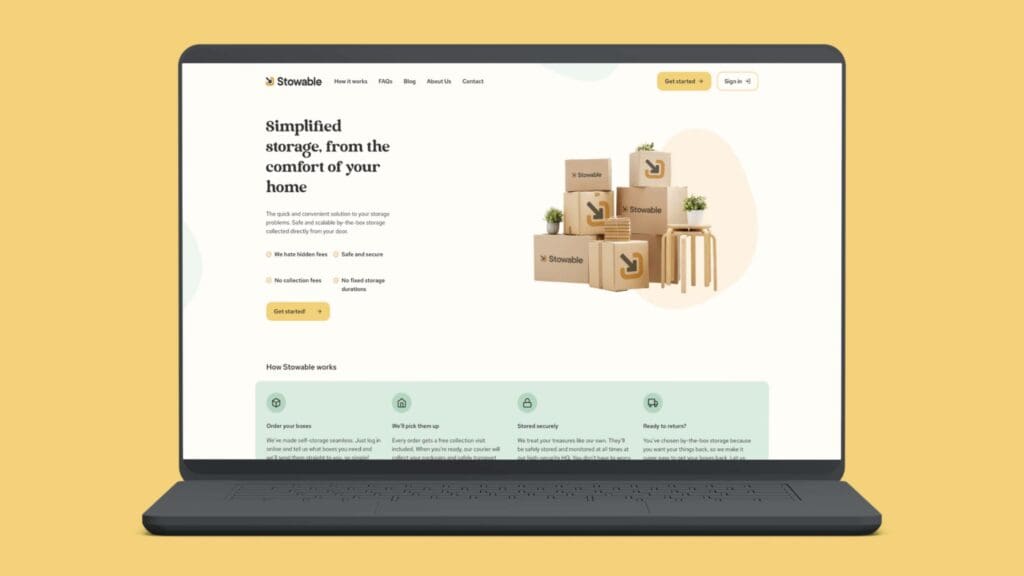 We start every project with a deep dive into your goals and aspirations.
We lay down clear, strategic objectives tailored to your project's needs.
From sketches to prototypes, our designs look good and put the planet first.
Real users, real feedback. We ensure what we've built truly resonates with its users.
We create a digital solution that's efficient, scalable, and green at heart.
Every pixel, every line of code undergoes rigorous checks before launch.
When it's time to launch, we're be here ensuring everything goes off without a hitch.
Web app development agency FAQs
What does a web app development agency do?
A web app development agency specialises in creating web-based applications tailored to client needs. These agencies combine design, development, and strategy to craft functional and visually appealing web apps for various business purposes.
How does the web app development process work at your agency?
Our process starts with a thorough discovery phase, followed by design and prototyping. We then move to development, testing, and finally deployment, ensuring a seamless journey from idea to live web application.
Why should I choose a bespoke web app over off-the-shelf solutions?
Bespoke web apps are customised to your unique business needs, ensuring flexibility, scalability, and a tailored user experience, unlike generic off-the-shelf solutions.
How long does it typically take for a web app development agency to complete a project?
The timeline varies based on the project's complexity and requirements. However, with our streamlined processes, we aim to deliver top-quality web apps in a time-efficient manner.
What technologies does your web app development agency use?
We leverage the latest and most reliable technologies in the industry. Our tech stack includes Python, Javascript, Nuxt, Restful API and more, ensuring robust and future-proof web applications.
How does a web app development agency ensure data security?
Data security is paramount. We implement stringent security protocols, regular audits, and follow best practices to ensure your web app's data remains protected.
Can I see some examples of web apps your agency has developed?
Absolutely! We have a diverse portfolio showcasing various web apps we've crafted for clients across different industries.
How does your web app development agency handle post-launch support and updates?
Post-launch, we offer continuous support, regular updates, and maintenance services to ensure your web app remains optimal and up-to-date with the latest industry standards.
What technologies does your web app development agency use?
While there are initial investments involved, the long-term ROI of a well-developed web app can far outweigh the costs. Our pricing is competitive, transparent, and aligned with the value we bring to your business.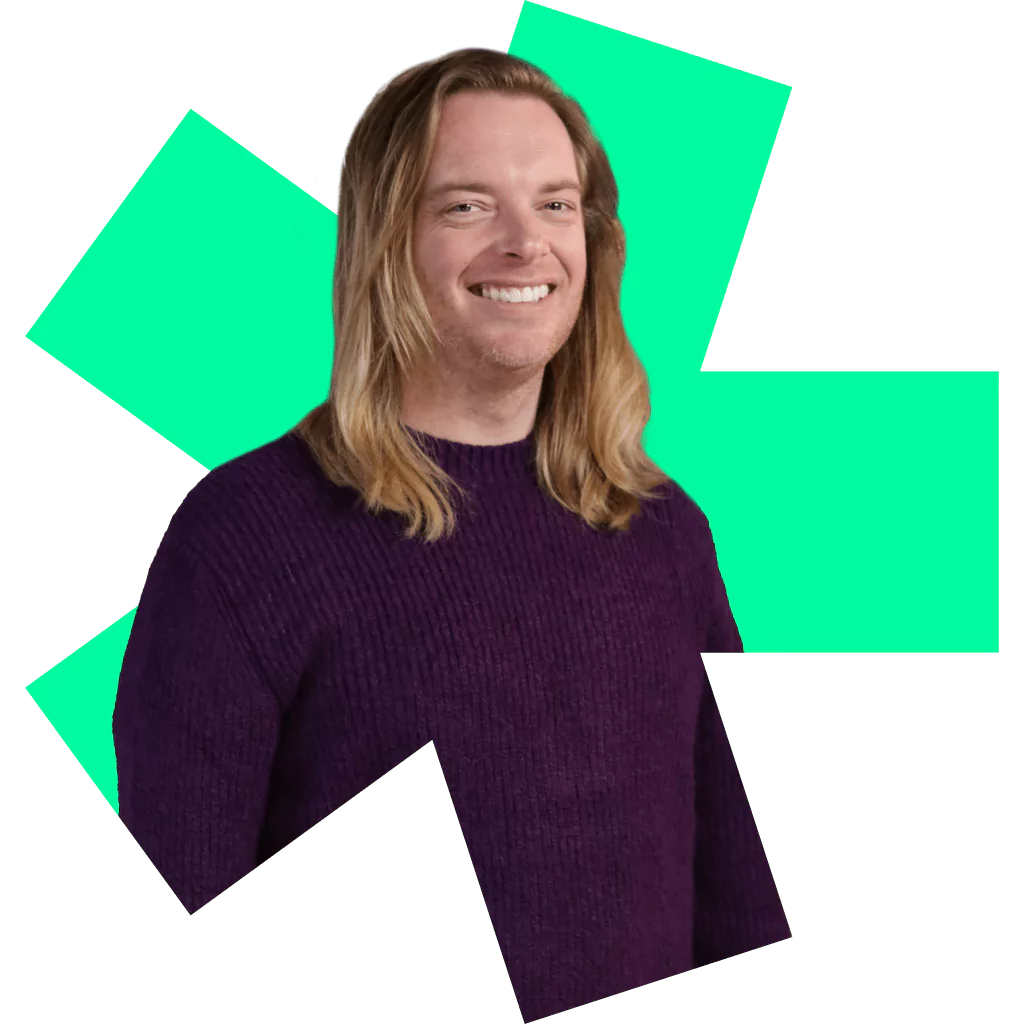 Let's get started!
Great digital products aren't just built, they're co-created. Together, let's breathe life into your idea, crafting solutions that stand out.