The challenge
StandOut CV x Hiyield
The StandOut CV builder aims to make the CV-building process easy. Sure, you can build your CV from scratch on a more complex platform, but that takes valuable time. StandOut CV creates an interview-winning CV in minutes using pre-made templates with tailored advice at every stage.
StandOutCV already had a website and a brand, but they need help to create a web app core to their business. They were looking for a team with experience in UX/UI design and web app development. That's where we come in.
Services
Discovery & UX Design
Range
£50,000 – £199,999
Website
standout-cv.com/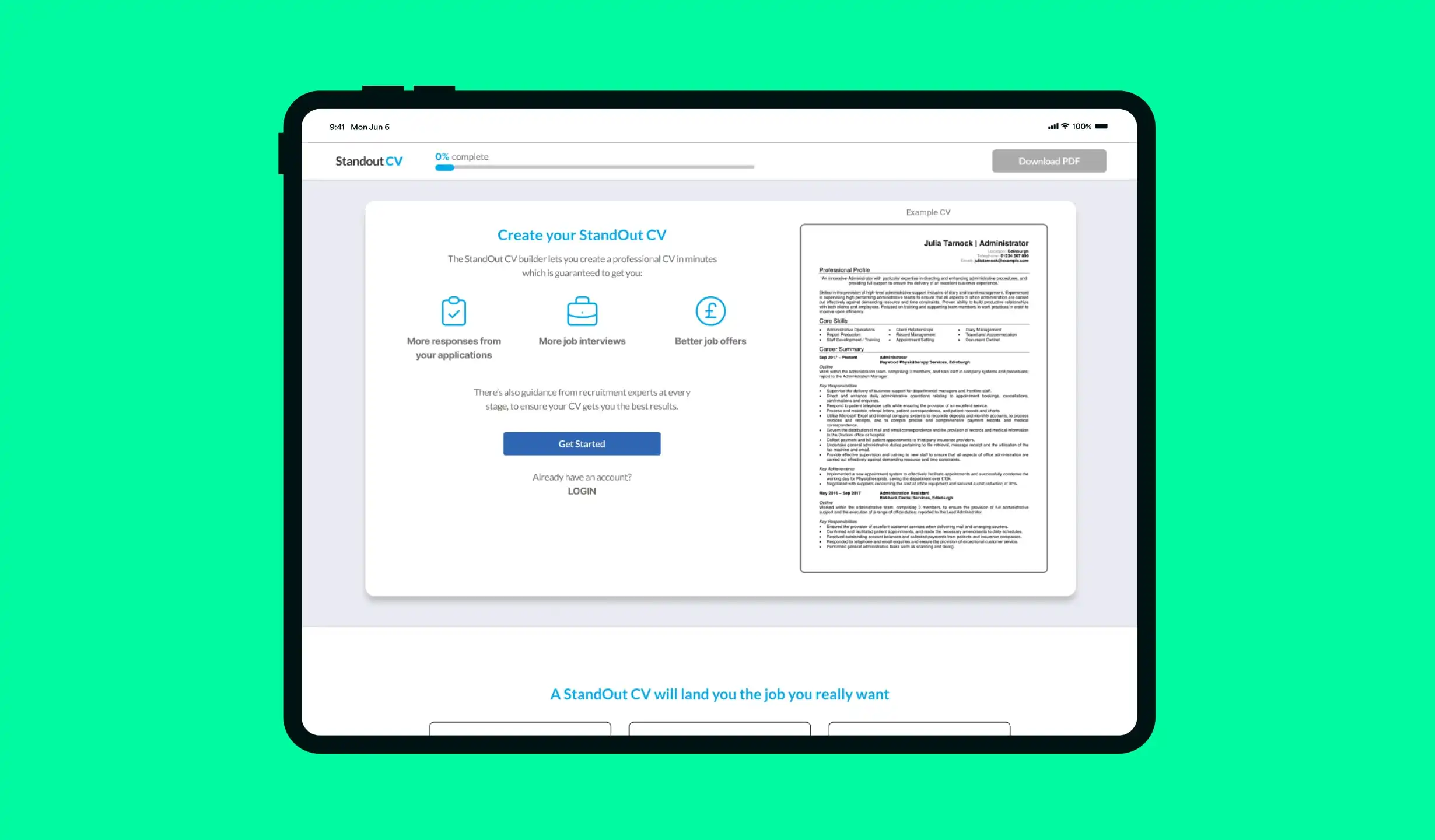 The solution
Designing for three key audiences
The target audience for this product consists of the following:
Anyone searching for CV advice
Student/Entry-level
Someone who hasn't looked for a while/Career changer
We want to create an easy-to-use tool for all three audiences. However, give the ability for the StandOut CV team needs to adapt the process to provide tailored tips and advice depending on what audience category they fall into.
For example, a student would need to learn the basics of CVs and what to put in them, and a career changer would need help to change their CV based on their goals and today's job market. Understanding these audiences at the start helps create a web app based on research, not an assumption, where we can craft an interface and communication design around who will use it.
Wireframes & UI Guidelines
We created wireframes to iterate the StandOut CV design until all stakeholders were happy with it. Plus, we put together UI guidelines, from colours and typography to calls to action, ensuring consistency throughout the web app.
A choice of templates
Part of the core offering of StandOut CV is to have a selection of templates that a user could choose from. They'd have some flexibility in the design to meet their style, but not too much to ruin the carefully put-together structure.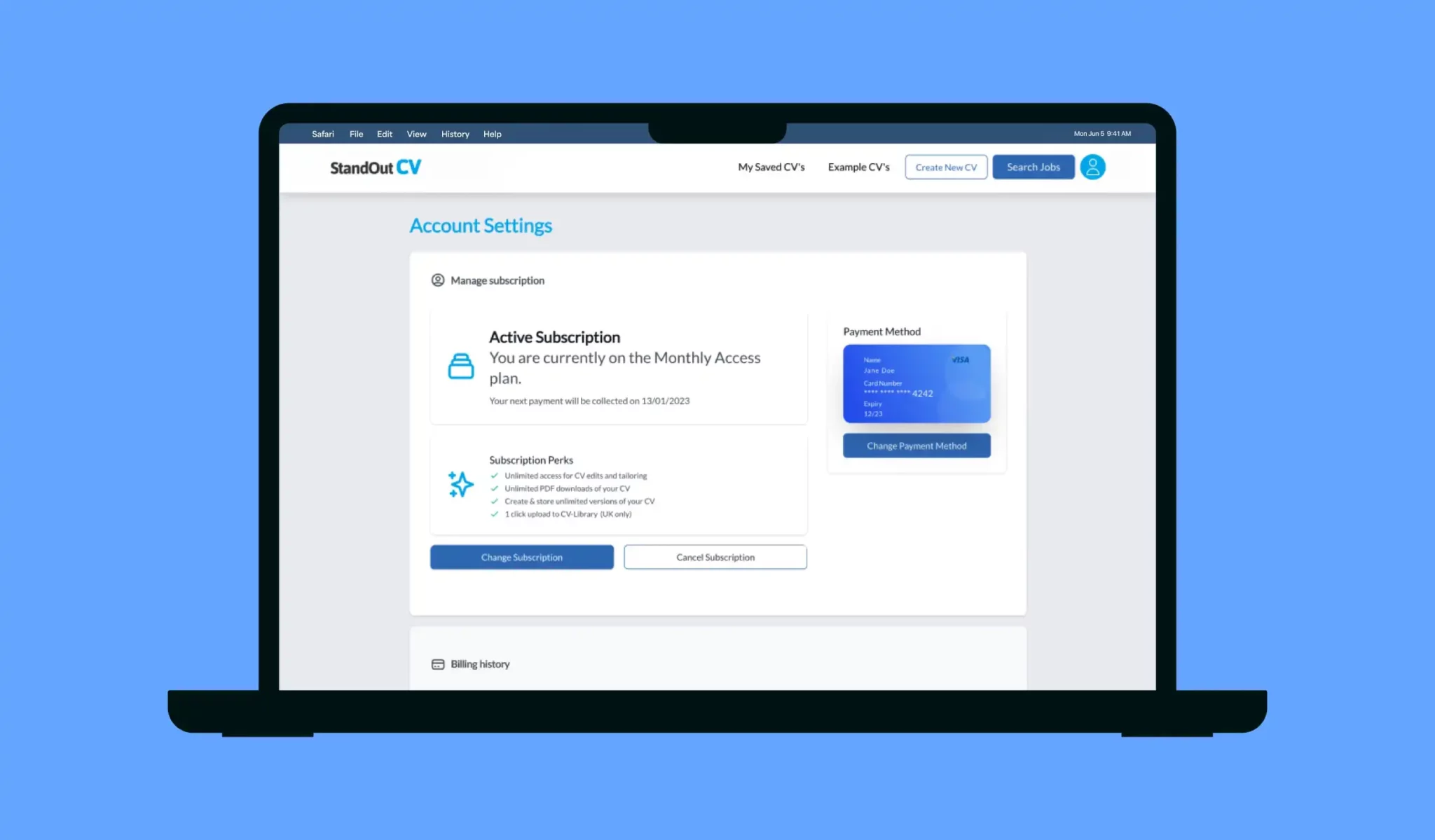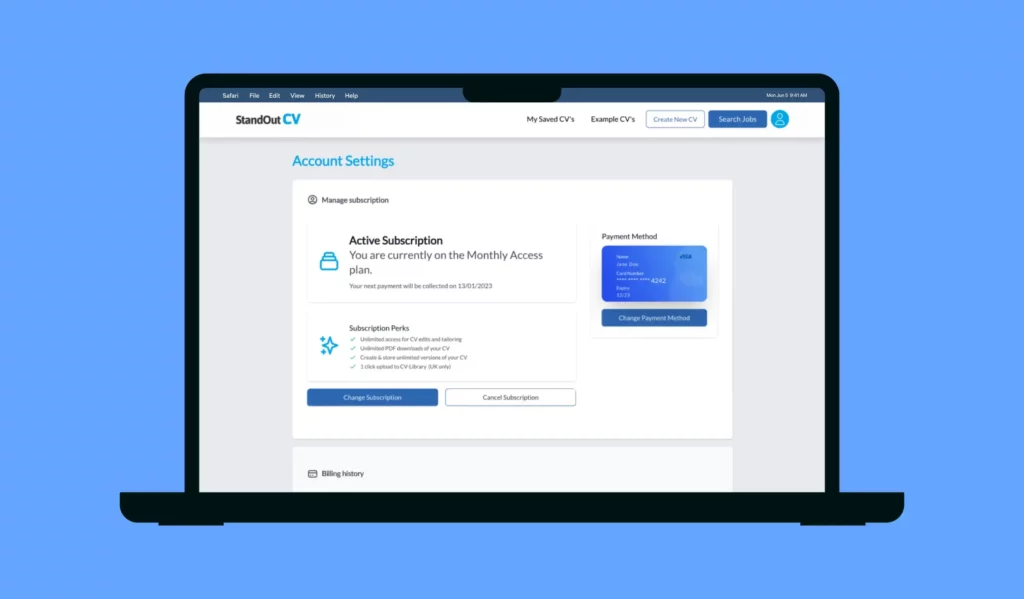 Extra special StandOut CV web app features
The step-by-step-bar
We wanted to show the user that each step is easy to accomplish. Therefore, we designed a step-by-step bar highlighting what step they are on and how much they have left to complete – effortlessly guiding them through the entire experience.
Customising options
Though they may not seem like much compared to the core messaging of a CV, the small changes that a user can make to their CV allow them to reflect their personality and individuality as well as personalise their CV for different jobs.
Tips and advice for every stage of the process
Simply, by putting a question mark next to a field, along with hover and clickable functionality, we can pop up a bubble of information giving users helpful tips on completing their CV at every stage.
User feedback pop-up
The StandOut CV team asked us to build a pop-up survey for users to give feedback about the web app. This would help the team to optimise their web app and add new features in the future.
The split-screen format
StandOut CV has a unique user interface where users can see their CV come alive as they type. This format is the first of its kind, with powerful, lightning-fast viewing capabilities.
Pricing and Social Proof
The design team followed the chosen payment gateway, Stripe, and its framework to create a straightforward in-brand design optimised for conversion. As you can see, StandOut CV has two options: 14-day access and full access for one year – great for a recruiter who needs to whip up optimised CVs for potential candidates year-round.
To promote trust between StandOut CV and the user, we designed and built a 'Reviews' and a 'Featured in' section underneath the pricing.
Only the very best: Python and Vue 2
The StandOut web app team used Python for the backend and Vue 2 for the front end, unleashing their specialist skills to take a product from design to a polished web app ready to launch.
Tech stack:
Stripe
Python Django Backend
Vue 2 Frontend
Database: Postgres
The results
StandOut CV is now live and helping thousands
StandOut CV is now live, helping thousands of people create job-winning CV's in minutes since launch–a testament to the usability of the product and the valuable tips and advice at every stage of the experience. A huge congratulations to the StandOut CV team on creating a tool that'll continue to help many more people land their dream job. We continue to work closely with the StandOut CV team to help iterate their product to make it even better than ever.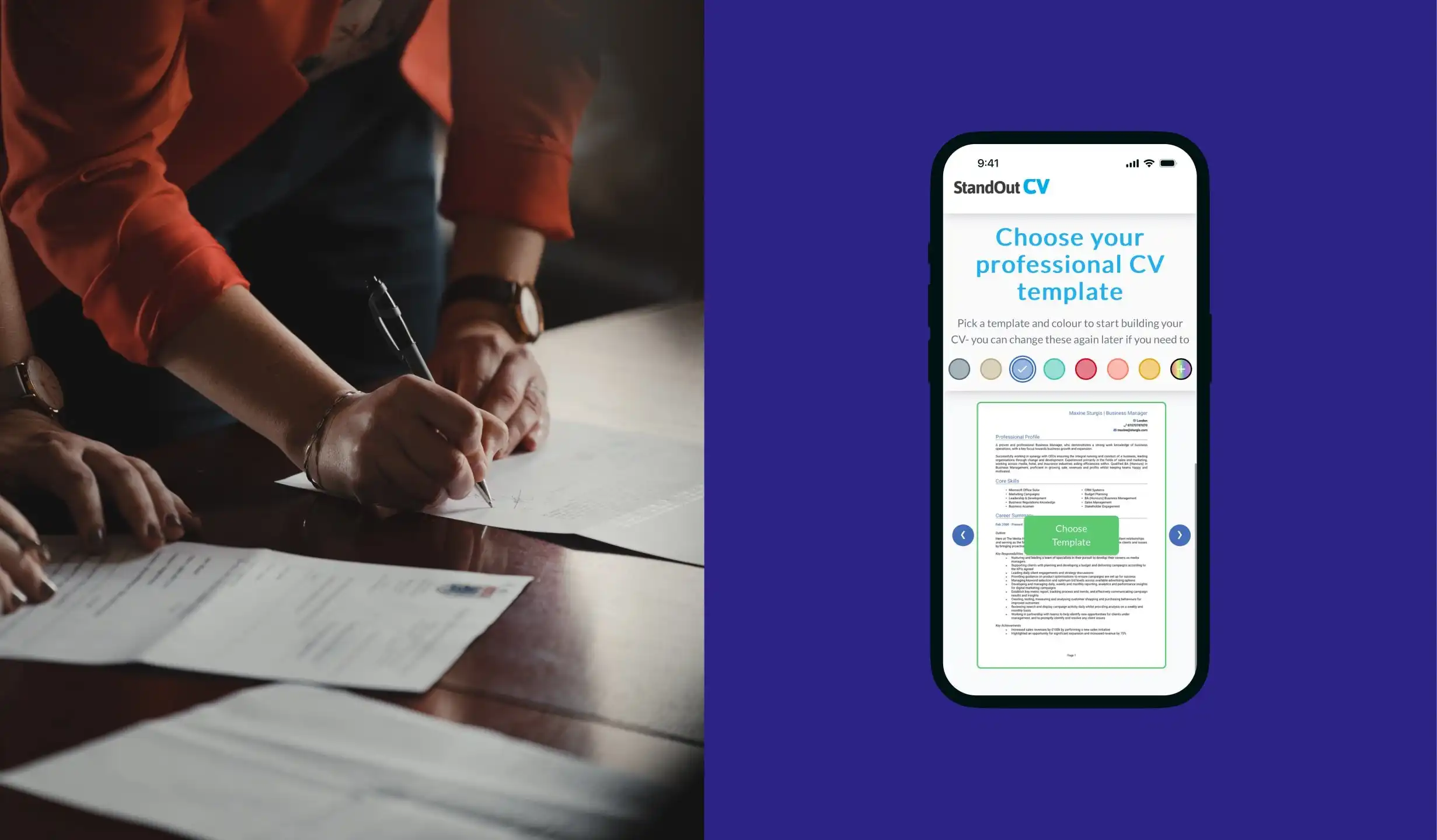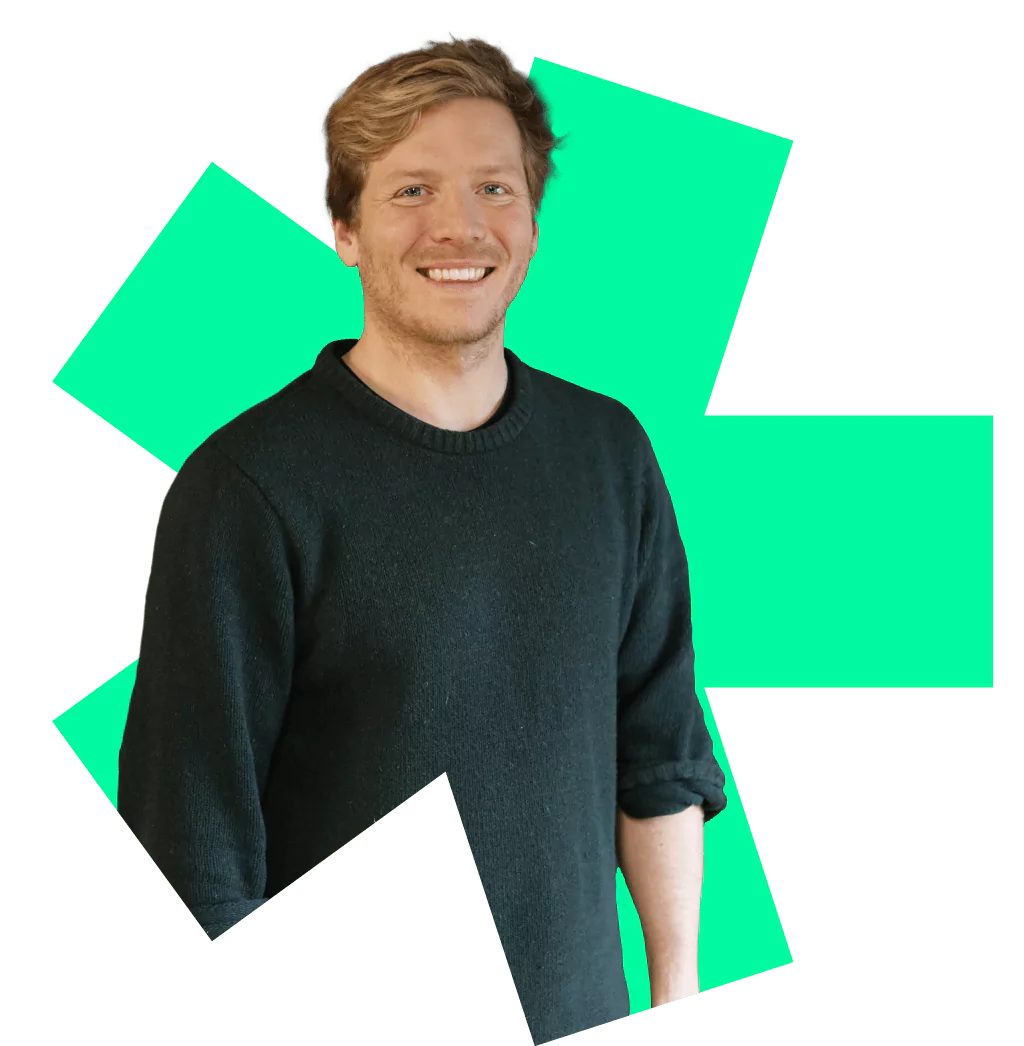 Let's get started!
Great digital products aren't just built, they're co-created. Together, let's breathe life into your idea, crafting solutions that stand out.