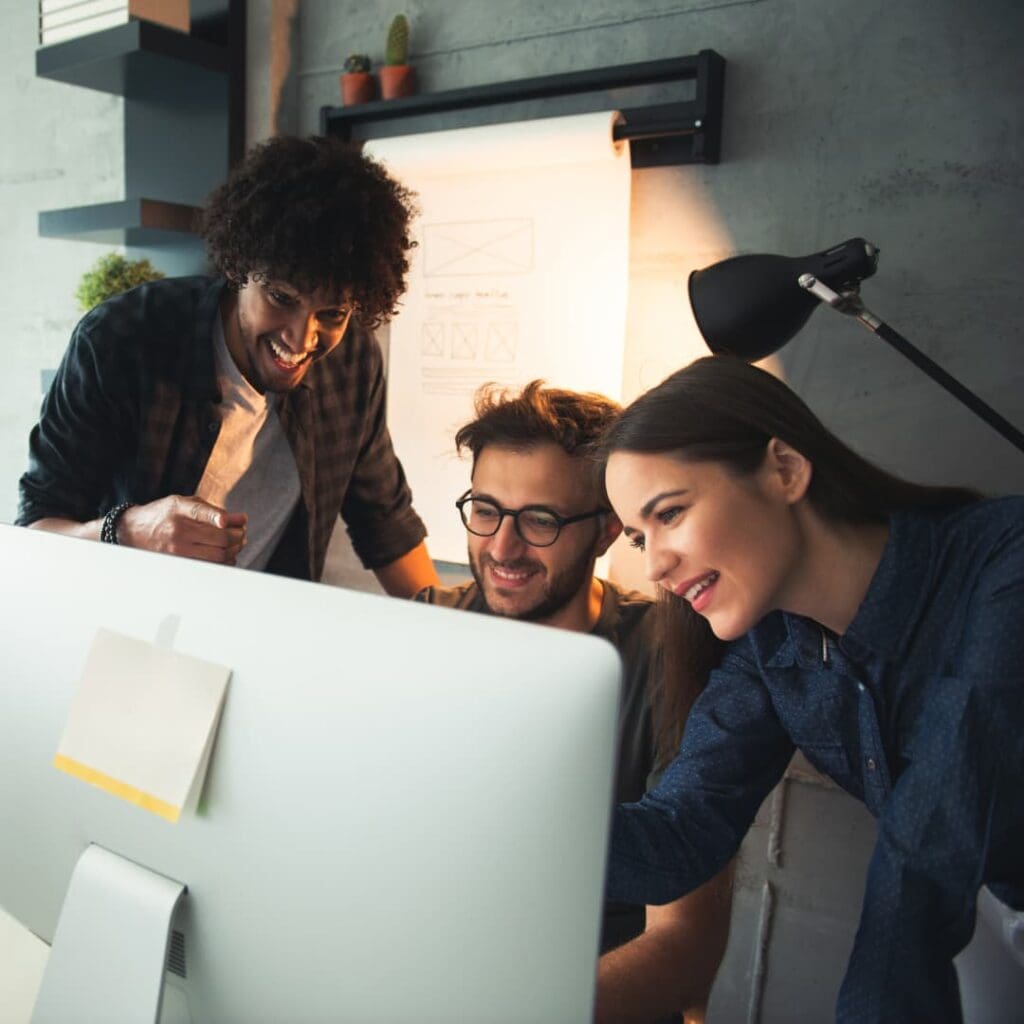 Back to Blog
How to Build an MVP & How Much Does It Cost? | Beginners Guide
Are you thinking about launching a startup, or have an app idea brewing in your mind? The key to success is validating your idea without breaking the bank, and building a minimum viable product is the way forward.
Stay in the loop with our latest updates
Are you thinking about launching a startup, or do you have an app idea brewing in your mind? The key to success is to validate your idea without breaking the bank. Here's everything you need to know.
Starting with an MVP
Building a Minimum Viable Product (MVP) is the way forward. This guide will dive into building an MVP, demystifying its costs, and providing clear-cut examples of minimum viable products. So, let's start your journey towards creating your very first MVP!
Understanding MVP: The Foundation of Startup Success
What is an MVP in Business?
An MVP, or Minimum Viable Product, has just enough features to satisfy early customers and provide feedback for future product development. It's the leanest version of your product that still delivers your core value proposition, offering a fast and cost-effective way to test its viability in the market.
Preparing for an MVP: What You Need to Know
Before diving into how to build an MVP, it's crucial to understand the groundwork required.
Conduct Thorough Market Research
Knowledge is power. You must understand your market and the existing competition to ensure your product resonates with potential customers. This means scrutinising industry trends, evaluating competitor offerings, and identifying gaps your product can fill.
Define Your Value Proposition
Your value proposition is the unique value that sets your product apart from competitors. This could be a novel feature, a more user-friendly interface, or a more affordable price point. Articulate this clearly, as it will draw users to your MVP.
Identify Your Target Market
Understanding who will benefit from your product is essential. Define your target market in terms of demographics, preferences, and behaviours. This information will guide your MVP development and marketing strategies.
Carry Out Primary and Secondary Research
Use primary research, like surveys or interviews, to gather direct insights from your target audience. Supplement this with secondary research from industry reports, academic articles, or market statistics. This mixed-method approach ensures a well-rounded understanding of your market.
How to Build an MVP: From Idea to Implementation
Creating an MVP is a hot topic, and rightly so. It can be achieved in multiple ways, from developing a basic version of your product to making a static website landing page to gather interest.
A Landing Page Approach
At Hiyield, we advocate for the landing page approach. It allows you to present your concept to potential users and collect sign-ups to gauge interest in your idea. Moreover, it offers an immediate feedback loop that can inform your MVP development.
Turning Research into Actions
After gathering and analysing market data, distil the information into actionable insights. These could include defining your core product features or tailoring your marketing message.
Mapping Out a Rough Roadmap
Next, sketch a roadmap for your MVP development. This doesn't have to be detailed but should outline the key milestones, deliverables, and timelines.
The Cost of Building an MVP: A Flexible Estimate
How much does it cost to build an MVP? It's a complex question, and the answer is — it depends. There are countless variables at play, from the complexity of your product to the resources at your disposal.
Phased Approach to MVP Costs
At Hiyield, we recommend a phased approach. Start with market research and a landing page to test your idea. Analyse the results and, if the demand exists, build your MVP.
Cost Range
As for the specific figures, an MVP can range anywhere between £20,000 to £100,000 with us. This estimate is based on our belief in the importance of quality, even for an MVP. It should possess a unique identity and superior user experience (UX), which form the heart of our approach at Hiyield.
5 Noteworthy Examples of Minimum Viable Products (MVPs)
Successful businesses often emerge from humble beginnings – a well-constructed MVP. This section will highlight five prominent examples of MVPs that evolved into revolutionary products, inspiring entrepreneurs worldwide.
1. Dropbox: A Video MVP
It was a simple video demonstration before Dropbox became a household name in cloud storage. The founder, Drew Houston, created a video showcasing how Dropbox would work, solving the common problem of file syncing. The video was shared on Digg, a popular platform then, and went viral among its tech-savvy audience. The waitlist for the product went from 5,000 people to a staggering 75,000 overnight, confirming the demand and prompting further development.
2. Airbnb: A Simple Website
Airbnb, the global giant of vacation rentals, was born out of a basic website with photos of the founders' loft, which they were offering for rent during a popular local conference. The website gained traction, validating their idea of peer-to-peer lodging rentals and paving the way for what Airbnb is today.
3. Zappos: An Online Shoe Retailer
Zappos started as an MVP to test whether customers would buy shoes online. The founder, Nick Swinmurn, simply posted photos of shoes from local stores on a basic website. When a customer placed an order, he would buy the shoes from the store and ship them. This MVP strategy confirmed the market demand, leading to the establishment of Zappos as a full-fledged online shoe retailer.
4. Uber: An App for Taxis in San Francisco
Uber began as an MVP called UberCab, a simple app to request premium taxi rides in San Francisco. The success of this limited pilot, driven by a distinct value proposition and apparent demand, set the stage for Uber's expansion and eventual transformation into a global ride-hailing service.
5. Spotify: Music Streaming for All
Before becoming a global music streaming giant, Spotify launched as an MVP in select European markets. The initial offering was limited but functional, providing free streaming music with occasional ad breaks. The service quickly gained popularity, providing a green signal for expansion and paving the way for its current, wide-ranging offerings.
These examples underscore the power of an MVP. By starting small and focusing on core functionalities, you can validate your business idea, gather valuable user feedback, and set a solid foundation for future growth. Remember, the MVP begins your journey, not the final destination.
Ready to take your idea to market?
If this guide has piqued your interest, we invite you to talk to our team, that's navigated the journey of MVP development hundreds of times. We offer a free 45-minute discovery session. Remember, every great product starts as an MVP – your idea could be the next big thing!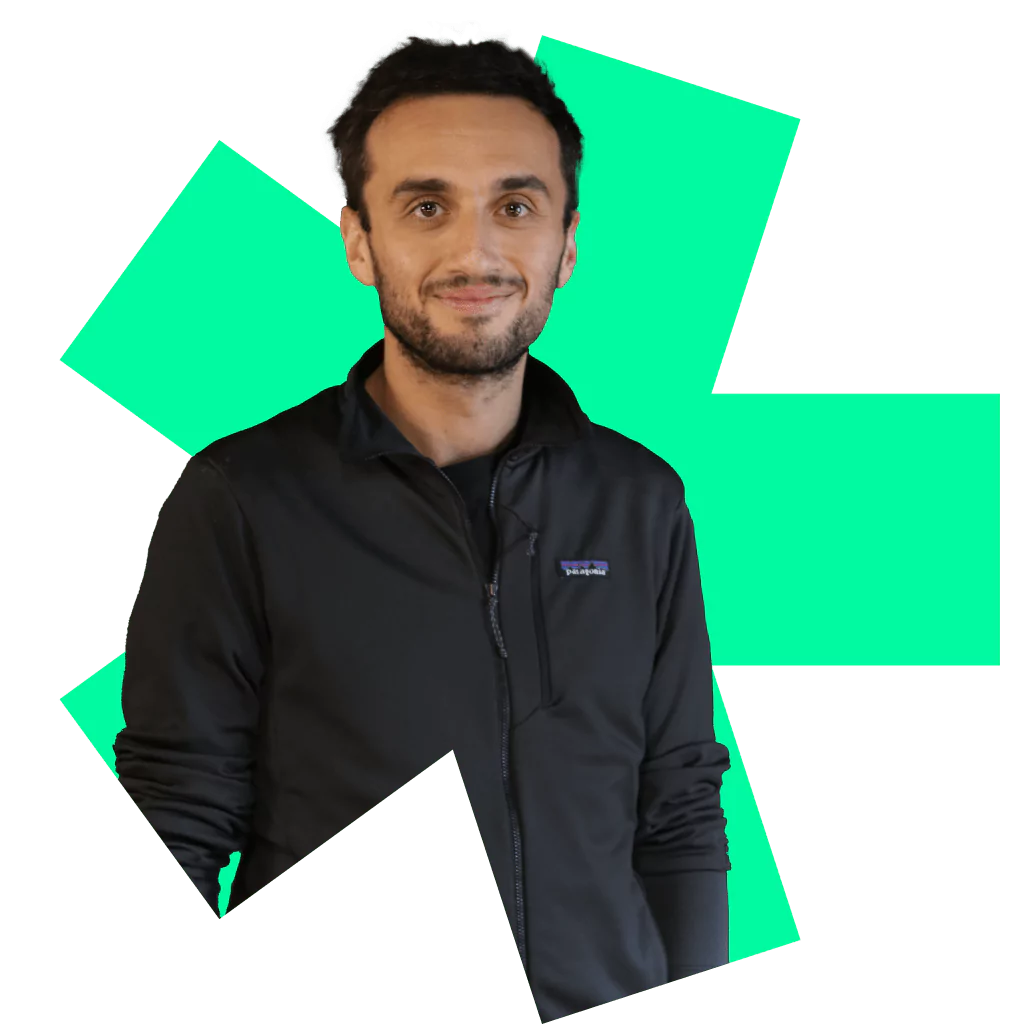 Let's get started!
Great digital products aren't just built, they're co-created. Together, let's breathe life into your idea, crafting solutions that stand out.
Contact