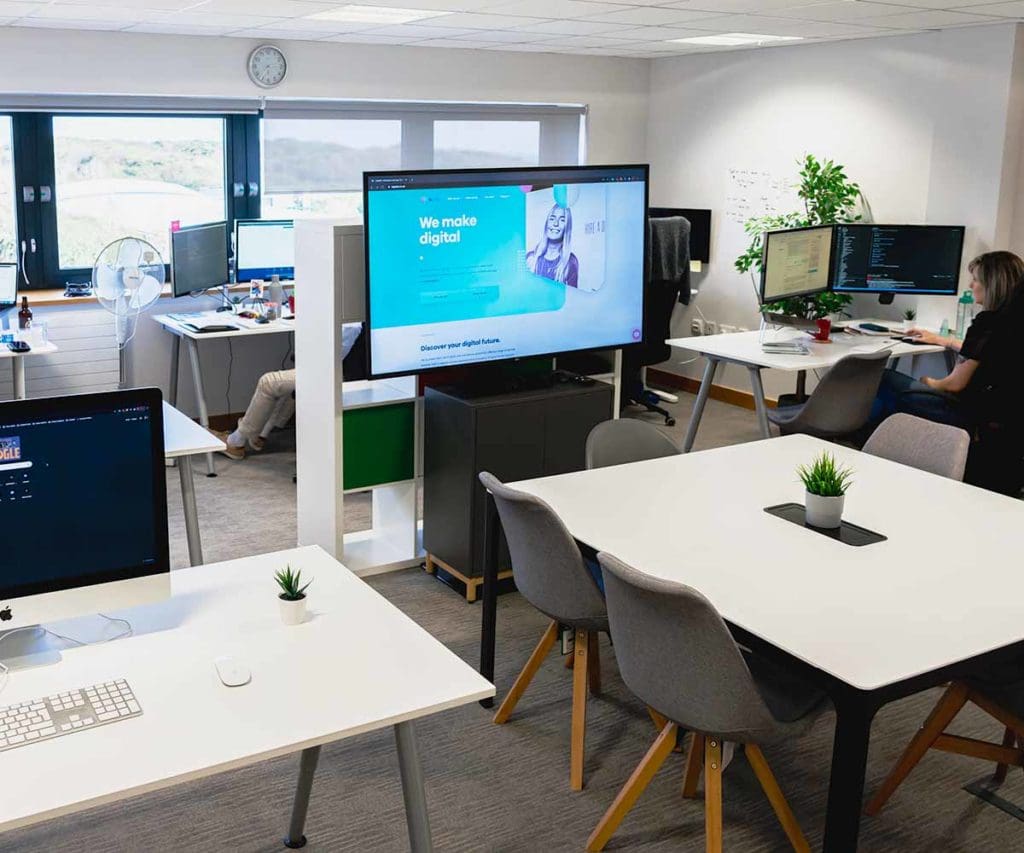 Back to Blog
WordPress as an enterprise CMS will help you win!
WordPress is more than up to the task to be an enterprise CMS. In fact, we believe it is the best CMS for an enterprise. Here's why!
Stay in the loop with our latest updates
Are you searching to find the best CMS platforms to use? Well, WordPress as an enterprise is more than up to the task!
WordPress as an enterprise is the best CMS to give you and your team full control
Over the years we have seen many enterprises come to us who are fed up with their websites. The digital world is in a constant cycle of innovation and enterprise websites are no longer stand-alone sites – they are so much more!
Your company website is a powerful tool that can unlock unlimited opportunities. In fact, your marketing team will already be using your website as a central tool to their digital marketing strategy; from content marketing to drive organic traffic, or A/B split testing to boost conversion rates. You probably already know that, but would you like to do more?
When we look at any enterprise website project, we always start with a discovery phase. If you are not aware of this we'd definitely recommend you to start here before starting any new enterprise website project. Anyway, the discovery phase identifies issues and problems you and your customers are currently facing.
Here are the most common pain points in enterprise websites today:
Content management system (CMS) is inflexible and time-consuming
Not Search Engine Optimization (SEO) friendly
Poor on-page User Experience
Lack of Customer Relationship Management (CRM) integration
With these in mind, and content management and SEO topping on the list, WordPress is undoubtedly the best CMS platform to use. WordPress as an enterprise CMS gives a seamless customisable User Interface (UI), allowing anyone at your enterprise to update or tweak the content. In short, this will give you and your team control to help shape your digital future and win over more customers!
Let's get into why WordPress as an enterprise is so good
We understand that with any CMS there are concerns and questions that need answering. Here are the hot topics we cover with our clients:
The tech and a WordPress enterprise site

Open Source – increased flexibility and functionality
Internationalisation – multilingual CMS capability
Responsive enterprise web development
CMS customization
User management
WordPress is not just for blogs
If you've been researching the best CMS platforms to use, you might have come across some blogs saying that WordPress is not the best CMS for an enterprise.
This couldn't be further from the truth.
We understand both sides of the argument, but to address the pain points above, WordPress as an enterprise will win every time. This is because content management is key!
WordPress powers 41.5% of all websites. Yes, many of them are probably blogs and small scale websites. And they are superb at what they do. However, they aren't designed, built or managed by specialist WordPress developers, meaning that they face security issues. This could happen with any website, using whatever CMS. If proper procedures are not in place, problems occur, it's that simple.
We are a product studio that specialises in WordPress as part of our tech stack and think that it is the best option for most of our enterprise clients enterprises based on their pain points.
Is WordPress as an enterprise safe?
We touched on this above, but any website using a CMS can be unsafe if it isn't developed and managed correctly. It's all about the procedures put in place to make it secure. By using WordPress as an enterprise CMS there are countless ways to increase the security of your site and our friends over at WP Engine have a great PDF to showcase them: 15 ways to harden the security of your WordPress website. But here are our top 5 security tips in a WordPress for enterprise site:
Use Bespoke Configuration on the admin login page i.e. change /wp-admin to /mymagicalsite – this makes it harder for automated hackers to find your admin area
Use a trusted hosting provider such as WP Engine
Use Secure Sockets Layer (SSL)
Avoid installing untrusted WordPress plugins (Limit users being able to install them)
Install a trusted WordPress security plugin
The tech and a WordPress as an enterprise site
Open Source – increased flexibility and functionality
WordPress is an open-source CMS. This means as an enterprise WordPress development agency, our developers are freely able to plug into the code enabling bespoke changes in order to address exactly how you want to use the CMS. This also makes it easy for WordPress to integrate with other software. Overall this is a huge advantage because it improves the flexibility and functionality of your enterprise website.
Internationalisation – multilingual CMS capability
Your enterprise website will need to have multilingual capabilities. With WordPress as an enterprise, it's painless. There are brilliant trusted plugins. All you need to do is translate your content. And most likely, if you are operating in different countries already, you will have someone for the job. Even if your website doesn't require multilingual capabilities right now, WordPress is ready to make you discoverable worldwide.
Development with WordPress as an enterprise is responsive for any screen size
Your enterprise website will have high traffic on a large variety of screen sizes. Not to worry. WordPress web design and development support pixel perfect responsive designs. But this is down to the team who's going to help you. Our UX & UI designers will take a mobile-first approach as this is how, 'statistically', most users access websites. Getting this right is crucial to a delightful user experience.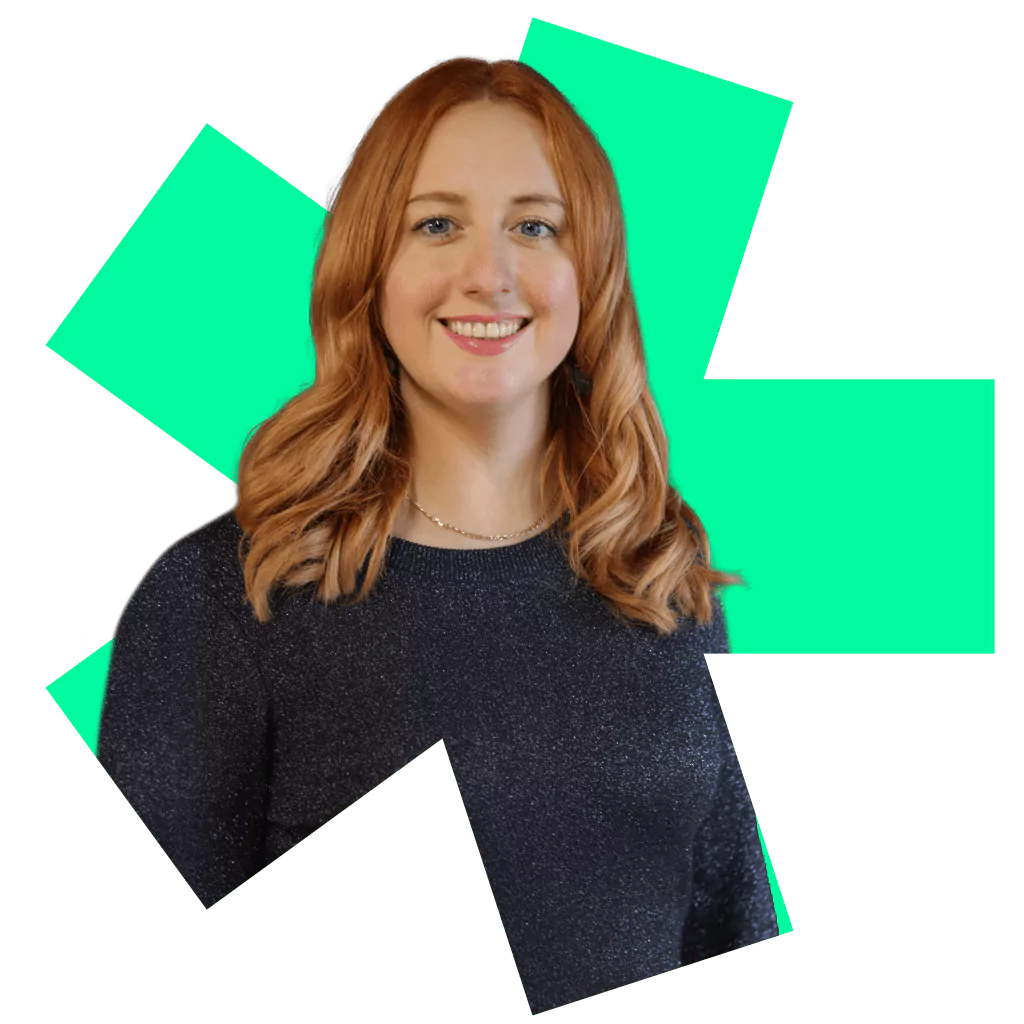 Let's get started!
Great digital products aren't just built, they're co-created. Together, let's breathe life into your idea, crafting solutions that stand out.
Contact