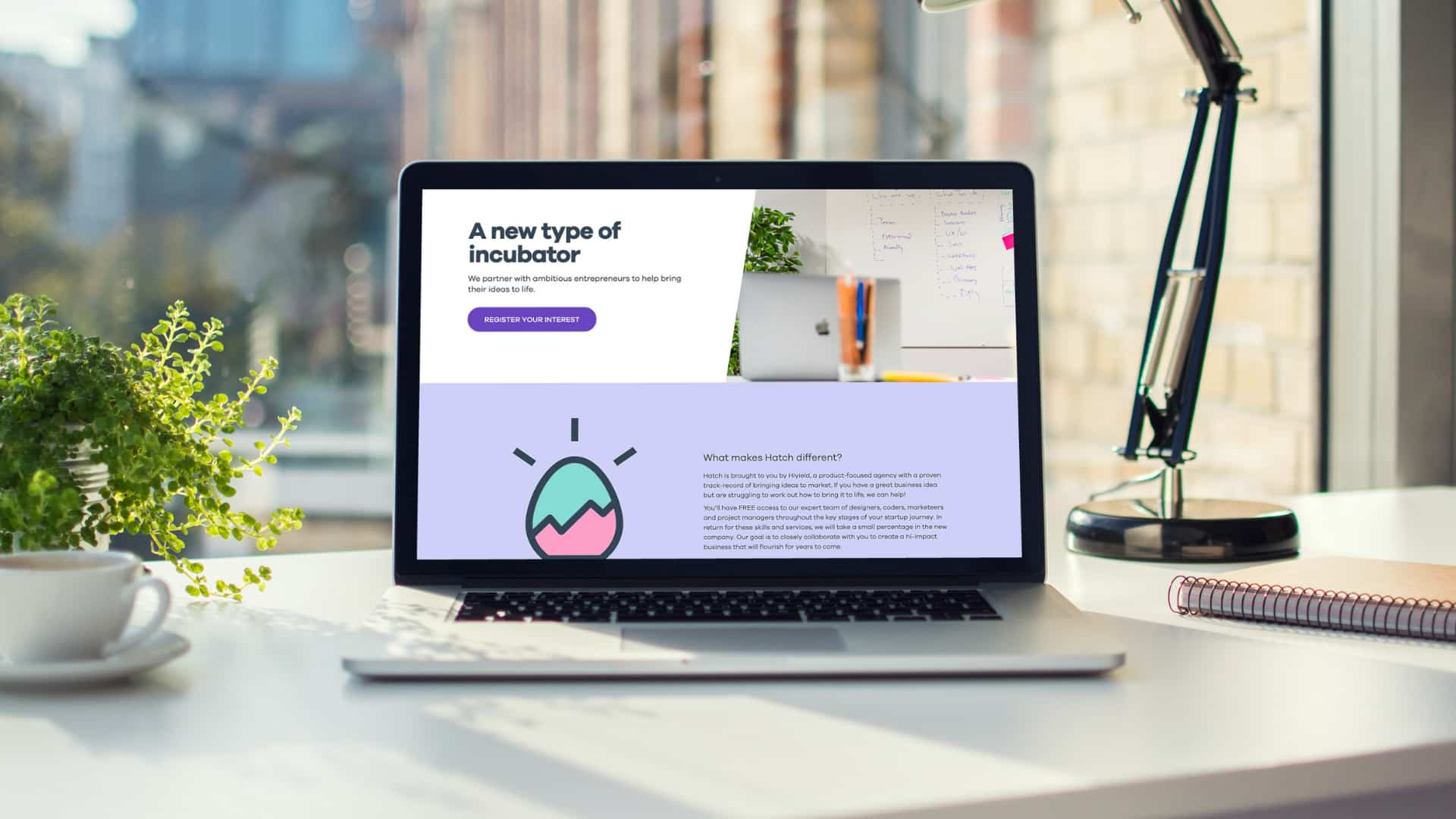 Back to Blog
Post-event sum-up: How to create a digital product that customers love
Here's a sum-up of our first-ever event. Either read the write-up or watch the full event here.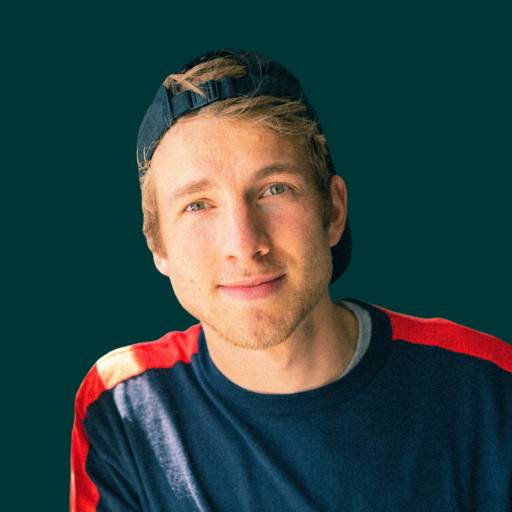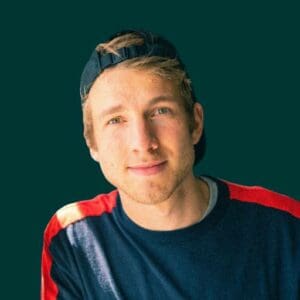 Stay in the loop with our latest updates
Our first ever event was a hit, and as promised, full of insights and info! Don't worry if you missed it. Here's the recording and a write-up of the key points. Check it out!
What an event!
We were amazed at how it went, getting a total of 61 attendees. And not to mention lots of brilliant questions!
We would just like to say a huge thank you to everyone that came and hope that you enjoyed it.
If you missed this event or didn't catch everything you heard, here's the recording, along with a write up of the main points covered by Matt and Joe.
If you would like to jump straight to a section in the video, the timestamps are below. Equally, if you want to jump straight to a section of the write-up, click a heading.
If you enjoyed this, why not share it with a friend and send us a tweet!
The importance of the user
The user must be incorporated into the design and development process of a product
Matt started to understand the importance of the user when he worked in an agency many years ago as a tech lead. At the time he helped a client to build a product that was going to be a clinical management system for patients with long term health conditions.
Matt and his team at the agency built the product to what they thought was great. However, later on, when Matt became their CTO, they started usability testing and soon realised that the product had a lot of issues with its target users. Matt at this stage truly understood the power of incorporating the user into the design and development process of a product.
The earlier you incorporate user-centred design the faster and more likely your startup will grow
Nowadays people are starting to understand that the user must be incorporated into products. It's now fundamental with any startup. If you don't incorporate user-centred design, it is the most likely reason that your startup will fail.
The earlier you incorporate user-centred design, the faster and more likely a startup will grow. It should never be something that a founder should avoid or be scared about as it will help you to make better product decisions.
It's not just a startup thing
If you are creating a product, app or website for any business, your users should be central to the design and development.
As simple as it sounds, user interviews and questionnaires can be a great way to start to do research and make better product decisions based on real user research.
The Mom Test by Rob Fitzpatrick
This book provides a great way to structure your conversations when getting user feedback.
For example, you don't want to be asking people 'Do you think my product is good?', because people are polite and don't want to offend you and you will get dishonest feedback.
Validating your idea
Design sprints
Design sprints are a great way of seeing if there is a need for an idea in the market. There are also some great market research platforms out there to use too (see the links below).
The Discovery phase is important for exploring solutions
Empathy mapping is a big part of Hiyield's discovery phase. This gives a deeper understanding of the users and their problems which aids a solution.
Don't fall in love with your solution too much
Many founders get set on one solution for a problem. However, when it comes to validating the solution to market it might not resonate and then you will have to reassess and use something different.
Prototyping is a great way to validate a solution before an MVP
Putting together a clickable prototype wireframe and putting it in front of a user will help validate a solution. Even a low fi concept that is drawn on a piece of paper can be a great way to help validate a solution to a user. Doing this saves loads of time and money.
Mentions and links:
Shaping your Minimum Viable Product (MVP)
Defining what goes into that first release
Will people want to use it?
This is the ultimate question an MVP is looking to answer.
An MVP should not be polished, but seeking further validation and proving the concept of what you are trying to do.
The best feedback you can get from an MVP is that the product needs to be better. This suggests that people like your idea, which is a huge win to have, but your current product isn't quite there yet. Therefore you can proceed in fine-tuning the product to make it better for the user.
The Decision Diamond – how to take action on a decision
Gut Feel
Data
Business
User insight
If you have all four points on this diamond, great! Go for it. But if you have just a gut feel, then that tells you that you are not ready to move to the next phases of implementation. Ideally, you must have three in total to move forward.
Don't build too much tech too early
Many teams typically go heavy on building lots of technology with complex back end systems. However, this costs lots of time and money. Sometimes all you need to have is a nice looking front end, and then actually having a real person to do the leg work. This is of course not scalable but is a great option at the beginning while you validate your idea as an MVP.
'Don't let technology steer you in a product decision' – Matt Ville
Do the research and then define what your product is and what you should ship in version one. At hiyield the technology isn't brought in until that has happened, then you can find the most suitable technology for version one, and sometimes, that is no technology at all.
Effectively you could do a concierge test, where it looks like you have an automation system in place for the user, but actually, there is someone manually doing the process. And for an early stage of a product, this can be very sensible because it helps iron out any possible problems before spending time and money building the product.
Best methods to get user feedback?
Depends on the type of feedback you want.
The best sort of feedback, in Joe's opinion, is any conversation you can have with a user over anything automated. This gains a deeper understanding rather than automation. So an interview or watching a user use a product is the best way to get rich feedback for better product decisions.
If you need something automated, it tells you that you have lots of users and that's a different problem in itself.
From Matt's technology perspective, one that he has enjoyed over the years has been usability testing where you observe people using a product. You can gain a lot of insights and common themes that you might have got wrong.
In a nutshell, you should choose a technique depending on the goal you want to achieve.
If you are trying to find out if a user knows how to use a widget, or does this button colour work, then usability testing is perfect for this. But, if you are trying to understand if the user likes the product, or if they would pay for it, then there are different techniques you can use.
Joe has a great matrix to use to help you choose the right technique for the problem you are trying to solve called the decision diamond.
Key mentions and links:
Hotjar – record your users using your website
Getting the tech right
Technologists can get into a habit of leading down a technology path. Always bring the tech back to the user.
The biggest tech mistake that Joe has seen in tech startups in terms of building, is doing too much tech too early. If a CTO comes to you with the technology in mind and says we have to build this in Java or .net, rather than starting with addressing the problem, this is a big warning sign.
Always address the problem and then choose the appropriate technology for that problem.
Don't lead with the tech!
Fall in love with the problem your users are facing. Don't fall in love with the solution.
If you fall in love with the solution it will be very difficult when it might not work. And a lot of the time, it probably won't.
Technology options – low-code, no-code and bespoke?
You can learn a lot using a no-code or a low-code platform before building a real MVP. But they only go so far.
Starting here can help validate a product, so when you come to building version one with an agency, you can be sure the money is going to good use.
Should you hire an agency or hire a developer?
If you hire a developer, you have to tell them what to do, help and support them.
If you work with an agency you get more of a rounded package.
If you are struggling to choose whether to hire a developer or a partner, always go for the agency approach. You will get there quickly and you will get a better product.
It might cost more, but in terms of the money well spent, it is a better way forward.
The hybrid approach – you can still hire an agency and go with a low-code or no-code platform
To build a product you have to have a certain level of technical ability even with no-code or low-code. And an agency can help you with this, and still use low-code or no-code.
An agency could even suggest taking a hybrid approach, where you take the route of combining low-code, no-code and even third party software with bespoke software.
Hybrid is a great way to build a product for the initial stages of product development. It helps keep costs low and increases speed to get your product to market so you can get that vital feedback to help shape your product around its users.
You don't build scalability from the start, you build a product that people love
You have to know that you are on the right track before you think about scaling a product.
It's not worth the investment.
You have to address the users needs and achieve product-market fit first. Get that, then you can think about scalability.
Scalability is a secondary element to what you are trying to do.
Matt calls this 'Premature optimisation'. In the tech world, he has seen it countless times where techies are thinking about millions of users and end up going down a rabbit hole of building a system that can support that. But you'll never get there if you don't quickly get a product to market for user feedback.
A landing page should be your first 'MVP'
Putting up a landing page can gauge interest and is a great way to validate your market assumptions (or not). Again, it's about the low amount of effort to see if people are interested.
Launch, then?
Plan where your first users are coming from
When you are planning to launch a product, in parallel to this you must know where your first users are coming from. Maybe for the first release, it will just be your family members. Then for your next one hundred, you need to do some real marketing. Either way, marketing must be a fundamental part of your product.
The best marketing with the worst product is going to outshine the best product with the worst marketing.
If you can't attract people to your product then you can't prove if it's a success or not.
Product, market, product, market – product-market fit!
Both the product and market must work together. And if your next stage is looking for investors, they are most certainly looking for a product that has product-market fit rather than a product that has tech debt.
Making sure you have a strategy to promote your product to your target users where you can then get feedback and iterate is vital. And you want to continue this process to a point where you achieve product-market fit and your users love your product.
It's not that you have a product-market fit or not. It can be a gradual process!
Introducing, Hatch!
Welcome to the hiyield incubator where we are looking to partner with ambitious entrepreneurs to help bring their ideas to life.
We will help find your idea as well as support you every step of the way.
Interested in joining the programme?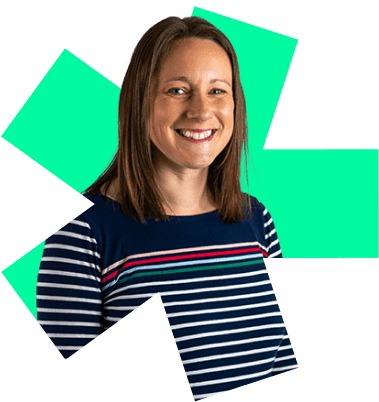 Let's get started!
Great digital products aren't just built, they're co-created. Together, let's breathe life into your idea, crafting solutions that stand out.
Contact