Back to Work
Climate Arc
Unlocking capital flows to meet global climate goals
The challenge
Climate Arc x Hiyield
We've had the privilege of working with Climate Arc, a progressive philanthropic organisation, to design and develop a unique, engaging website as a compelling digital platform to help achieve global net zero carbon emissions by 2050. This case study delves into the strategic decisions, design principles, and innovative solutions we employed to create an impactful digital presence for Climate Arc.
Services
Discovery & UX Design, Web Design, Web Development, WordPress Websites
Industry
Climate Awareness
Range
£20,000 – £49,999
Website
climatearc.org/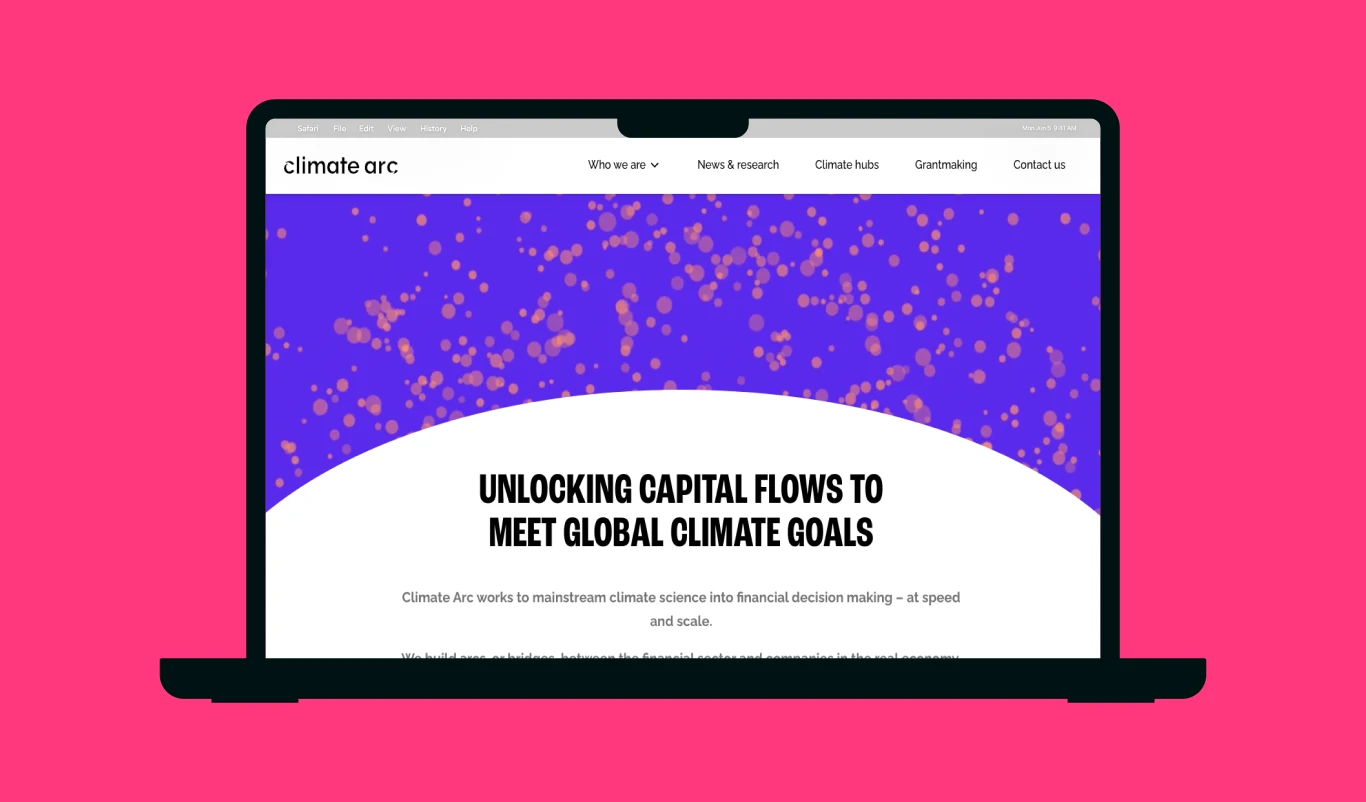 The solution
Enhanced communications and future expansion
Climate Arc works to integrate climate science into financial decision-making. Their strategic approach bridges the gap between finance and climate science, facilitating capital flow towards sustainable solutions that will actualise a net zero world.
Their new website was envisaged as a central source of resources and data that could influence minds and transform behaviours while also providing the means to get in touch with the Climate Arc team.
Loud. Impactful. Clear. Immersive.
The web design for Climate Arc needed to convey a compelling message of urgency, prompting immediate action. To capture attention and effectively communicate this, we based the design of Climate Arc's website on four primary attributes: loud, impactful, clear, and immersive.
Big Arcs
A unique feature of the Climate Arc web design was the incorporation of large curved cutouts across all sections of the website, replicating an arc. This feature aligned with the brand name and facilitated a pleasing scroll experience on each page. The arc motif subtly unifies each section of the website.
Striking video visuals
Bursting with vibrant colours, intriguing shapes, and dynamic effects, the hero video provides an instant, memorable experience that subliminally communicates a powerful message.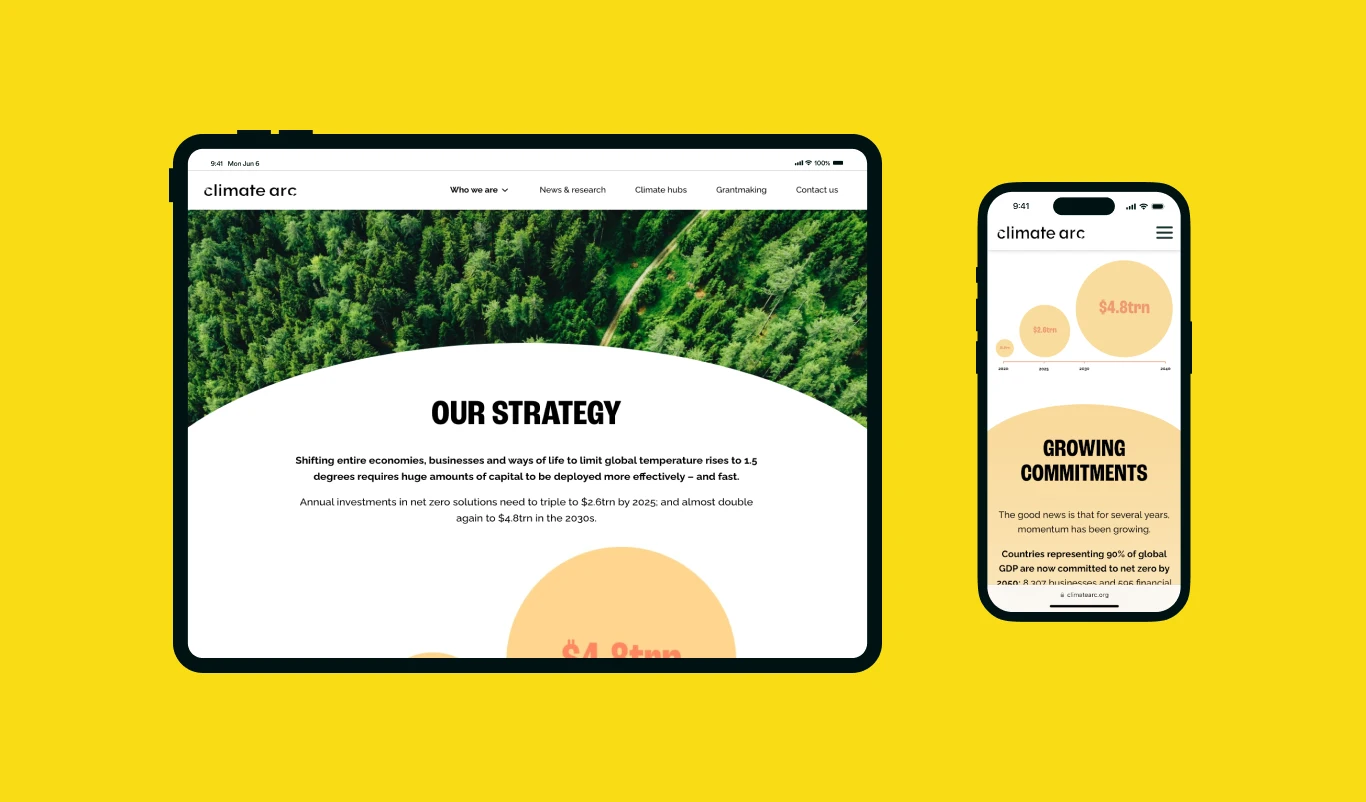 A variety of blocks to choose from
The Climate Arc website, built using the Content Management System (CMS) WordPress, was designed and developed using blocks, giving Climate Arc complete autonomy to edit, arrange, build, and test web pages. Each block has unique functionality and design capability to deliver clear messaging.
Video Embed
This simple yet effective block allows the Climate Arc team to embed a YouTube video with a clear title, evoking emotions, narrating a story, and explaining concepts effortlessly.
Iconography bullets
This block uses clear headings, subtitles, and iconography hierarchy to highlight critical points. The bold headings, subheadings, and icons reinforce the accompanying text message. The background colours are soft and muted to avoid competition with the black text, ensuring readability.
One, two, three
A step-by-step or 'how-it-works' design block simplifies complex information. This design was deemed essential for Climate Arc's WordPress block repository.
Left Image
This block is an extension of the heading, subtitle, and iconography block, supplemented with an image to add diversity to the design and amplify the message.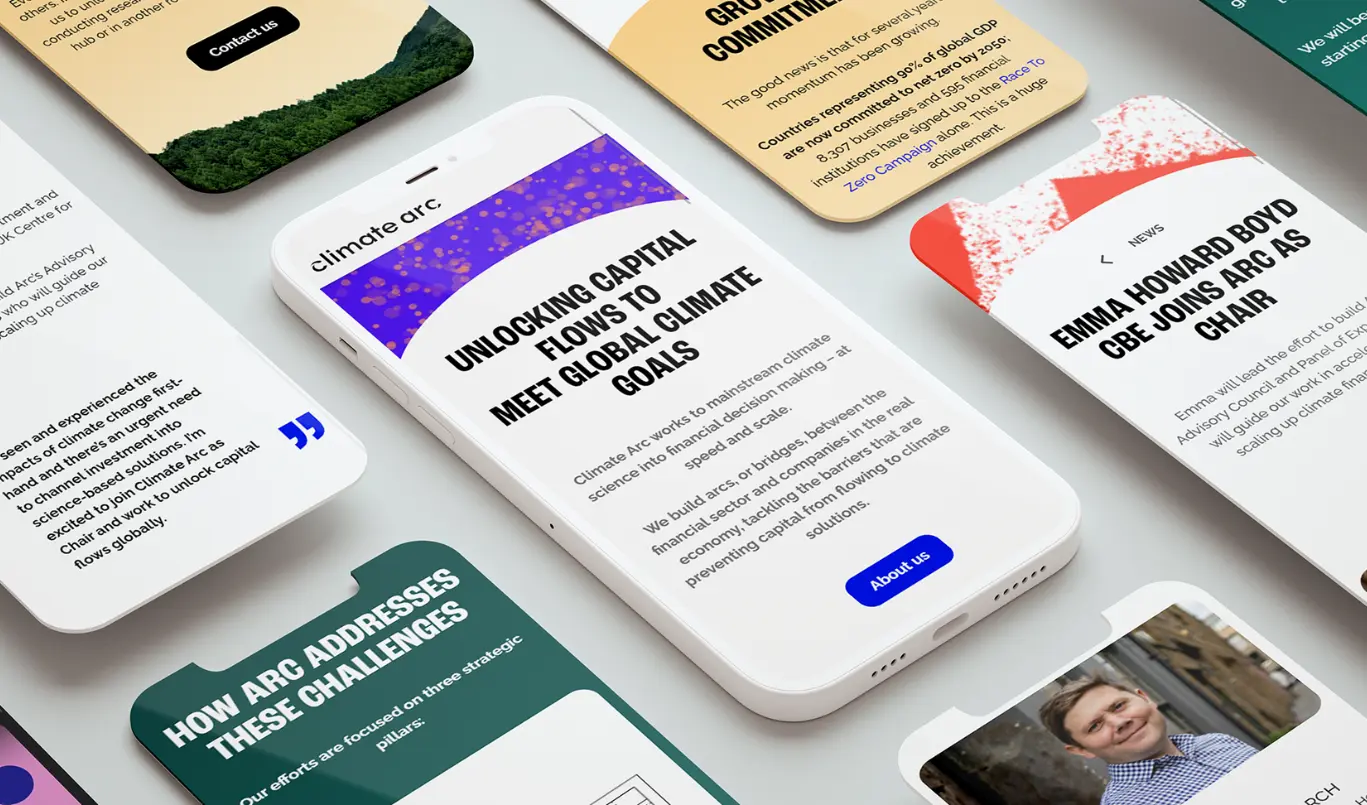 Unique cut-out imagery
To unify the Climate Arc web design, the Climate Arc team can select unique cutout images of beautiful landscapes under threat from climate change. Displaying these images on the Climate Arc website draws attention to the issue and inspires users to take action subtly.
Bespoke Web Development using WordPress
The Climate Arc site was custom-built using the flexible CMS WordPress platform, accommodating future growth and modifications as the organisation's needs and goals evolve. The Climate Arc team will have the flexibility to adjust the layout, add new content and features, and make another necessary update wherever or whenever they're connected to the internet.
Tech stack:
PHP
Javascript
HTML
Tailwind
WordPress
The results
Launch success: Climate Arc website inspires action and achieves outstanding results
The Climate Arc website is now live and has begun to yield remarkable results. Its unique, engaging, and impactful design has captured its visitors' attention, effectively driving awareness and action towards the critical goal of achieving net zero carbon emissions. The numbers speak for themselves, with significant user engagement and positive feedback increases. Hiyield remains committed to supporting Climate Arc in its ongoing mission, ensuring the website continues to serve as an influential platform for its inspiring work in addressing climate change.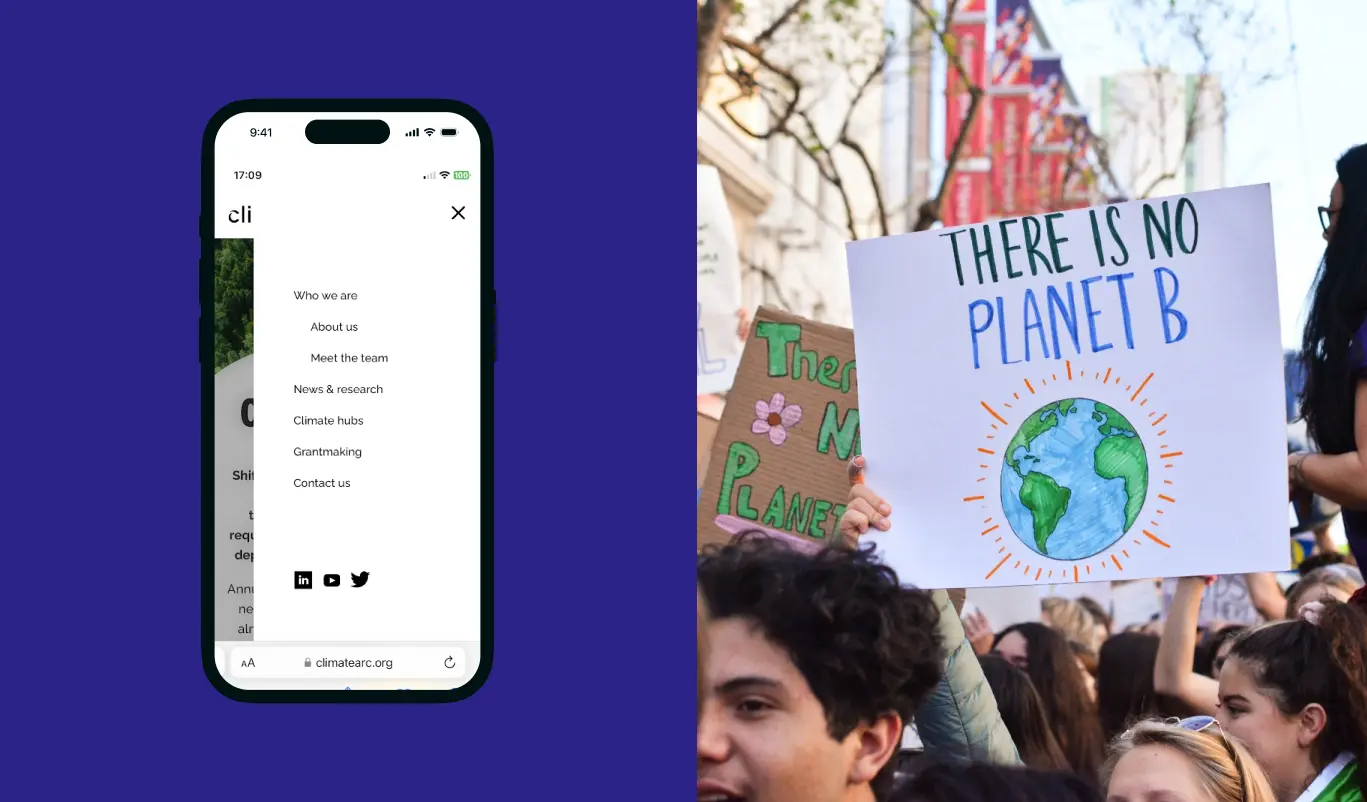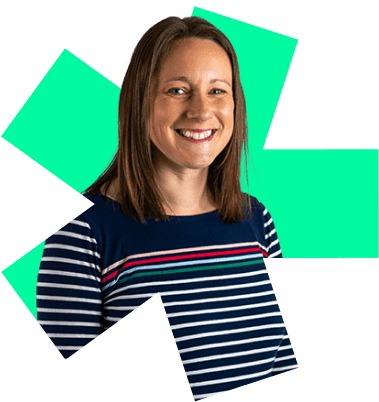 Let's get started
Great digital products aren't just built, they're co-created. Together, let's breathe life into your idea, crafting solutions that stand out.