Back to Work
Alcumus
An intuitive web experience, built on enterprise-grade WordPress.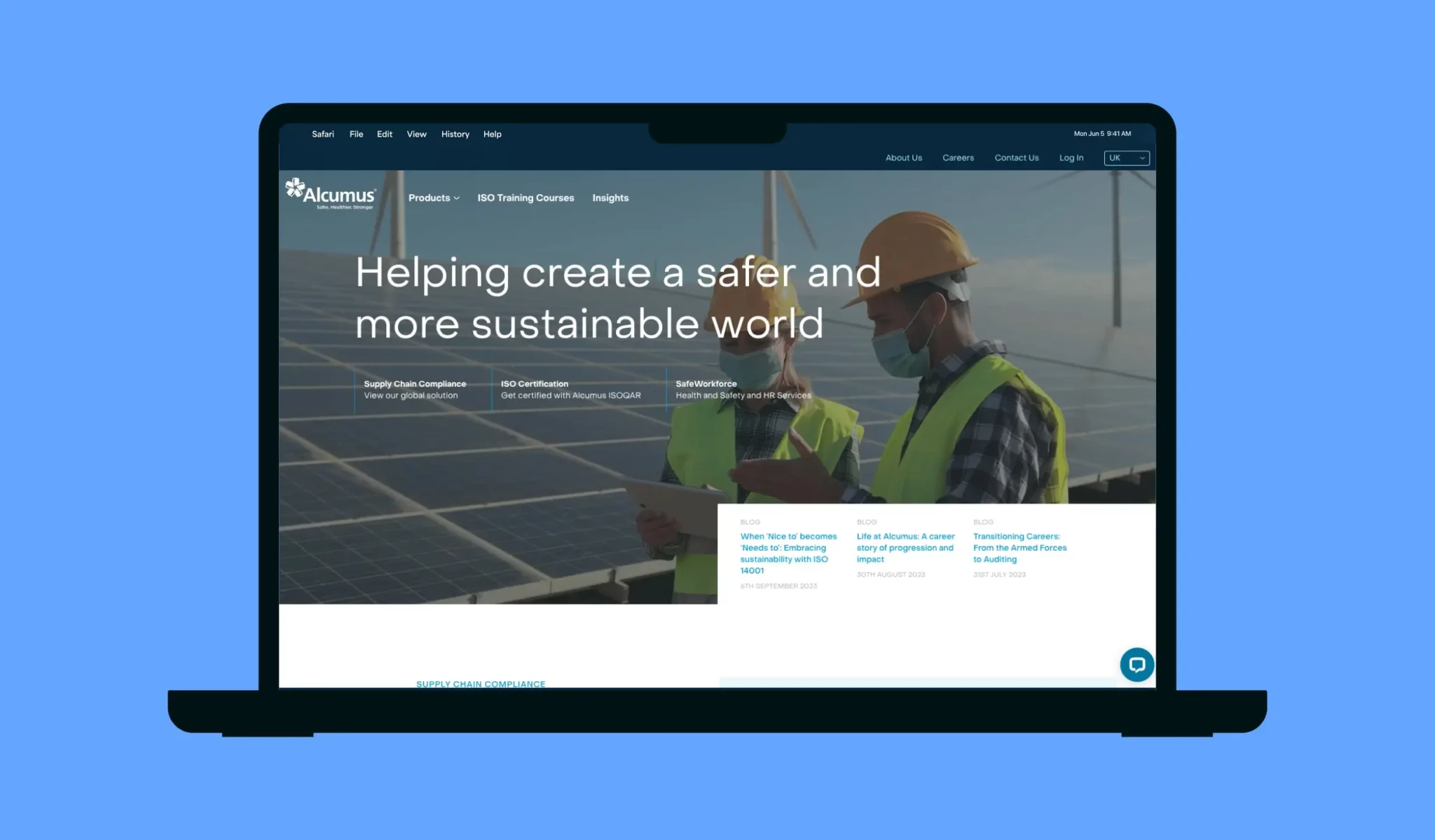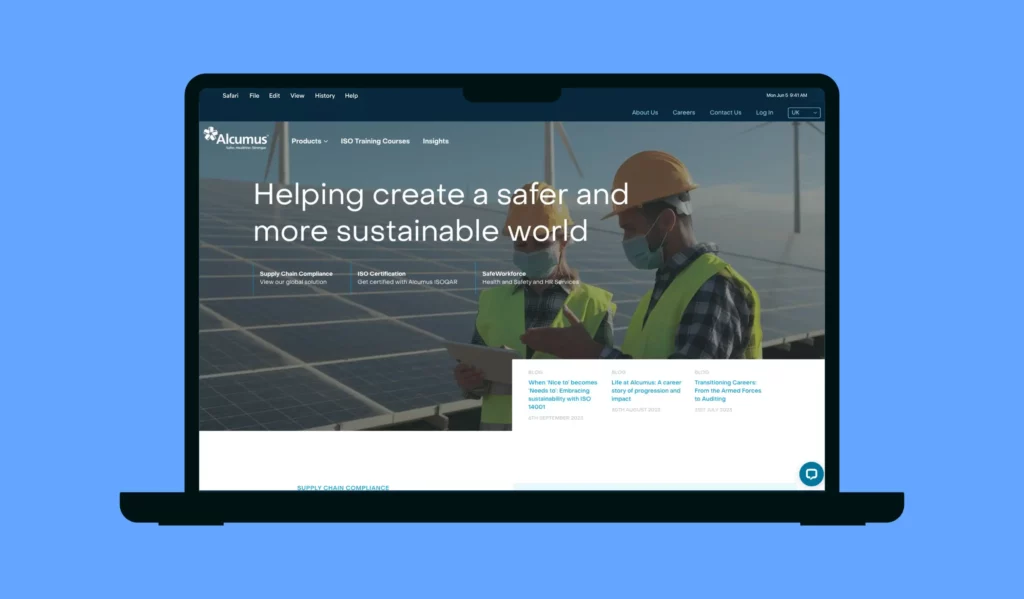 The challenge
Risk management leaders with a high growth trajectory
Alcumus is the UK's leading provider of software-led risk management solutions, helping organisations worldwide create safer and more sustainable working environments.
It's an ambitious company that's consistently growing year on year – now offering a diverse range of products and services across certification management, contractor management, and environment, health, and safety management.
But with a quickly expanding product and service range and an ever-increasing reach across new markets, Alcumus found its web infrastructure struggling to keep up. The company's growth was being restricted by the limitations of its website and content management system (CMS).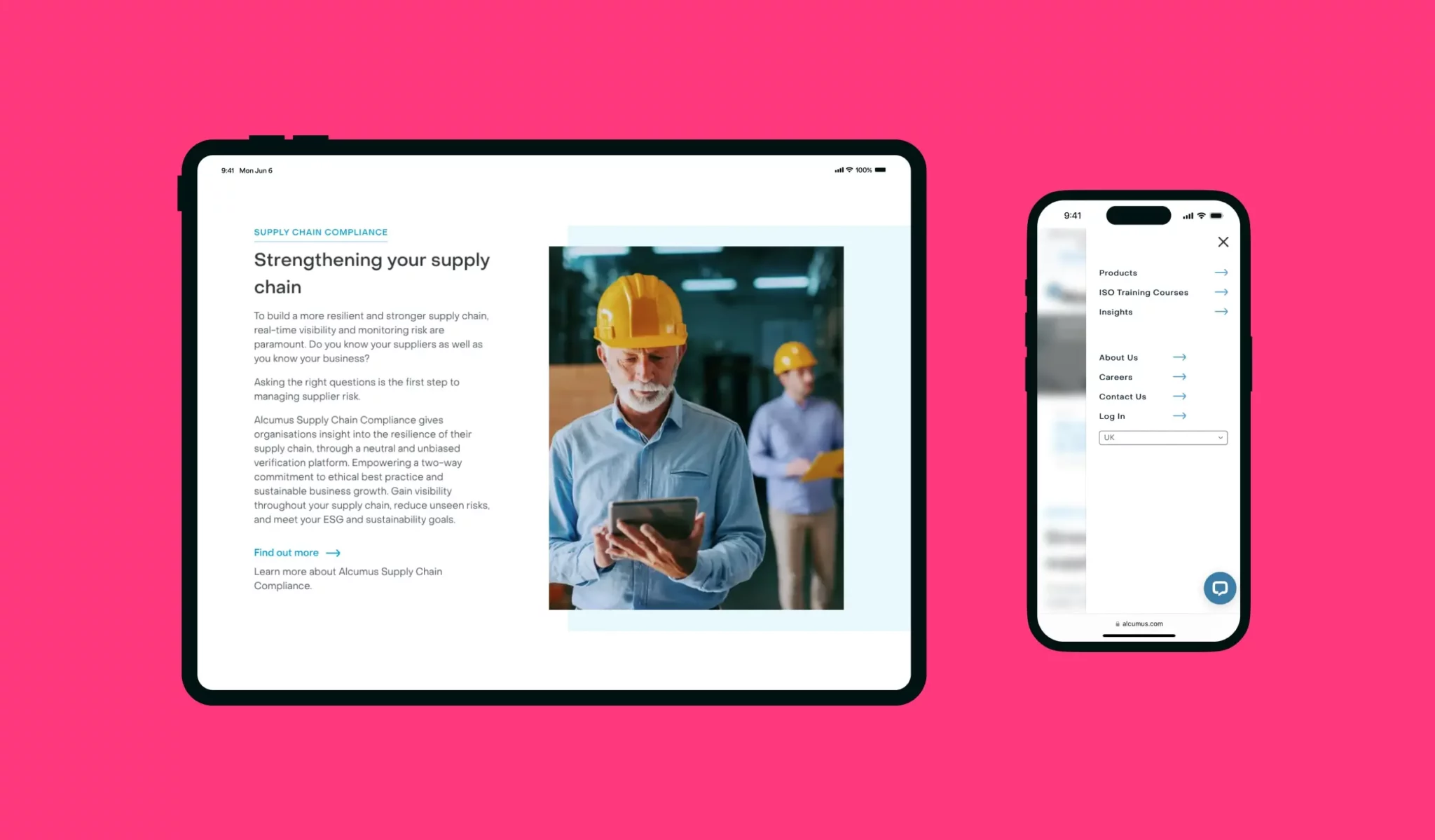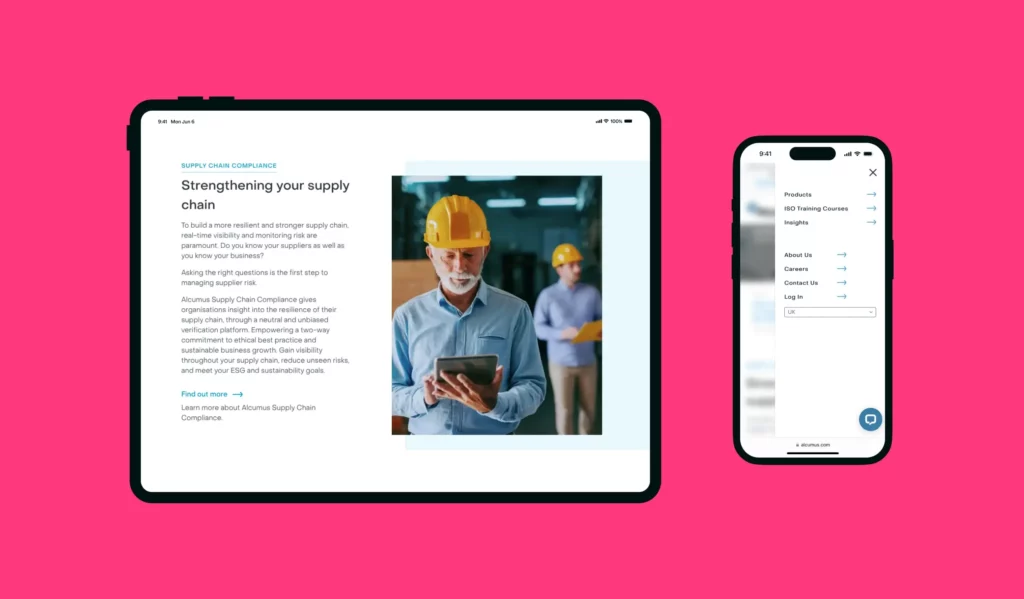 The solution
The need for control, flexibility, and scalability
Alcumus needed a website that didn't limit its potential. The company wanted to find a CMS that could offer complete control over its website experience, support future acquisitions and company changes – and allow its teams to create and deliver strategic campaigns.
"We reached a limit where we couldn't optimise our existing website any further," says Tom Bennison, Head of Digital Marketing at Alcumus. "We've acquired three companies in just the past 12 months, which required major website changes – we needed a system that could support that pace of growth."
From a back-end perspective, Alcumus' teams relied on external development resources for any website changes – often taking several weeks to add new content. "We didn't have full-page control, couldn't create our own landing pages, and struggled to edit existing content," explains Tom. "Considering the number of campaigns we launch per month, this reliance was starting to cause challenges."
Alcumus also wanted to design effortless front-end experiences for its customers. The company wanted to boost its page loading speed to match Google's ranking requirements and remap its user journey to improve visitor navigation. "We knew we needed the support of an external agency, and Hiyield was the perfect fit," says Tom.
A partner on the same wavelength
"Hiyield was the ideal match for our company ethos," explains Tom. "Before jumping into the build process, the team took the time to truly understand our system, user, and business requirements – they essentially became an extension of Alcumus."
Hiyield's Developers and its Lead User Experience Designer quickly became a part of Alcumus' team, working closely together during the project's discovery phase, interviewing stakeholders and conducting company-wide surveys to understand the organisation's key website requirements. Ultimately capturing the desired vision for the website.
"Hiyield's team also created personas for our audience and used empathy mapping to identify their needs," adds Tom. "It gave us an accurate idea of what our customers actually wanted and had a big impact on the direction of the project."
An intuitive new website built on WordPress with enterprise-grade hosting
Alcumus operated on Microsoft infrastructure, so naturally, its team leaned towards using a Microsoft platform for its CMS and website hosting. However, after an in-depth Technical Discovery, the Hiyield team concluded that WordPress would better suit Alcumus' needs and solve a lot of the challenges the company faced with its previous website.
"WordPress offers us complete flexibility and control over our website without any external development support," says Tom. "Combined with enterprise-grade hosting, the platform offers the robustness and scalability we need to continue growing – plus, it's much more cost-effective than the other options we considered."
Alcumus and Hiyield built the website and migrated all of Alcumus' existing content to its new CMS. Now, Alcumus has complete control over its website's user journeys, covering every step from initial click to conversion and helping its team create truly seamless user journeys.
Complete control with room to grow
WordPress' ease of use means all members of Alcumus' IT and Marketing teams can now build intuitive, high-quality user experiences for the company's website, all without compromising back-end performance or the website's overall appearance.
"Hiyield's team introduced us to WordPress' modular page-building capabilities and design templates midway through the project, helping us rapidly migrate existing content and launch new campaigns as we built the website," Tom explains. "They made it really easy for us to get started, and the agility helped us build out around 300 pages in just six weeks."
Alcumus can even control its North American and Canadian websites on the same WordPress system, allowing its international teams to make localisations while keeping a consistent look and feel to the site.
With greater control over its user experience, Alcumus has made its website more search-friendly with interlinked content and structured data – helping the company increase its monthly organic traffic by 37%. Also, Alcumus now ranks much higher among job searches, a key advantage as the company continues to grow and search for new talent.
The results
Ongoing support whenever it's needed
Hiyield is still close at hand for support whenever Alcumus' team needs it – accessible at any time through a convenient online ticketing system.
"We've been really impressed by the speed and support of Hiyield. The team was incredibly proactive and thorough during the quality assurance phase," says Tom. "Throughout the project, we raised around 500 tickets with Hiyield, and they were all resolved rapidly – we haven't had any issues since the site's launch."
And it's not a partnership that'll end anytime soon. As Alcumus continues to grow and make new acquisitions, Tom and his team plan to continue working with Hiyield to build out new products.
"Alcumus is such a fast-growing company, and we're excited to be supporting the team as their digital partner," says Matt Ville, Co-Founder and CTO at Hiyield. "The company's complete website redesign was an ambitious project, but our strong collaborative relationship with Alcumus' team helped us both create an impressive final product – we can't wait to see what's next."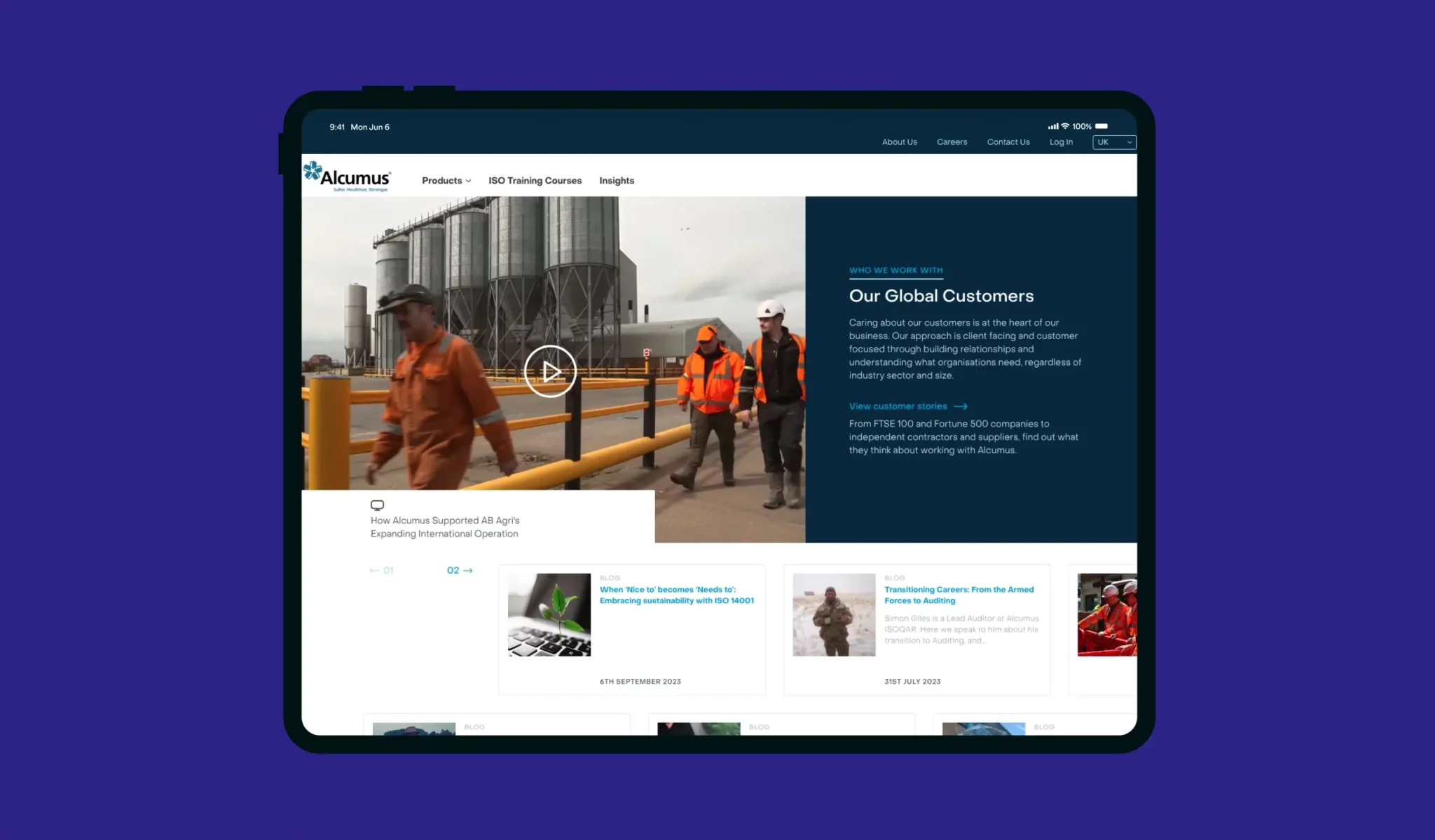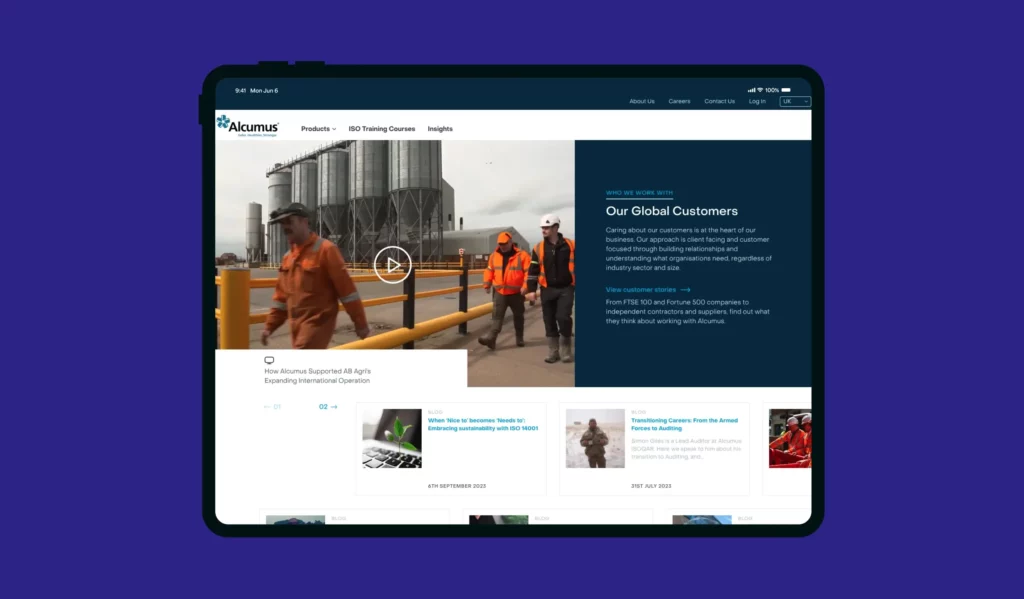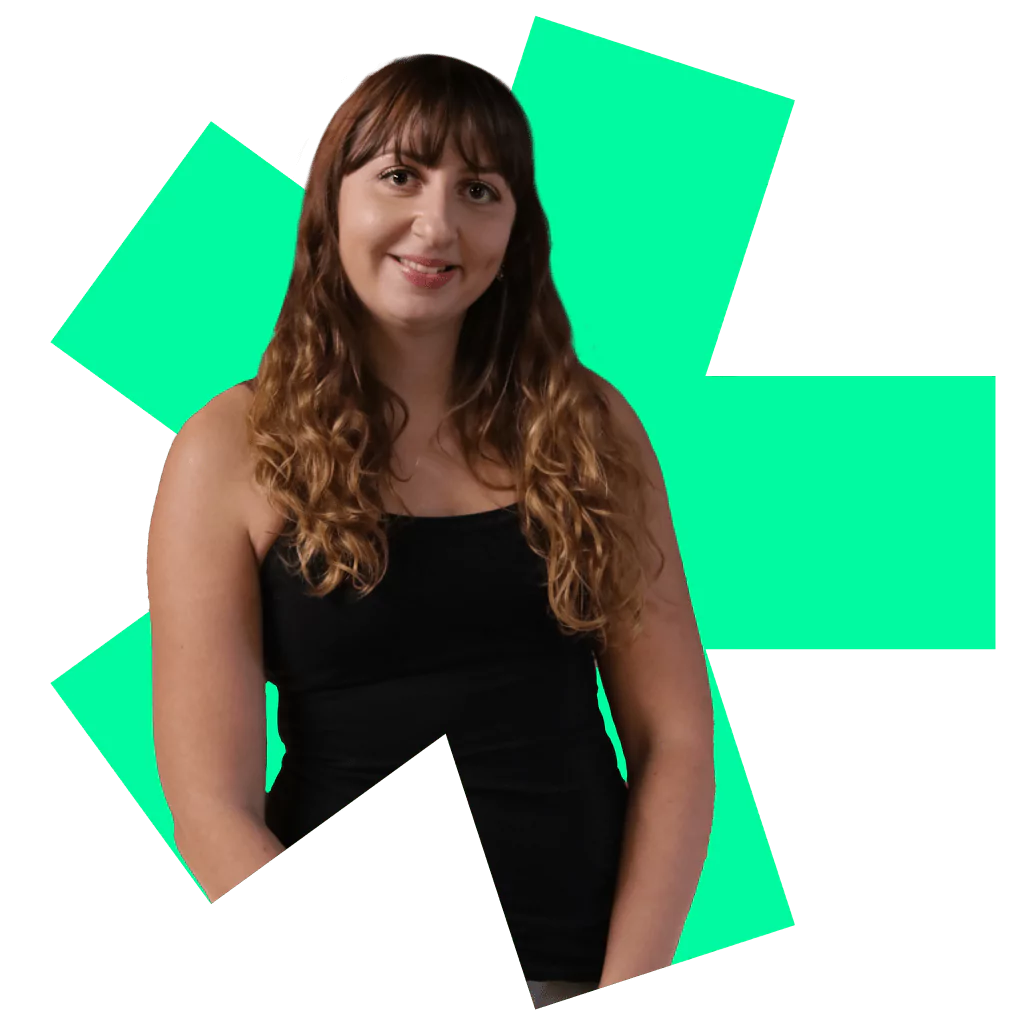 Let's get started!
Great digital products aren't just built, they're co-created. Together, let's breathe life into your idea, crafting solutions that stand out.