Back to Work
_nology
A bespoke WordPress website with a split user journey for students and businesses.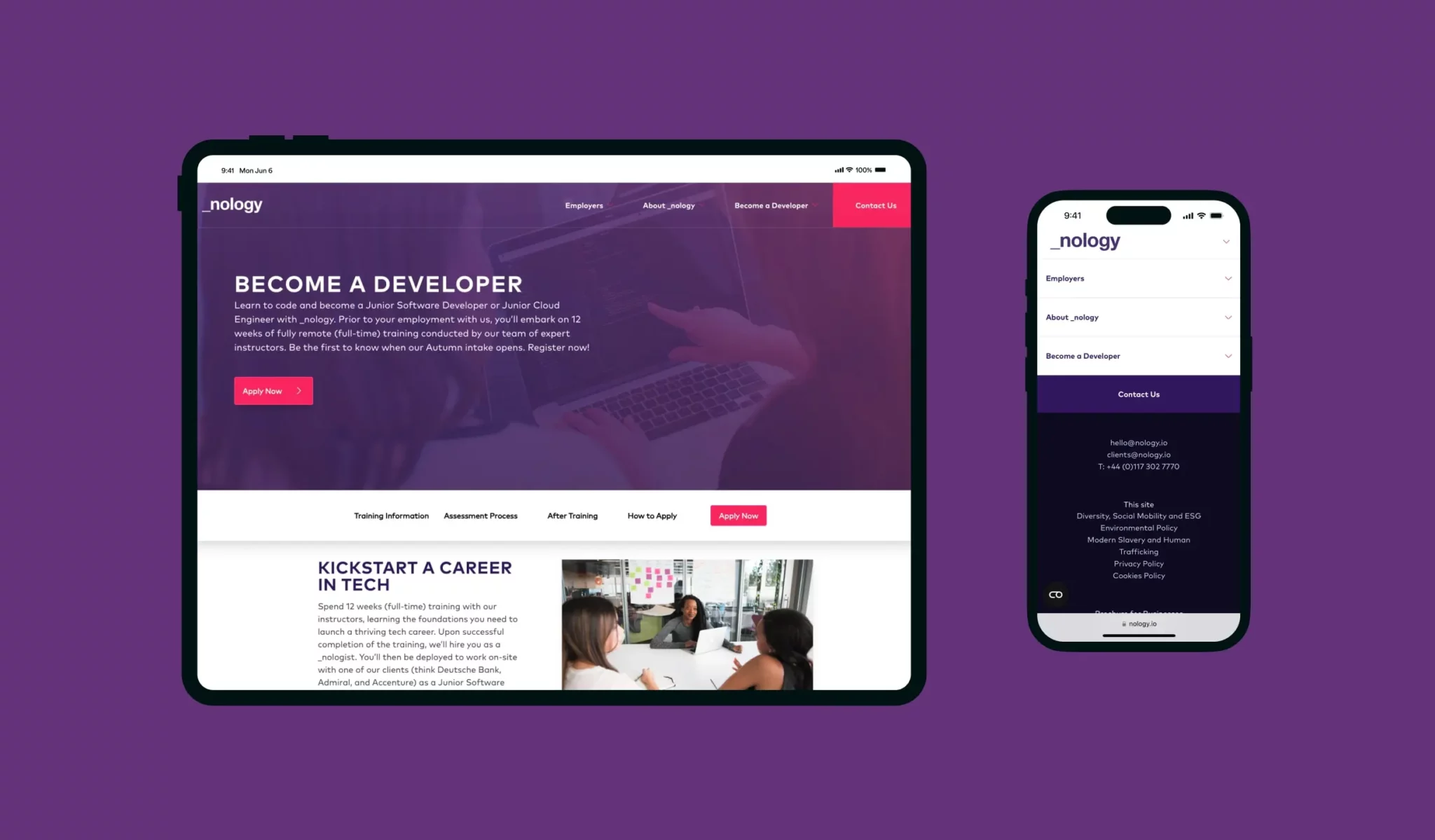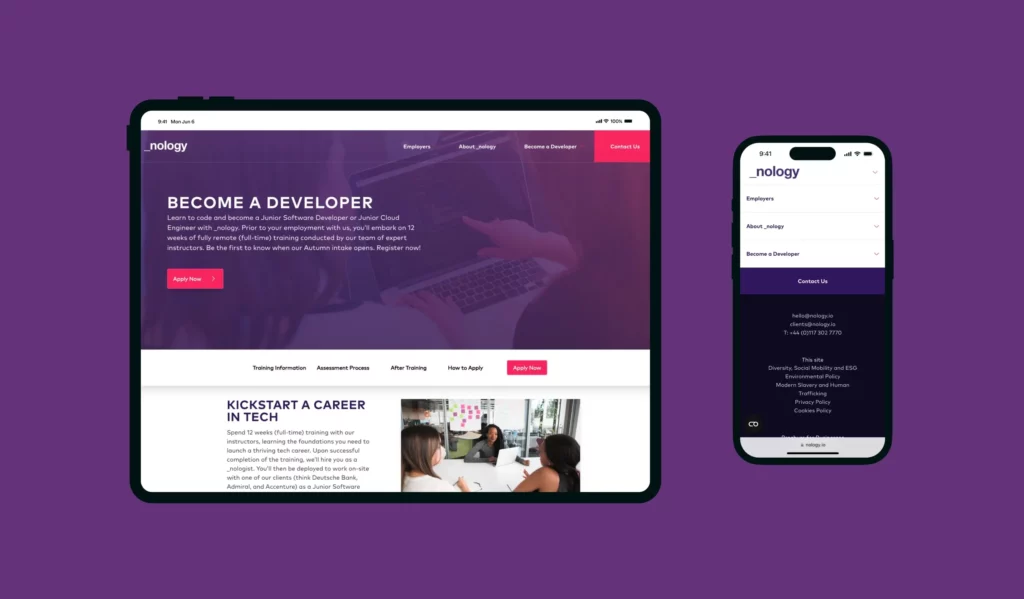 The challenge
_nology x Hiyield
Originally, _nology's website was a single page on their sister company's website. But, as _nology grew, the team knew that they needed a better website to be at the top of its game, communicating about the benefits of a career in technology and getting more people signed up to _nology's training courses.
With a wealth of experience, Hiyield was the perfect fit for _nology, especially appreciating their UX/UI Design expertise.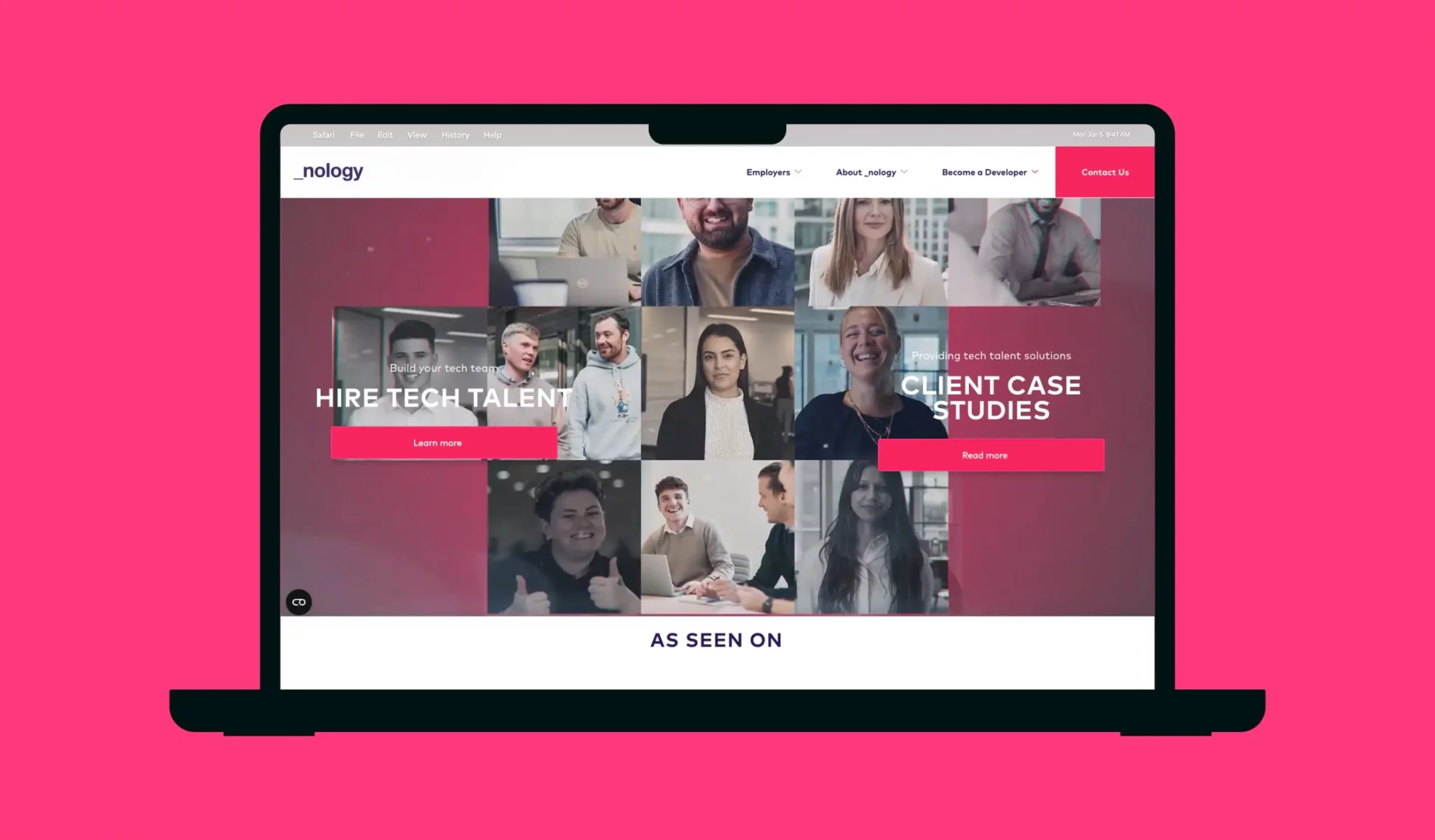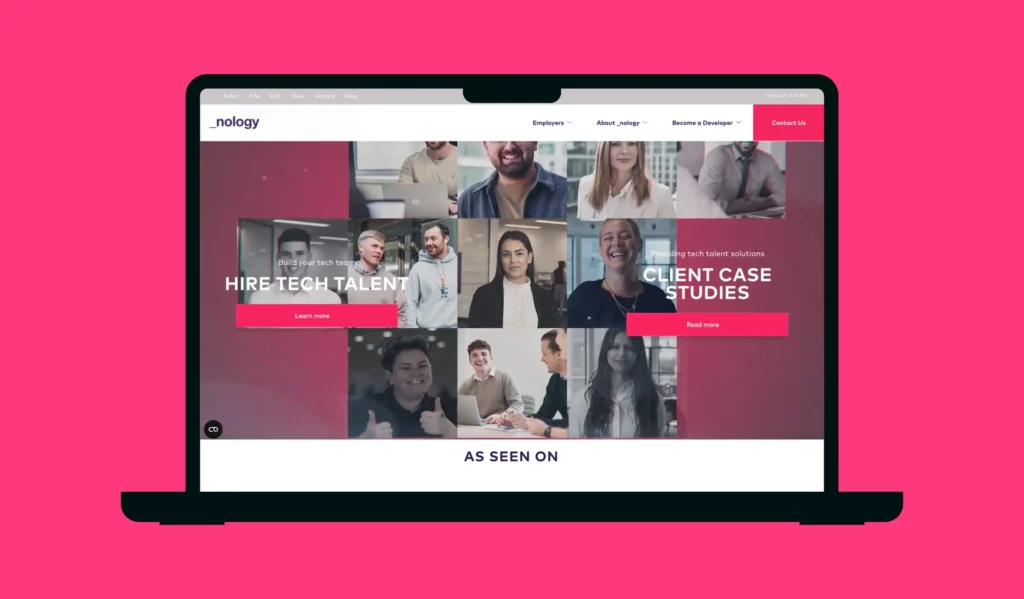 The solution
_nology is a training and talent hub for the next generation of developers
_nology is an exciting company that offers a fast-track 12-week software developer course. They take someone from zero experience to coding websites. Plus, once they've trained new people into developers, they have a bank of talent to match up with businesses needing an in-house software developer.
It is a win-win for everyone.
The team
Hiyield's senior UX/UI Designer took the lead on Visual design and UX, and their software development team set up the development environment getting ready for the build once _nology's web design had signed off.
Hiyield set up a slack channel and used the project management tool Productive to unite all team members for complete transparency of the project.
Identifying two main user groups
In the project's Discovery phase, a key outcome identified the two core target user groups, where the site should take two journeys. These were:
A user who's looking to become a developer
A user who is looking to hire a developer (an employer or company)
The event page
Another key outcome was to have an easily identifiable page for events as _nology hosts free events, including a coding taster session that is key for a potential person to see if software development is the right career path.
A bold, friendly, smooth design.
The Lead UX/UI designer at Hiyield used all of the user insights to create the website's wireframes. Then, with a few amends, the wireframes were signed off by the _nology team. Now, the site was ready for a splash of colour with a modern design.
The website uses a design pattern system that uses reusable patterns or blocks that the team at _nology can arrange to create a page within WordPress, the Content Management Systems (CMS). For this project, we used Advanced Custom Fields.
The design addressed the two main target user groups and gave a straightforward experience taking the users through the correct journey (see examples below).
Designing tools:
Developing _nology's new website
The Lead UX/UI designer had a handover with the development team. Then, the development team started to code away, pattern by pattern.
Key technical elements:
Language: PHP, HTML, CSS and Javascript
WordPress – Plugins: Advanced Custom Fields, Yoast SEO, Smush, Redirection
Tailwind CSS
The results
Adding content and going live
Once the new _nology website was complete, it was time for content population. And, in only a week, the website was ready to go live.
Traffic started to roll in, and instantly the website saw an uplift of users taking action, increasing the volume of enquiries.
User-focused builds a high-value and result-driven website
Nology is a perfect example of why being user-centric is essential to get the most out of a website. _nology new site has well-thought-out user journeys that take their target users on a journey, giving them the correct information they need.
A website is for a set of users; if you're not addressing their needs, they will hit the back button. It's that simple.
_nology's website identifies its target user, funnelling them down a journey they desire, which makes it so effective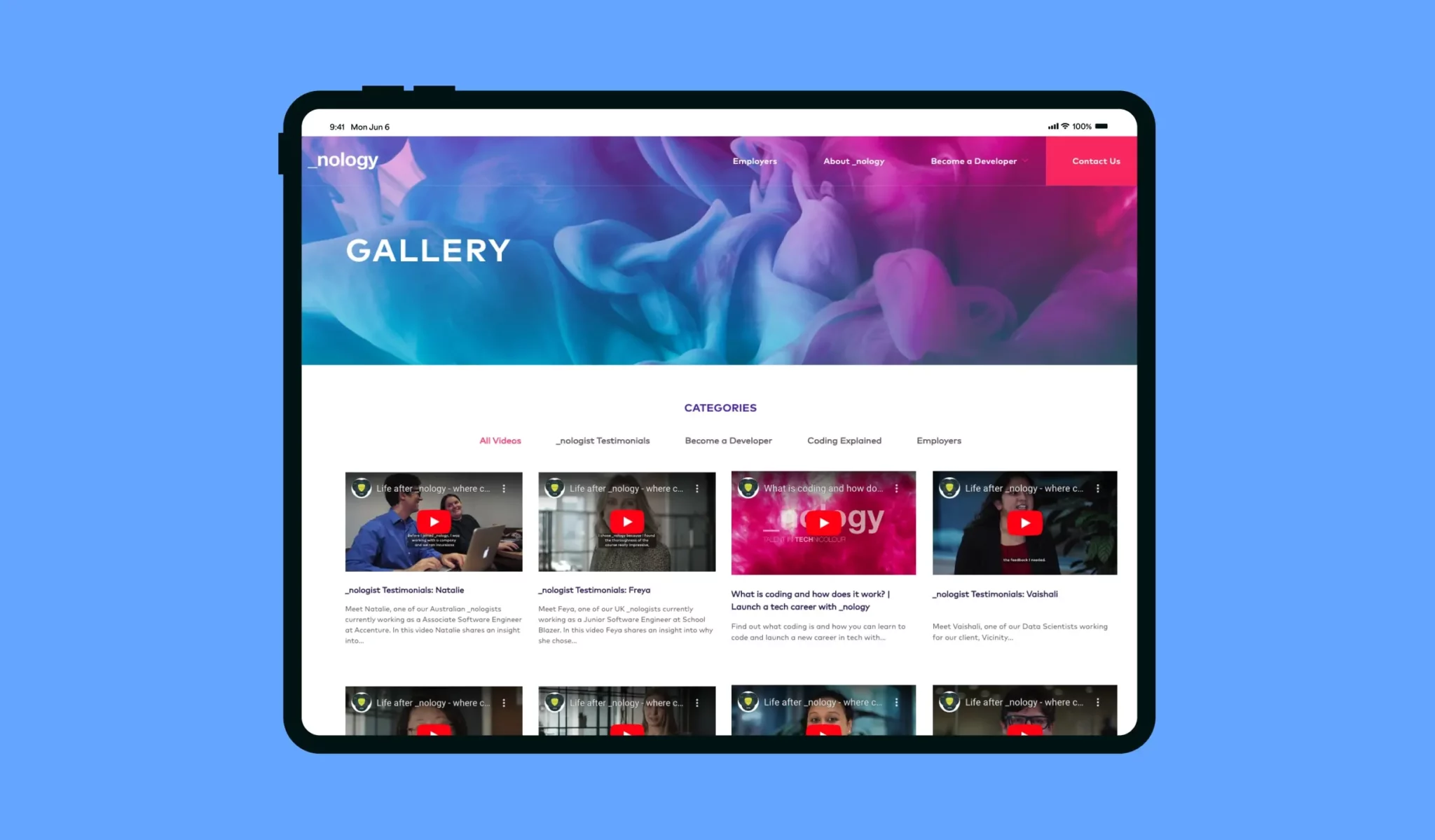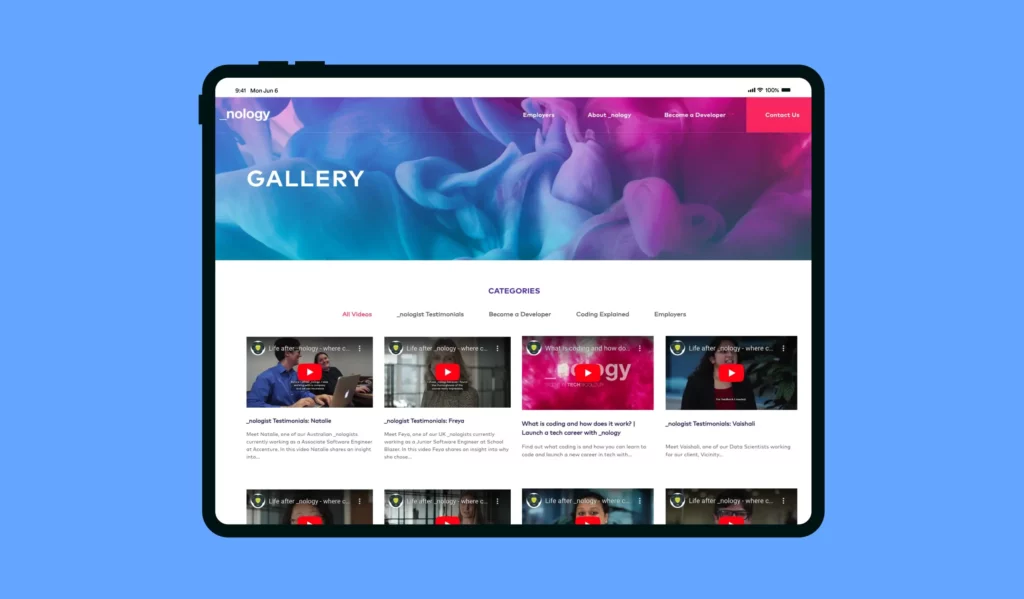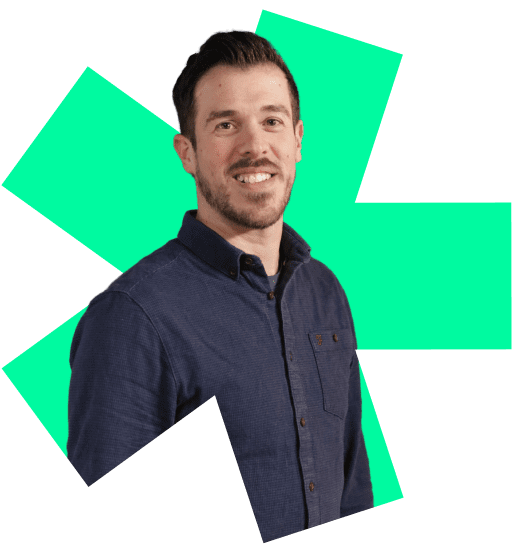 Let's get started!
Great digital products aren't just built, they're co-created. Together, let's breathe life into your idea, crafting solutions that stand out.