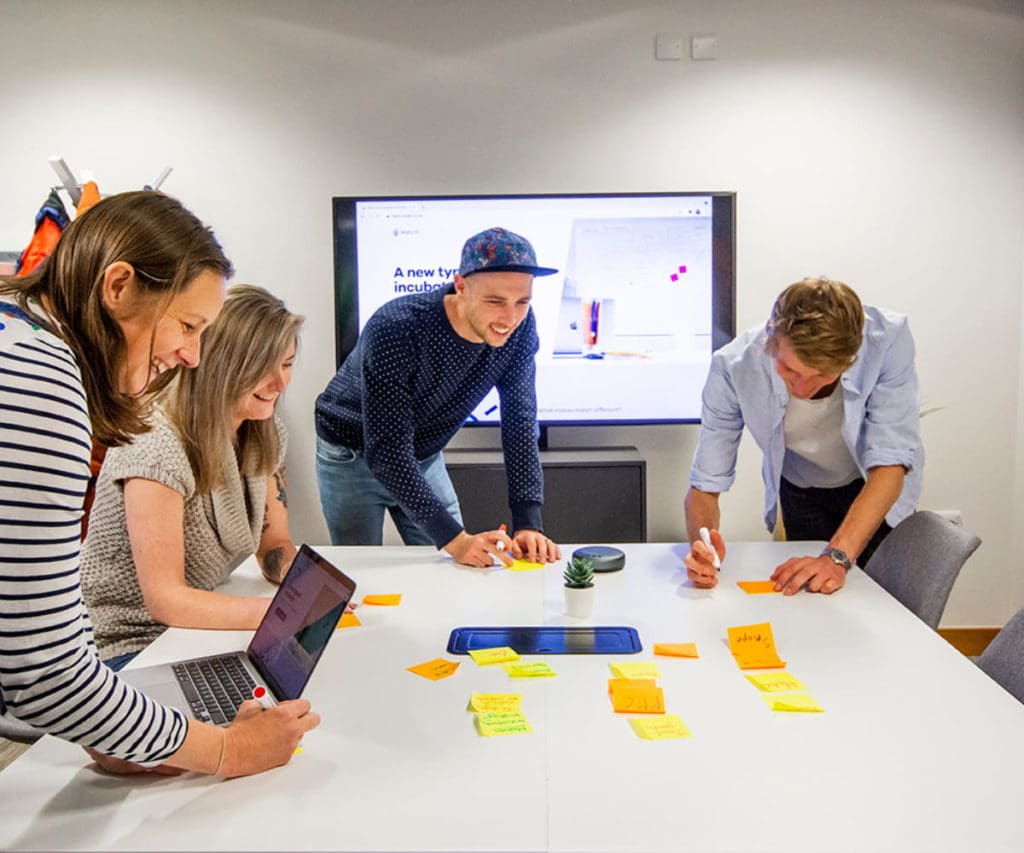 Back to Blog
Omnipresent raise £11m to revolutionise remote work | Startup interview
Omnipresent is changing the working world where remote working will be possible for any business. Their startup story is one not to be missed!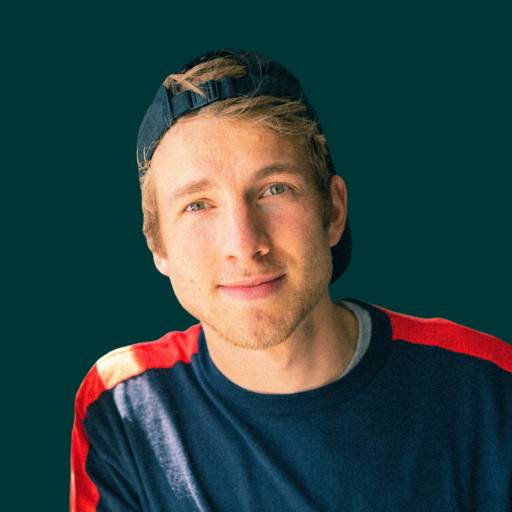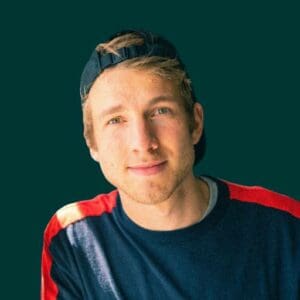 Stay in the loop with our latest updates
In our second early-stage startup interview we are joined by Omnipresent, getting an insight into their story.
Interview with early-stage startup Omnipresent – they're just getting started!
We are back with another startup interview, where we were lucky enough to get some time with the Tech Lead Chris Mason at Omnipresent for an interview.
We looked into their startup story, the challenges they have faced and what they are up to next with their recent 11 million Series A funding.
They went from Seed to Series A in only five months!
Omnipresent is a startup that relies heavily on a tech platform. A platform that makes managing remote teams all over the world possible. From payroll, benefits compliance and taxes.
Their journey is just getting started! And within this interview, Chris shares valuable insights into what it's been like starting up Omnipresent.
Grab your cuppa coffee and settle into this interview. You will learn first hand what it's like to be at the forefront of a rapidly growing tech startup.
Watch the interview below or scroll down to the transcription. Oh and one last thing, make sure to subscribe to our YouTube channel for the lastest collabs.
Watch the Omnipresent interview here:
We are a quite young startup. We help companies employ internationally. We make global teams work.
Our real aim is to take out all the complexity and bureaucracy away from employing people globally, taking that off the plate of small companies or companies of any size, and enable companies to do what they do best, building their product or building their services without worrying about the operational leg work of setting up a legal entity and paying people in different places all over the world.
If you want to employ someone in a different country you would normally do a lot of legal leg work and send a team of lawyers out, put up a lot of capital, somewhat tens of thousands of pounds to get this started.
We help our clients avoid doing all of that. We take away the bureaucratic headache of it all. We handle everything from contracts to payroll and anything to make our clients lives a lot easier.
What is the vision for Omnipresent?
It falls down to giving companies of any size the same opportunity that would traditionally be only available to large companies. Our vision is to become the leading operational support service for any company that wants to grow its global team. Alongside that, we want to build any additional products that can help companies manage and support their global workforce.
What is the story about how omnipresent started?
Omnipresent started through Entrepreneur First. A talent investor or incubator. They get loads of smart talented people together in a room, and the idea is that they pair up and work on an idea together. At the end of the three months, they have a fully functional idea, they have found a co-funder and they can start building their product and go from there using initial funding from Entrepreneur First. Matt and Guenther joined the Entrepreneur First cohort and they both knew that this was a problem that needed solving. They saw a need to techify this problem space.
The aim was to make the process a lot simpler and take the headache away from both the clients, but also us as a company of having to employ people on our clients' behalf. Matt and Guenther validated the idea themselves. They both started working on Omnipresent from an operational, sales and high-level product point of view and then they needed someone who could help build the product out from a technical point of view and define an MVP going forward.
At the very early stage of the idea, how did you set out to validate the value proposition? Did anything change, adapt and what was your greatest discovery?
The value behind the service of it all, as I said, Matt and Guenther felt the pain themselves and were very clear that this was an idea that needed solving. Then there was the product side of things, validating what people want from a platform that they would log into.
The way we started investigating that side of things, which is where I was more involved, we used something called Stacker which is a no-code platform that sits in front of Airtable, and about a month, or maybe even less, we got the first version of our product out and in front of customers.
It also helped in that we put something in front of our customers, and when you put something in front of customers you get a lot better feedback instead of just asking them what do you want from a product. As soon as you give them a product then they'll say, 'oh how come there is not this or not that'.
We were able to get a huge amount of learnings from that.
To be honest, our initial hypothesis was quite simple, it was that people would rather use this platform, people would interact with this platform and it would make our lives easier. It was good in that it helped us provide a lot more hypothesis to then challenge and then investigate.
There weren't any big surprises, I think one that I'm always surprised about it that people do quite like emails. So from a customer point of view communication through email is quite simple. But that's fine because they are sending one email, but when there is an operation team needing to reply to one hundred emails its a different story. So then it's how can we create a platform that is attractive to our customer to log in too and keep using. So that something we are trying to working on now.
Did you do and branding or UX design on the initial MVP?
That is one of the limitations of the no-code platforms, and the no-code platform we used enabled us to have some kind of flexibility with that. But as soon as we wanted to add a UX flare, more detailed branding, certain features, or other things like analytics, they were much harder to get hold of. We quite quickly realised that we needed to move away from the no-code platform which we new anyway as this was a stopgap anyway. But it was a limitation of a no-code platform.
What technologies have you used to build the OImnipresent platform?
Once we had built the no-code platform and got that out there the net thing was, OK we need to rebuild this whole thing from scratch. On the front end application we've got React, Redux and Styled Components. On the back end, we're using serverless JS with Node and Javascript. All AWS, all serverless at the moment which I'm really liking.
What was your single most challenging part of starting omnipresent?
I think probably every company, both startup and otherwise, this last year has been the pandemic, setting expectations being like OK, everyone is going to be hesitant and VC's are going to be quite cautious, they won't make too many big decisions in the next few months. That was a big challenge, but on the flip side, for our idea, it rapidly forced people to accept that remote working works.
Working remote open a whole world of opportunities, but for a remote-first team how do you create that team buzz?
It is a tricky one and I think one advantage is that we were remote-first from the begging and we were going to be remote-first before the pandemic hit. It was always our goal and aim. I think that that is the most important thing is getting those base things in place, and again as a developer and people in the tech world, it is kind of assumed, but things like Slack (instant messages) where everyone is online and people can see each other all day and can respond with an emoji or gif.
We also have a few add ons to Slack where we are randomly paired with people in the company every week or two weeks and you have a half an hour chat to get to know someone new every few weeks. Which again, in an office would that happen, would you randomly go an meet, someone, from a completely different department every two weeks, I dunno, so that is almost going further.
I feel like I know the team at Omnipresent better than previous places I've ever worked even though we are in completely different countries, timezones or whatever. On top of that, we have a company-wide game evening. We might have to see if they carry on working. We are at about 40 people now. And then the other thing that we have is bi-annual team retreats.
Overall this is definitely a challenge but it can be done, and as I say, I feel more part of a team that I have ever before.
Where have you got your sights set on for your retreat? Any cool places?
There has been quite a lot of discussion about where we want to go. I'm quite set on Corsica, a nice island in Italy. It's funny because we have people all over the world, people in America, Europe, Pakistan, Brazil, everywhere! So trying to find a centre point, by chance, is going to be exotic by it juts being the central point. But yeah, I think the next few months it's going to be quite nice for something to look forward too.
You have juts got series A funding, what can we expect next?
So we got our Series A in December. We were the fastest Entrepurnuer First company to go from seed funding to series A – it took us 5 months. We are using it to expand our global reach. We are already live in 150 countries but we want to go down those longtail countries and offer anywhere that our client would want to employ people. And also ensure we have the same level of service between all of the countries and making sure that you've got the things in place to make our clients successful.
You've also go scaling our team. The team is going to grow hugely in the next year or so from an engineering point of view which I'm more involved in. We are going from basically one to a huge number of developers in a very short time and this is the same for the rest of the company as we have built out our core team to get us to series A. Now it's about building on that to get to the point where we can just keep growing and growing.
To wrap this up if you could work remotely anywhere in the world where would it be?
As I say, Corsica looks nice and sunny. Beaches look lovely. Maybe Lisbon. I've been there quite a few times and it seems like a nice place. It's quite big in the tech scene now. People are trying to position it as the place to be for remote workers. Yeah, somewhere warm kind of the opposite of England for the time being.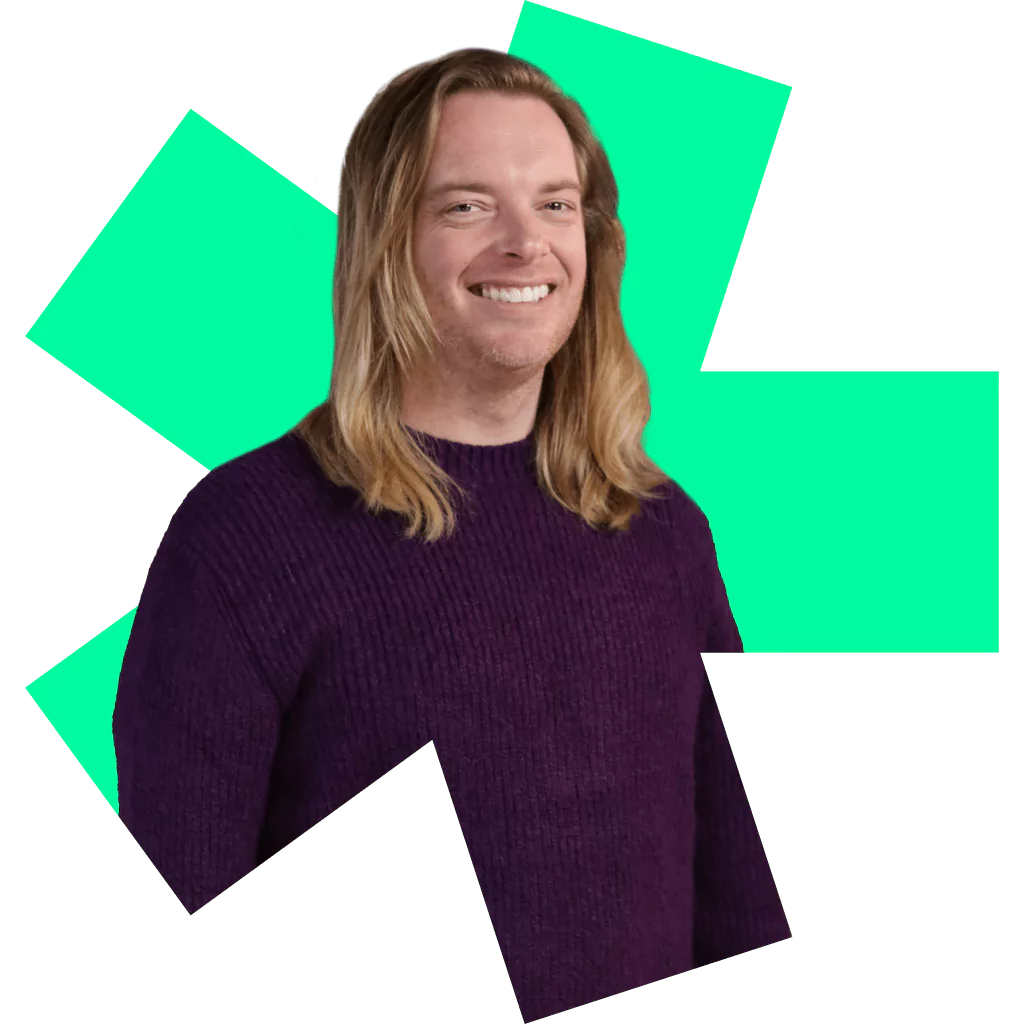 Let's get started!
Great digital products aren't just built, they're co-created. Together, let's breathe life into your idea, crafting solutions that stand out.
Contact