Back to Blog
Winning Another 5-Star Feedback on Clutch | The Wave
Here you have it. Another five-star review from our lovely client, The Wave. Explore what they have to say about us...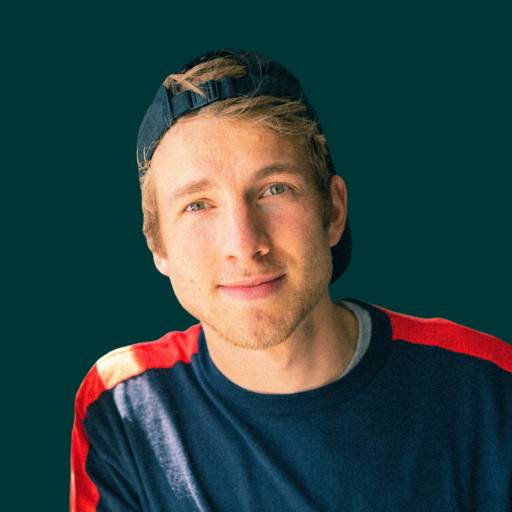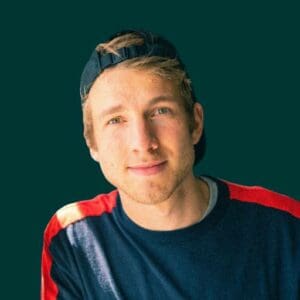 Stay in the loop with our latest updates
Here you have it. Another five-star review from our lovely client, The Wave.
Hiyield Wins Another 5-Star Feedback through Market Research Platform Clutch
Hiyield is a team of seasoned design and development experts that work closely with SMEs to bring their ideas into digital life. We deliver robust and eye-catching digital experiences that effectively encapsulate our partners' branding. A team with a passion and curiosity in tapping into clients' minds and translating their visions into real products, we guarantee impressive results.
In light of our efforts to bring top-notch digital design and development to companies with limited resources, we're ecstatic to share our most recent 5-star feedback on Clutch: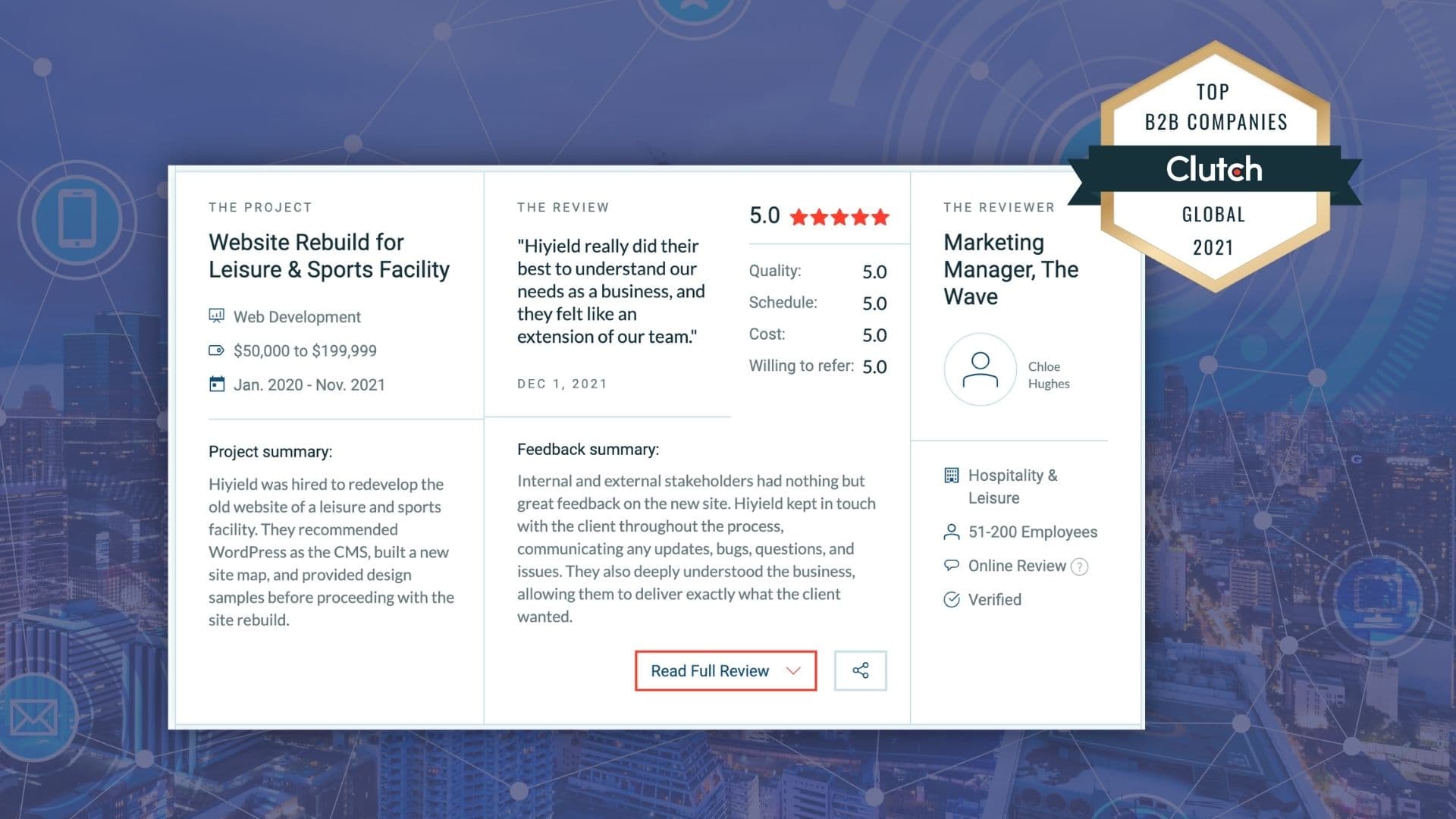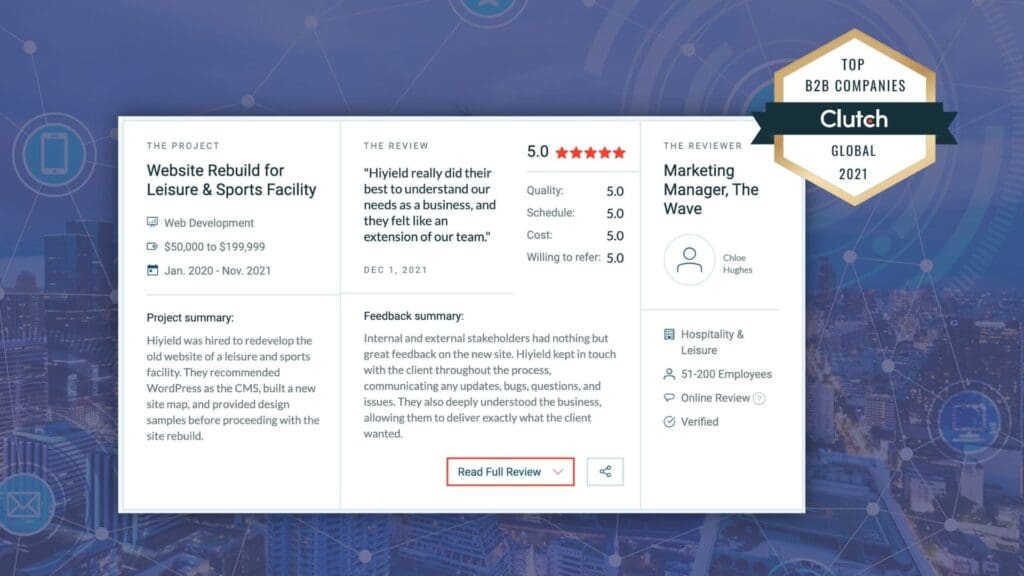 For context, Clutch is an established B2B reviews platform that helps firms across the globe connect with the solution providers that they need to improve effectiveness and increase productivity.
Clutch is the leader in connecting global service providers with corporate buyers from around the world. The ratings and reviews platform publishes the most extensive and referenced client reviews in the B2B services market.
In the newest review that we've obtained, The Wave, a leisure and sports facility, shared their overall experience in working with us for over a year. Chloe Hughes, the Marketing Manager of the client company described what it's like to work with us and how impactful our solutions were to their business.
"We hired Hiyield to completely refresh our website. We needed a website that was fit for our purpose, unlike our old website, which we were unable to make big development changes to. Our key goals were to improve the customer experience through better navigation and to have a website that better represented our brand.
We are still in the process of measuring the key outcomes of the project, such as site traffic and conversion, however, we have a lot of anecdotal evidence that the project has been a success, including customer and stakeholder feedback.
Hiyield really did their best to understand our needs as a business, and they felt like an extension of our team. They're also happy to question our ideas when needed, which is helpful for our team."
– Chloe Hughes, the Marketing Manager
To learn more about this project, check out the full review on our B2B profile today. Additionally, we're on the 2021 list of the leading web developers on Top Design Firms, the newest company research resource from the makers of Clutch.
Are you new to the Hiyield partnership experience?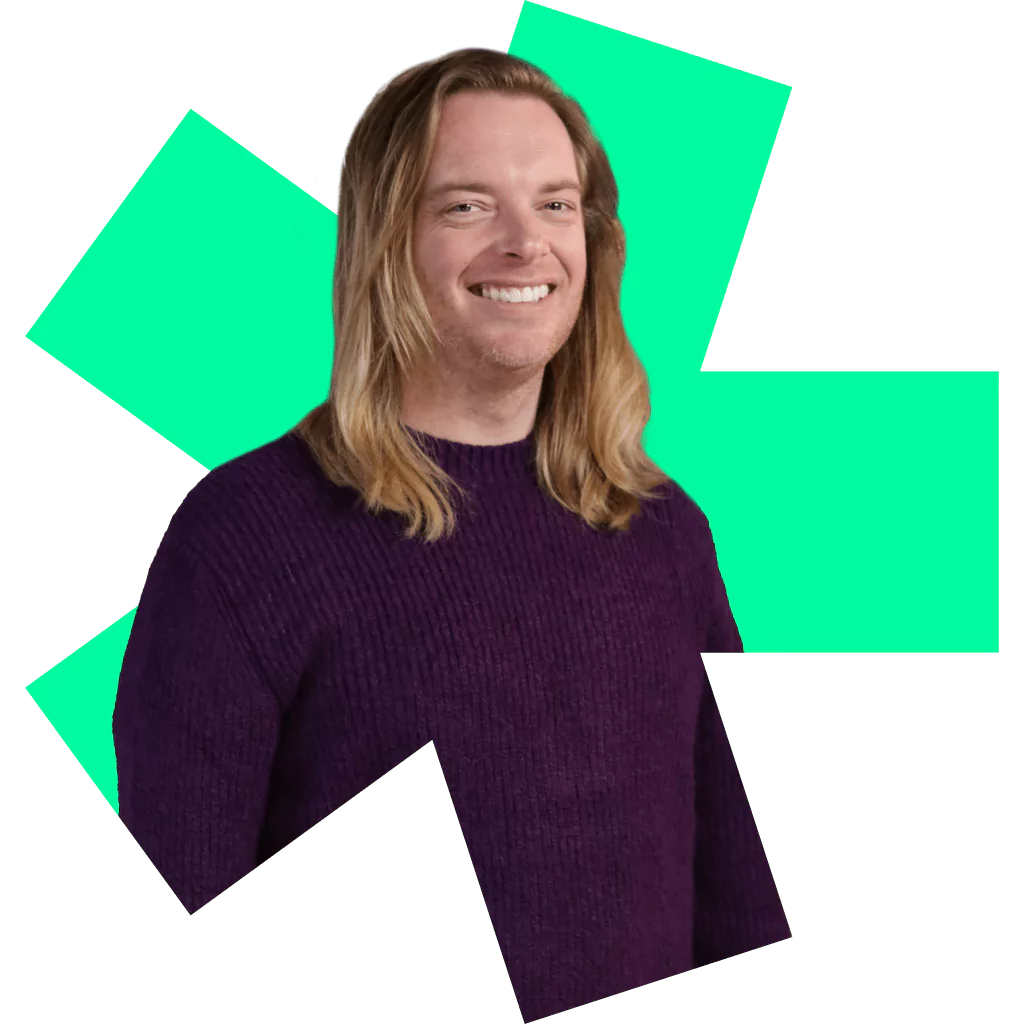 Let's get started!
Great digital products aren't just built, they're co-created. Together, let's breathe life into your idea, crafting solutions that stand out.
Contact