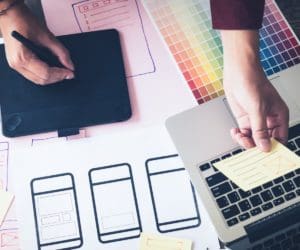 Back to Blog
Why UX in Marketing Matters
User Experience / UX in marketing plays a vital role in delivering a strategy that will see results. Here's everything you need to know.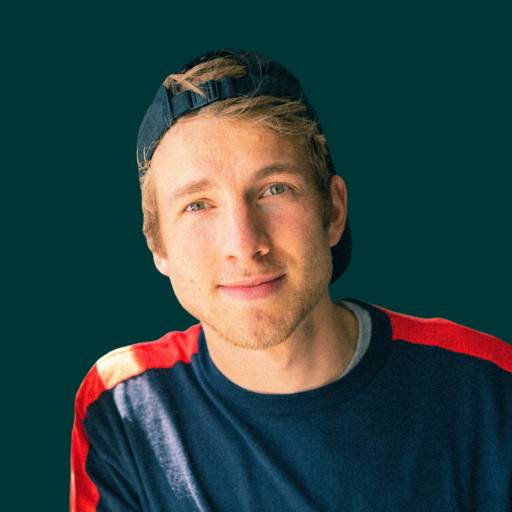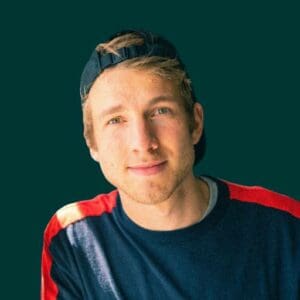 Stay in the loop with our latest updates
User Experience (UX) plays a key role in an effective marketing strategy. It really is the make or break of achieving your goals.
What is UX in marketing?
The goal of marketing is to attract consumers to your brand through messaging, filling the top of the sales funnel.
On a high level, you have customer experience (CX), which Erin Hueffne at Zendesk defines as, 'everything related to a business that affects a customer's perception and feelings'. This could be when a customer visits a store, looks at a leaflet, glances up at a billboard, browses a website, sees a web ad, or even reacts to a social media post. It's an interconnected experience throughout all channels.
Why do I mention this? Because user experience (UX) sits within the customer experience (CX) as its own discipline for websites, apps or any digital solution.
Times have changed since the days when we only had basic websites. We now have entire digital experiences that are key in turning consumers into customers. And as a marketer, once you have attracted consumers to a website or app, the next step is to convince them to take action – this could be to buy a product or fill out a contact form to name a few.
This is where UX in marketing matters.
UX design is all about putting the needs of the user first, creating an experience that satisfies, not just with a nice branding and visual design, but how easy it is for them to navigate through the experience, or if it solves their problems.
Without an experience that represents your brand, does what your target users are looking for and delivers key messaging in an engaging appropriate way, there's no way you can expect a user to become a customer. This is why as a marketer, understanding the key principles of UX is vital to reaching your goals. It's a blend of two worlds that conform to the same objective.
Why is UX important in digital marketing?
A good UX will increase conversions – the most important metric in marketing – and keep customers coming back. If the UX of a website or app is poor then your marketing efforts will be wasted.
Steve Jobs once said, 'Design is not just what it looks like and feels like. Design is how it works.'
If your website looks good but is confusing for your users, it takes a split second for a user to hit the back button and continue their search on the web. Having a good UX will stop this.
UX vs CRO
CRO stands for conversion rate optimisation. However, making sure you have a good UX is the first step to improving conversions.
Having good UX means that your users are effortlessly getting the information they want and their needs are satisfied.
For example, say you are looking for a wooden table. You search the web, find a website, click it, you see the products in a gallery, but as you browse, all of them are too big, plus, there's no option to filter the tables by size.
What would you do next? Click back and keep searching.
Understanding that a user needs to be able to filter by table by size would delight their experience therefore significantly improving conversions.
Great UX, then CRO techniques
Once the UX is right, then you can start to carry out CRO techniques, such as A/B testing layouts, putting social proof in place or analysing Call To Action (CTA) copy and colour.
However, UX doesn't stop there and is an ongoing process – another reason why UX in marketing is important – and should be monitored where you carry out feedback strategies for further UX improvements.
The basic principles of achieving good UX for a website or app
User Research: This is the start of the process. Understanding who your target users are, carrying out both qualitative and quantitative research to get a full understanding.
Empathy Mapping: Now that the target users have been identified, it's about digging deeper into their world. An empathy mapping workshop looks at four quadrants. What the user would say, do, think and feel.
Information Architecture (IA): Instead of going straight into a design, information architecture helps map out the structure of a website or app which can then be analysed, or even, tested to key target users.
Wireframing/Prototypes: Using the signed off IA, the creative UI designers delicately create a variety of prototypes to help choose a visual direction of a website or app. As a UX agency, our designer use leading collaborative tools to create clickable prototypes for a collaborative working environment with all stakeholders.
Usability Testing: The work isn't done once a website or app is launched. It needs to be monitored and tested with a constant feedback loop going from the user to new improvements.
UX and the 5 levels of content marketing
From organic SEO to a valuable bank of free assets for customers to use, content marketing is key to any marketing strategy, spreading key information about a brand and its services or products.
So, how does UX fit into content marketing?
As stated by the digital marketing institute, there are 5 tiers to a successful content marketing strategy:
SEO
UX
Content Strategy
Content Creation
Content Distribution
UX is in here because, in content marketing, such as landing pages, blogs or even free downloads, the content needs to be accessible, have bespoke browsing filters, or be laid out in a way that directly relates to the people reading it. Adobe also carried out a study that found that two-thirds of people would rather read something that looks good rather than something that looks boring.
In a nutshell, good UX and visual design are key parts of content marketing that will see results.
UX and the smartphone
As mentioned by Julija A, 'Google drives 96% of mobile search traffic', therefore, it wouldn't be right for me to talk about UX in marketing if I don't mention the importance of mobile-first design.
Part of the UX world is to make sure that a site is optimised for any screen size – this is also called responsive design. In the UX world, it's very important to consider the common behaviour of what users are used to, such as using a burger menu or making sure there is enough spacing so a user can click a CTA when on mobile.
I'm sure you might be able to remember a time when you were browsing a website and a button was so close to another that you pressed the wrong one.
How annoying was that!?
Well, that's all part of UX & UI design and something that all marketers should be aware of.
5 Tips to level up your UX in Marketing
Get familiar with the basics – it's not your job as a marketer to know everything, but it is important to get to know why UX is important, the terminology and the techniques
Keep testing – as a marketer you should keep testing the complete UX (as well as CRO) to delight your target users even more
Mobile-first UX – don't forget about other screen sizes, always test the user journey on mobile too
Learn from the pros – although you would see higher upfront costs, working with a professional agency will see you huge benefits in the long run
Keep up with the latest trends – the world is ever-changing and it's important to keep up to date with UX trends that you can capitalise on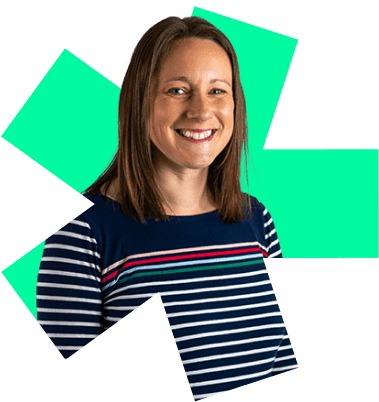 Let's get started!
Great digital products aren't just built, they're co-created. Together, let's breathe life into your idea, crafting solutions that stand out.
Contact