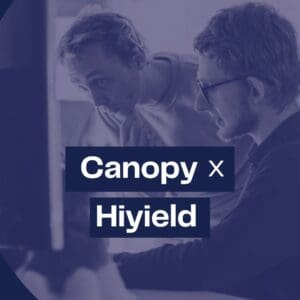 Back to Blog
Hiyield x Canopy: Win a 2-week UX design sprint
We're excited to launch a new competition to win a 2-week UX design sprint at Hiyield in collaboration with Canopy.
Stay in the loop with our latest updates
We're excited to launch a new competition to win a 2-week UX design sprint at Hiyield in collaboration with Canopy.
You're chance to win a 2-week UX design sprint
Innovation is at the heart of every digital product, and at Hiyield, we believe in empowering the innovators behind these ideas. We're thrilled to announce our 2-week UX design sprint competition in collaboration with Canopy, a platform for entrepreneurs like you to showcase your creative concepts with the chance to bring your digital product ideas to life.
This competition is an extension of what we do every day at Hiyield. As a digital product studio, we help entrepreneurs discover, design, build, and deliver their ideas. From the spark of an initial concept to the launch of a finished product, we're committed to nurturing innovative ideas and transforming them into successful digital products just like this…
So, are you ready to take your idea to market?
Enter our competition today!
Each submission will be reviewed by our panel of experts, with the winning idea receiving a free 2-week UX design sprint that you can to explore your idea or iterate an existing product.
The deadline for entries is Wednesday, 14 June
The winner will be announced at the demo night on Wednesday, 21 June. To ensure the confidentiality of your ideas, all entries will be protected under a Non-Disclosure Agreement (NDA).
The journey of past entrepreneurs
Consider the journey of entrepreneur Jo Ramsden. She came to us with an idea, with our guidance, transformed it into a successful digital product called HealthPad. They've now just gone on to secure £20,000 investment for further product development. Dive into their success story here.
Your chance to shine
This is your opportunity to iterate an existing product or validate ideas and gain insights from industry experts.
Remember, every big thing starts small. Today, it's an idea. Tomorrow, it could be the next big digital product.
We can't wait to see the innovative ideas you'll bring to the table. Good luck to all our participants. Let the challenge begin!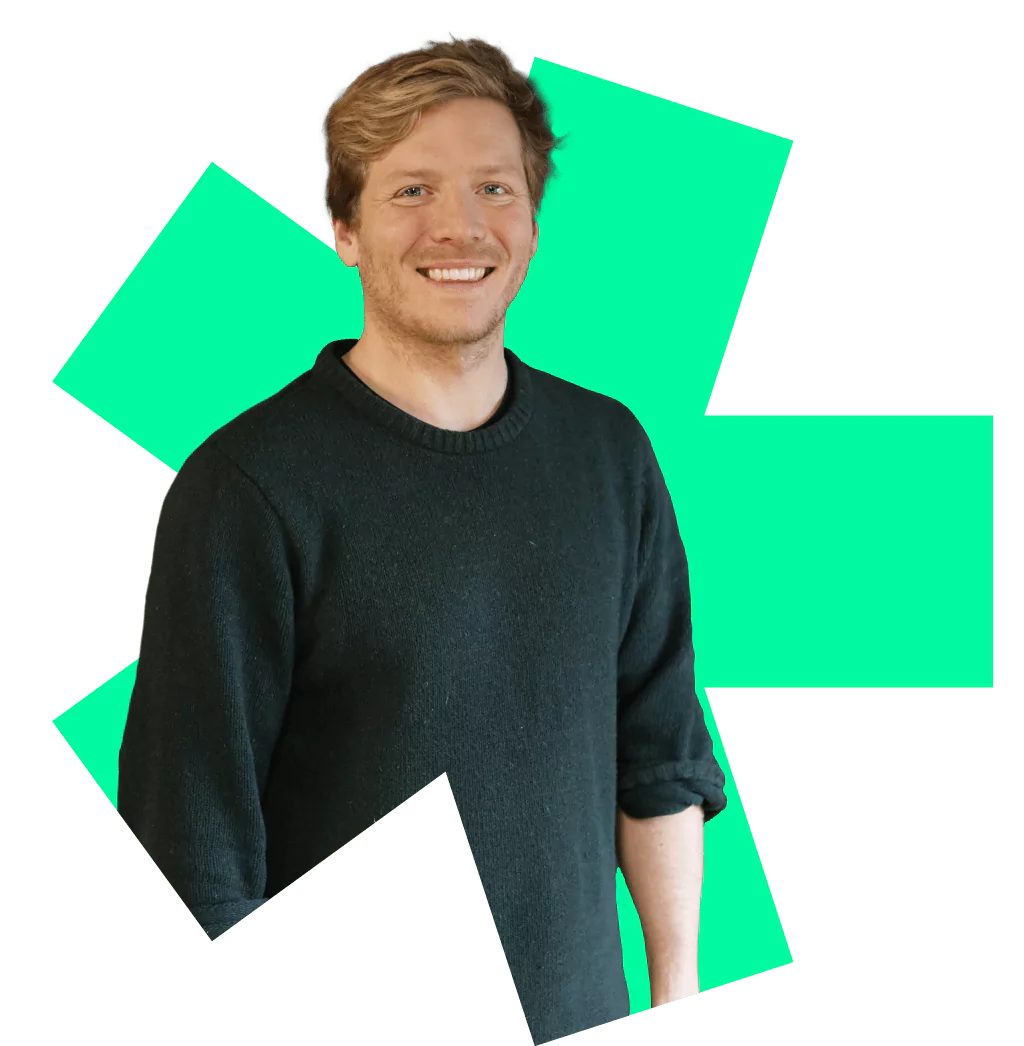 Let's get started!
Great digital products aren't just built, they're co-created. Together, let's breathe life into your idea, crafting solutions that stand out.
Contact